Darn that product placement and free media., Trumpian diplomacy is brand-building and celebrity photo-ops.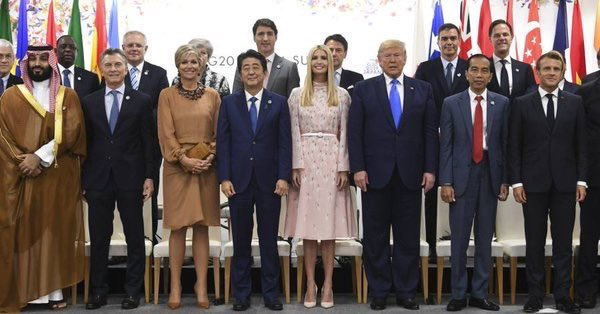 Remember that Trump once owned a models agency and that they were also often used to populate Trump properties events, "because if you're a star…"
Ivanka is now Mrs. Leonard Zelig or Mrs. Forrest Gump, brand representative for new apartments in Osaka and elsewhere, because Asians think she's a princess/goddess.
All those trademarks including the new ones created since the inaugural, the grift continues.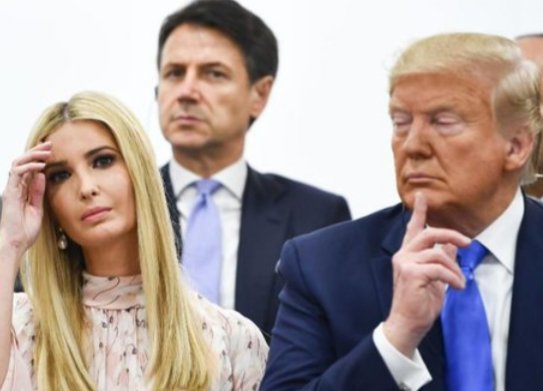 via @agearan. "Lagarde's impatient side-eye as Ivanka Trump interjects in what appears to have been a back-and-forth between Macron and May suggested irritation at finding herself standing alongside the daughter of the U.S. president." https://t.co/nSUqI5UKZe

— Karen Tumulty (@ktumulty) June 30, 2019
"The real question is whether Ivanka has presidential ambitions of her own". Me on Trump's relentless promotion of the "First Daughter" – and how that rubs up elected world leaders the wrong way. https://t.co/AmM5QYlvcJ

— Edward Luce (@EdwardGLuce) June 30, 2019
If impeachment too ambitious, can we at very least get an ironclad anti-nepotism law against grifter, inexperienced children & in-laws working in the White House and representing us abroad when their primary qualification is an expensive wardrobe & being born to a famous parent? https://t.co/4TEG2PVwb1

— Ana Navarro-Cárdenas (@ananavarro) June 30, 2019
I would like to hear Ivanka Trump's explanation about this video.

Oh wait, Senior White House Advisor @IvankaTrump blocked me. Can you forward the below video to her and ask for her response? Thanks.

P.S. Can you also ask her why Jared Kushner still has a security clearance? https://t.co/qQ4xdrrpyl

— Ted Lieu (@tedlieu) June 30, 2019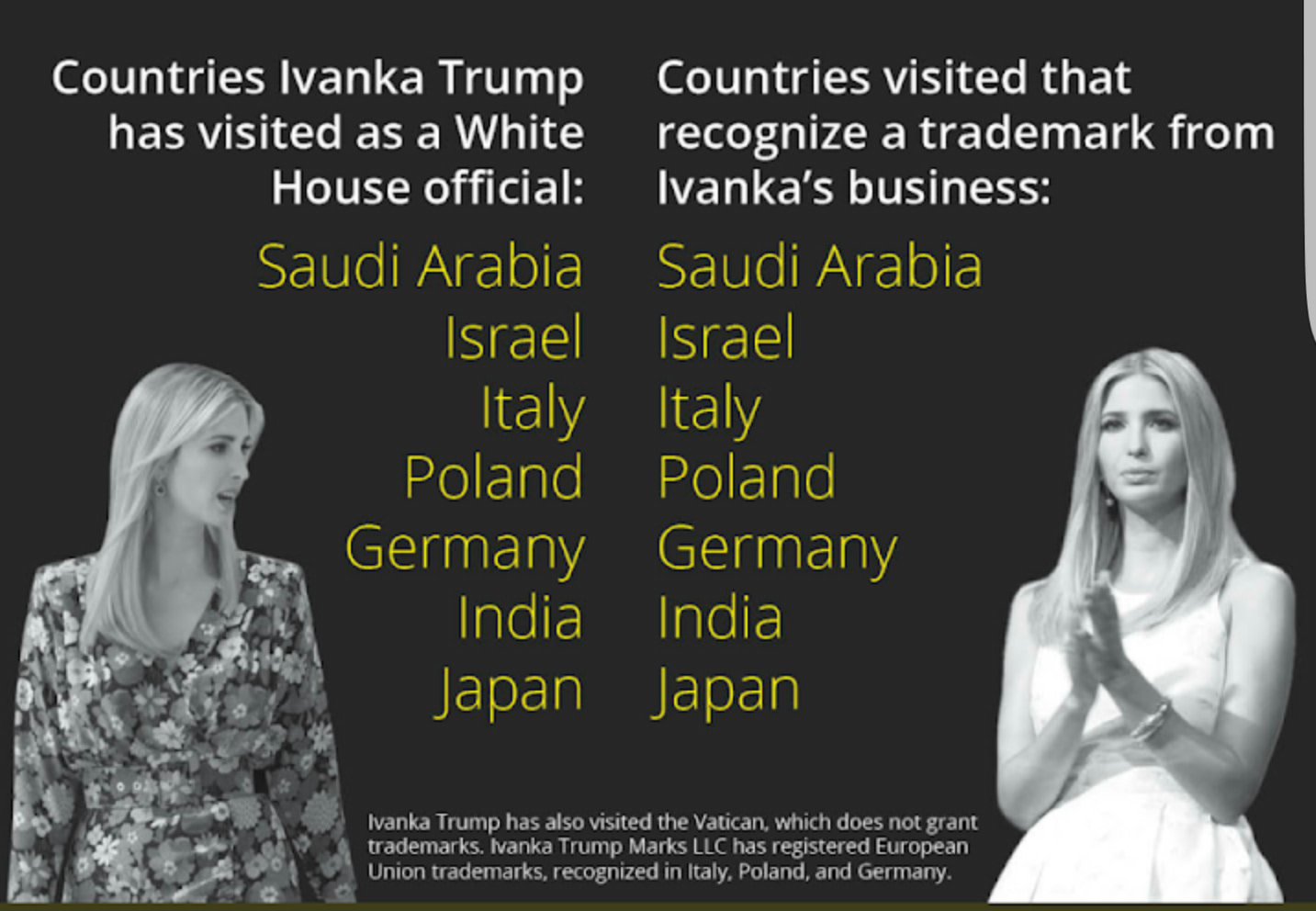 Then Twitter began to photoshop #unwantedIvanka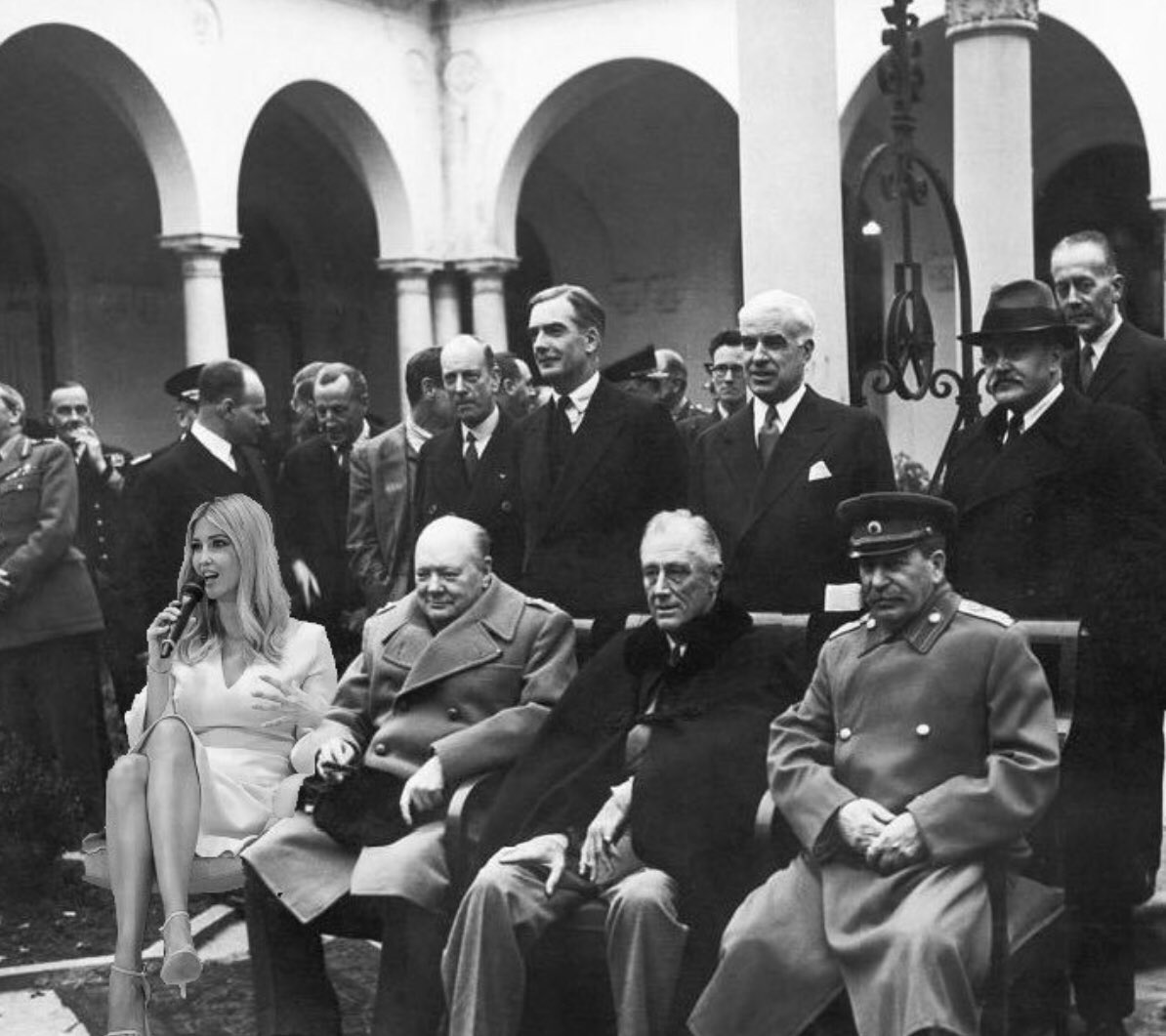 More stunts:
The historic event — well-promoted and dramatically staged for the television-conscious president — comes just as Trump launches his reelection bid, boasting that his diplomatic skills stopped what he insists was a near certain war with North Koreahttps://t.co/EhYCpeBJQC

— POLITICO (@politico) July 1, 2019
Another forged endorsement for a Nobel Peace Prize can't be far behind.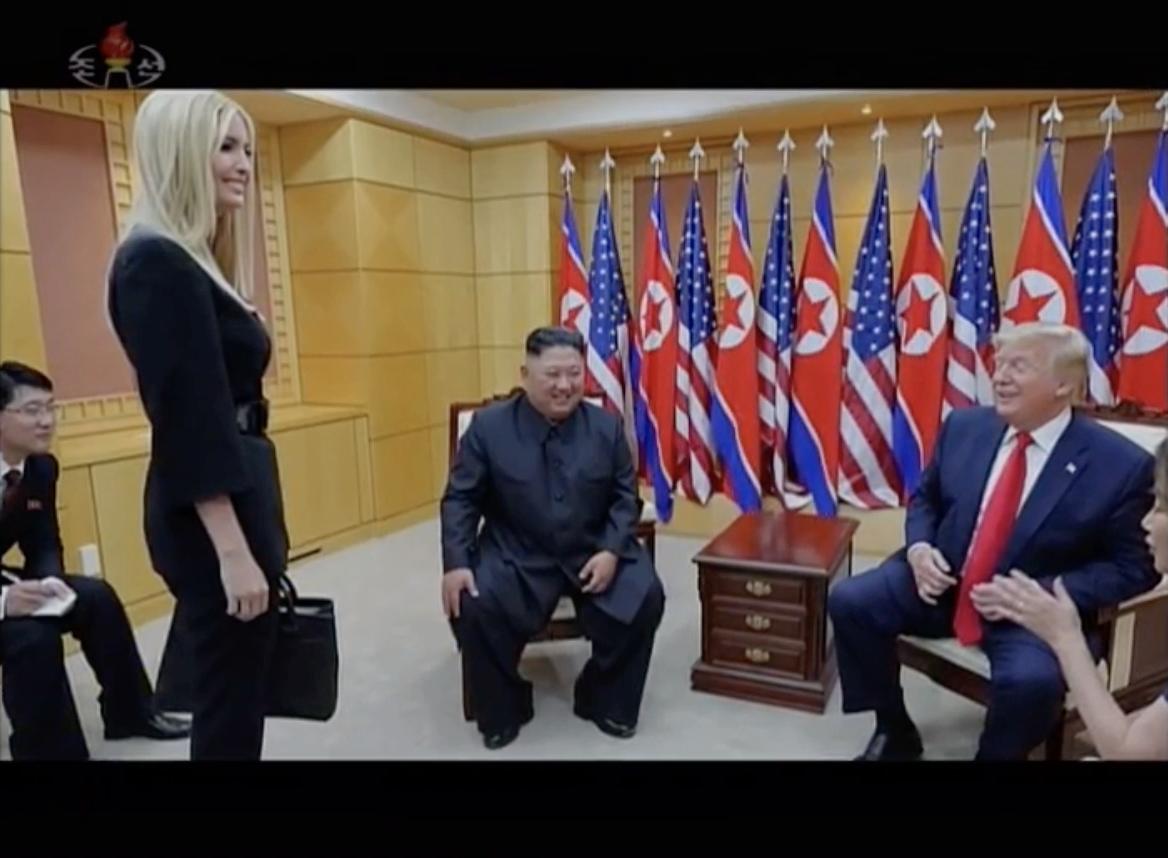 President Trump: "At home they think that I'm a sort of a tough warmonger. I'm a warmonger. They thought that when I got elected within the first year we'd be in World War 3. And I'm really the opposite of a warmonger." pic.twitter.com/968jx509dN

— The Hill (@thehill) July 1, 2019
In new talks with North Korea, the U.S. may settle for a nuclear freeze, one that tacitly accepts the North as a nuclear power, something administration officials have often said they would never stand for https://t.co/YaskZQFKFc

— The New York Times (@nytimes) July 1, 2019