Yet another pathologically strange image from the Trump regime, and perhaps more tragic that there's a claim that the dead parents were Trump supporters.
This is viewer video of President @realDonaldTrump and @FLOTUS at @umcelpaso meeting with victims and medical staff. Send us any photos/videos of president Trump's visit to #ElPaso and we may show it on TV. Upload here: https://t.co/UHa4MdGOH4 pic.twitter.com/DD5otJtYEg

— CBS4Local (@CBS4Local) August 8, 2019
In Dayton, Trump had to look around for someone appropriate for the photo-op even if they weren't involved in the mass shooting.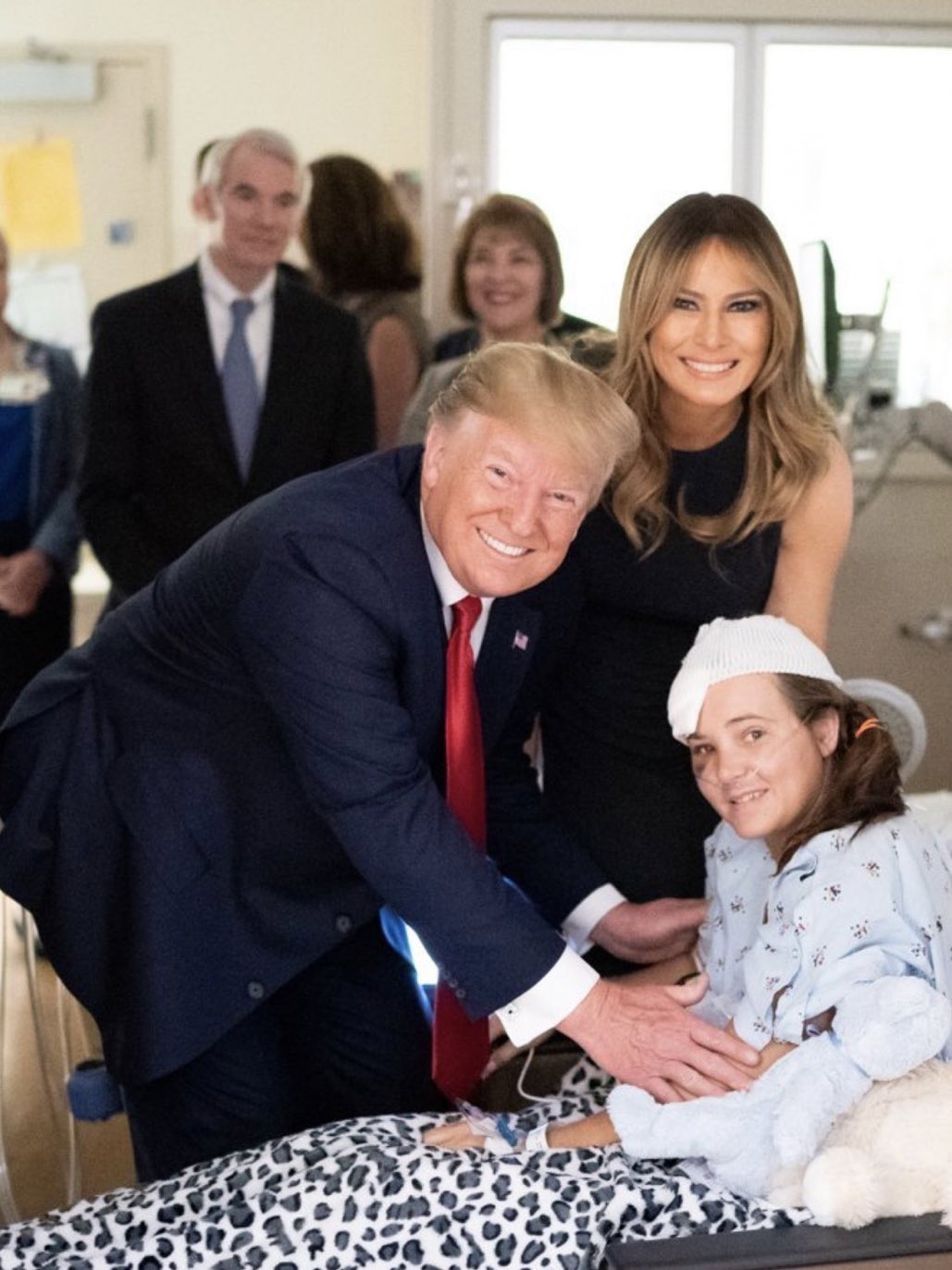 of the 40 deadliest US mass shootings since 1949 (8 or more people killed):

–7 occurred in the 10 years before US enacted assault weapons ban

–2 occurred in the 10 years assault weapons ban was in effect

–26 have occurred in the 15 years since assault weapons ban expired

— John Harwood (@JohnJHarwood) August 8, 2019
Every single major Republican in the country is calling our gun crisis a "mental health" crisis while AT THE SAME TIME suing to remove mental health coverage from the Affordable Care Act.

That's how you know they're lying.

— Mikel Jollett (@Mikel_Jollett) August 8, 2019
What a hegemonic use of language looks like because the NY Times considers itself the custodian of meaning despite being overwhelmed by the counter-hegemony of Trumpist speech.
This argument has always been so strange, that "lie" can only be used very infrequently because of its "power." We're in the accuracy business. If someone commits 1,000 crimes, we don't call two of them "crimes" and the other 998 "non-legal activities." https://t.co/7ISAIk1Ofo pic.twitter.com/7DT5Hcvoib

— Daniel Dale (@ddale8) August 8, 2019