Remember that disinformation about a potential "border rush" has been speculated for days in the MSM, especially Fox News.
And as if one needed a distraction, indictments in #TrumpRussia are expected this week.
Expect that stunt-shooting to come because the rules of engagement that Trump wants is to shoot rock-throwers because rocks=rifles.
Remember that in such engagements LEOs often aim their tear gas launchers directly at demonstrators.
The US has shut down the San Ysidro port of entry as migrants rushed towards the border. See IN-61SU. pic.twitter.com/GPHEjNORtr

— CNN Newsource (@CNNNewsource) November 25, 2018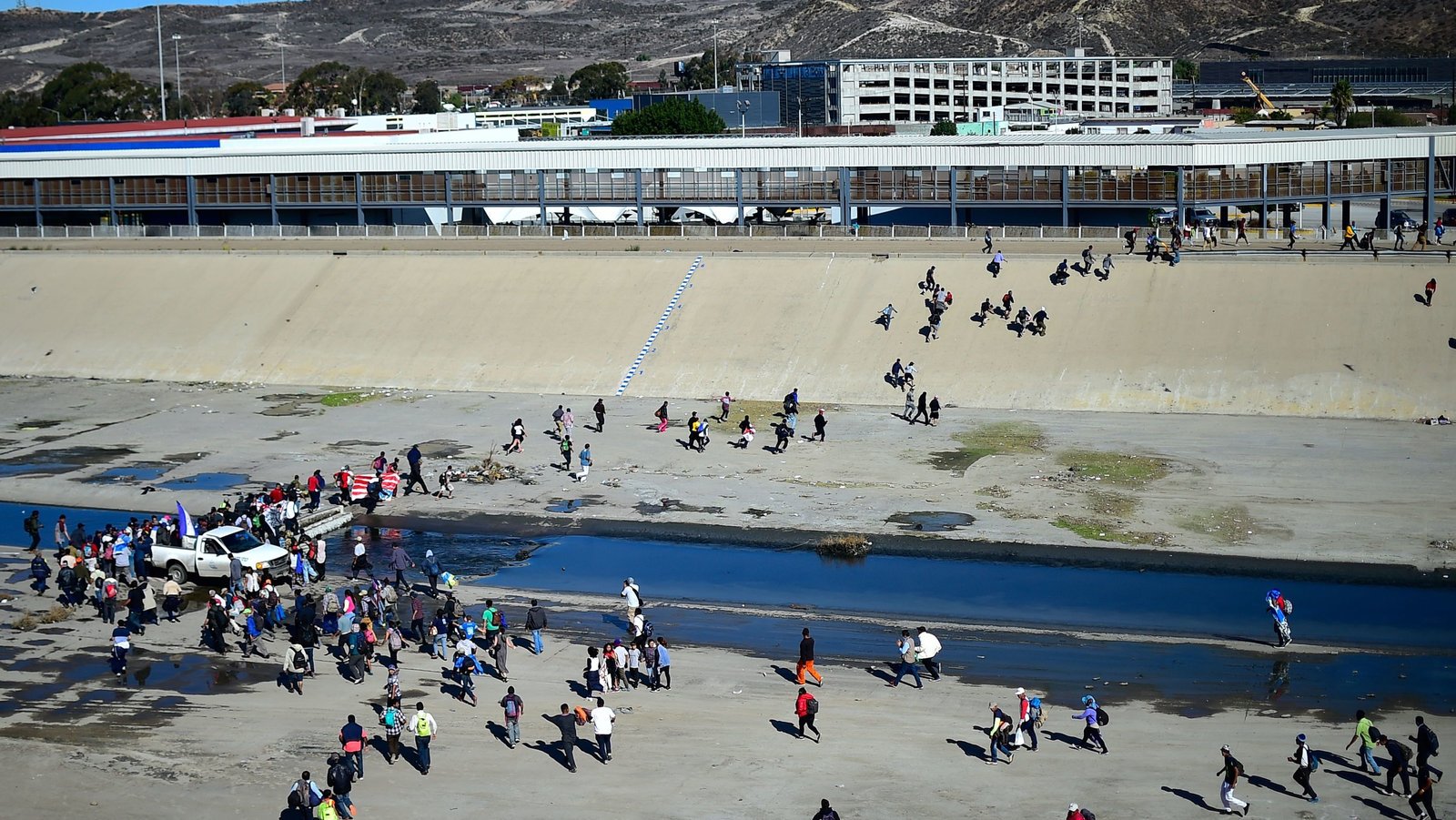 WASHINGTON — The Department of Homeland Security is gathering intelligence from paid undercover informants inside the migrant caravan that is now reaching the California-Mexico border as well as monitoring the text messages of migrants, according to two DHS officials.

The 4,000 migrants, mainly from Honduras, have used WhatsApp text message groups as a way to organize and communicate along their journey to the California border, and DHS personnel have joined those groups to gather that information.

The intelligence gathering techniques are combined with reports from DHS personnel working in Mexico with the government there in an effort to keep tabs on the caravan's size, movements and any potential security threats.
US Border Patrol is reportedly unleashing tear gas on the caravan of refugees, which includes parents & small children.

This is inhumane. The administration can't even pretend this is to protect borders or enforce the law. These are asylum seekers. Seeking asylum is not illegal.

— Women's March (@womensmarch) November 25, 2018
And surprise… Russia creates a concurrent provocation in Ukraine. Was this one of the items discussed between 45* and Vlad in Paris?
I think we know how the Trump administration will react. They'll create an international incident on our own southern border.

I wonder who's idea that was? https://t.co/9pnO65VZtI

— Stephen Rosenthal (@srosenthal13) November 25, 2018
This is a Creative Commons article. The original version of this article appeared here.