Now that context is returning, the twitter fit with LaVar Ball being thrown by Trump seems even more deluded even as it tries to divert us from #TrumpRussia, which now is filling in more of the 2013 Trumpian "Lost Weekend".
Apparently, Trump's "truthful hyperbole' fails again …except for Trumpists, and demands for gratefulness from LaVar Ball seem even more petty.
Meanwhile, Trump squandered an opportunity to consider actual dissidents, but then human rights are not what he's about.
And LaVar gets to promote his t-shirt thanks to Trump, and we also discover that Laker Lonzo Ball doesn't have a very good jump shot, making LaVar Ball's "truthful hyperbole" even more powerful, as he pwned Trump.
Trump loses troll war with LaVar Ball as reality sets in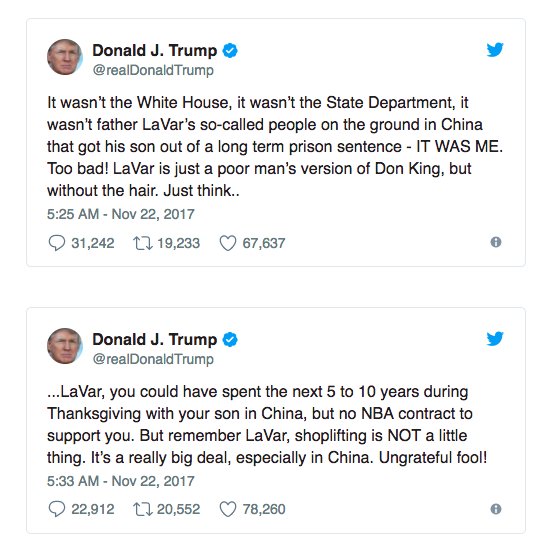 If people are going to do free promo for his company, Ball has all the incentive in the world to continue claiming his kids are the best basketball players in the history of the universe, and to pull publicity stunts like this to get free promo for his new company. Whether people are actually buying his tacky, overpriced gear isn't really the point, because he's already three or four rungs higher on the ladder than most people would be with their new brand.
Trump believes he is putting Ball in his place. But he's actually giving him exactly what he wants.
And now, more corroboration emerges for the 2013 Trump weekend in Moscow including some people with whom Robert Mueller might want to speak.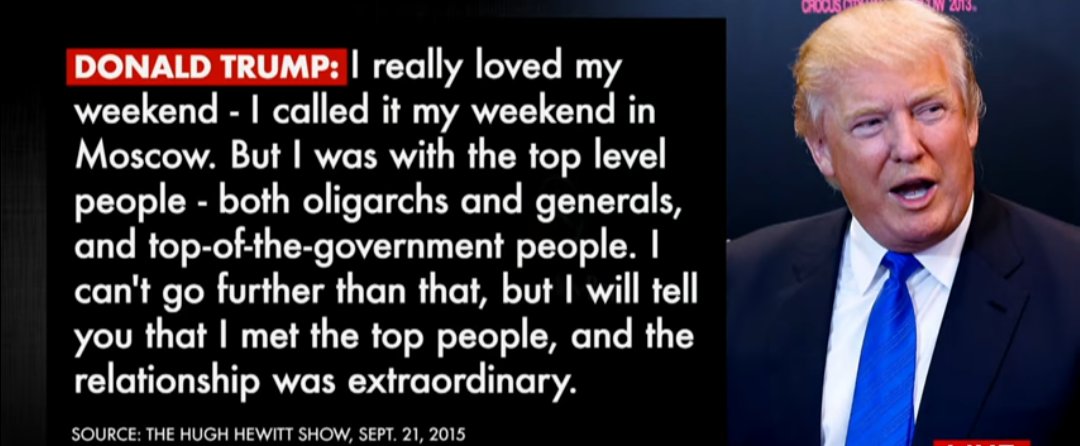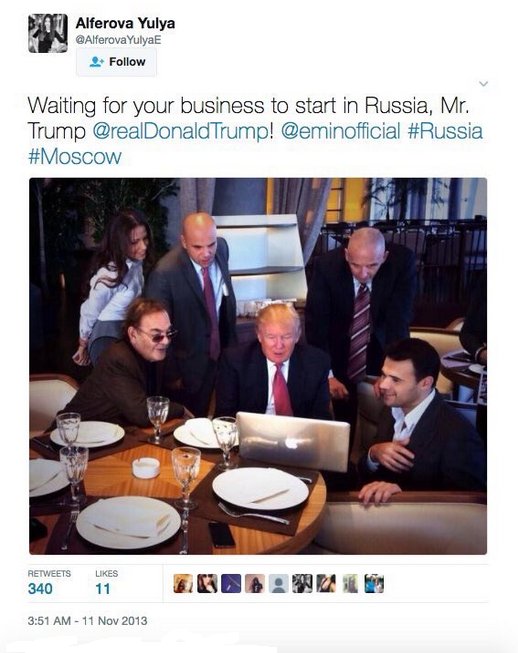 9/ Here are the people who were with Trump for all or some of his 2013 trip to Moscow:

Keith Schiller
Phil Ruffin
Emin Agalarov
Aras Agalarov
Chuck LaBella
Bob Van Ronkel
Yulya (Yulia) Alferova
Artem Klyushin
Herman Gref
Vladimir Kozhin
Alex Sapir
Rotem Rosen
Roustam Tariko

— Seth Abramson (@SethAbramson) November 23, 2017
A central question for Justice Department special counsel Robert Mueller and several congressional committees is whether Manafort, in trying to boost Trump's underdog campaign, in any way collaborated with Russia's cyber meddling aimed at improving Trump's electoral prospects.
This is a Creative Commons article. The original version of this article appeared here.