Trump and his entourage of Clampetts probably didn't like their poor sense of protocol constantly pointed out to them, especially being wrangled by a guy with a whip. Considering the chaos of the Trump WH, cattle prods might be more de rigueur.
NEWS: Trump's chief of protocol was pulled from AF1 manifest for G20 trip after his staff complained about intimidating behavior, including carrying a horsewhip in office.

A deputy will aid Trump with the finer points of protocol for this foreign trip.https://t.co/3z7NAsItLu

— Jennifer Jacobs (@JenniferJJacobs) June 25, 2019
"Trump has little fondness for Sean Lawler, and repeatedly asked why he still worked at the White House, according to the people."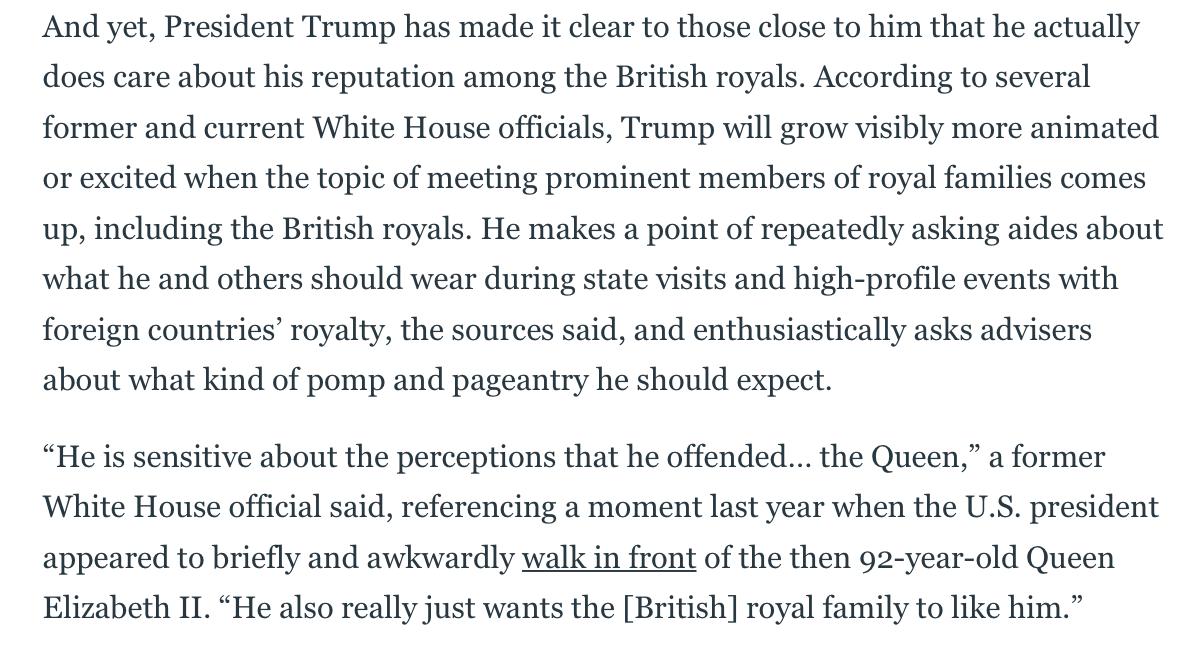 A leading position in US diplomacy The Chief of Protocol is responsible for ensuring diplomatic etiquette and overseeing the production of high-level diplomatic meetings, such as bilateral meetings with the US President, the Vice-President and the Secretary of State. As a result, the Chief of Protocol frequently participates in important meetings abroad and interacts closely with foreign leaders, including kings, queens and heads of state.
Someone spits on Eric Trump and gets arrested.

Someone pees on Donald Trump and gets paid.

What a family. https://t.co/fdZlJgqWWn

— Adam Parkhomenko (@AdamParkhomenko) June 26, 2019