Looks like the Orange Foolius is at it again! This time, he used an "insult" that the insultee has to look up on Google since it's so old and out of touch…
Ouch! Mayor @Pete Buttigieg responds to ⁦@realDonaldTrump⁩ slam that he is "Alfred E Neuman" —"I had to Google that..I guess it's a generational thing." pic.twitter.com/ZL11noISYL

— Carla Marinucci (@cmarinucci) May 11, 2019
Channeling his inner high school bully, Trump on Buttigieg: "Alfred E. Neuman cannot become president of the United States."
POLITICO: What do you think about [South Bend Mayor] Pete Buttigieg? I know you mentioned him once in your rally, but do you think he's a threat in any way?
TRUMP: Alfred E. Neuman cannot become president of the United States.
Alfred E. Neuman is the fictitious mascot and cover boy of the American humor magazine Mad. The character's face had drifted through U.S. iconography for decades before being claimed by Mad editor Harvey Kurtzman in 1954 and later named by the magazine's second editor Al Feldstein in 1956 en.wikipedia.org/…
In a new interview, Trump compared Pete Buttigieg to "Alfred E. Neuman", the boy with the goofy smile and large ears featured on the cover of MAD Magazine.https://t.co/tVnRnCDGNz

— Axios (@axios) May 11, 2019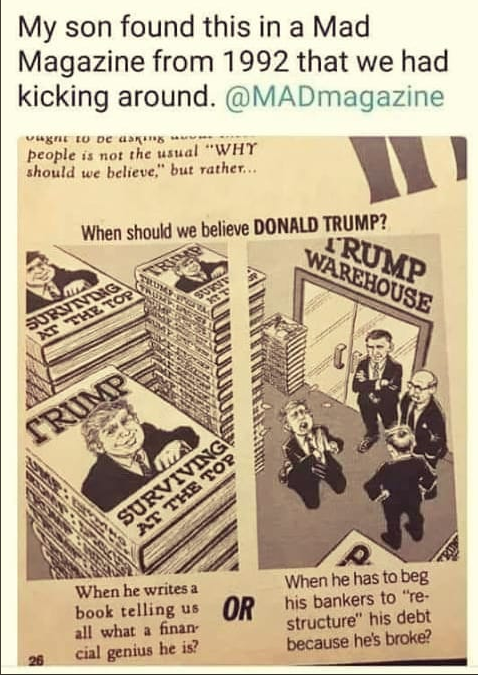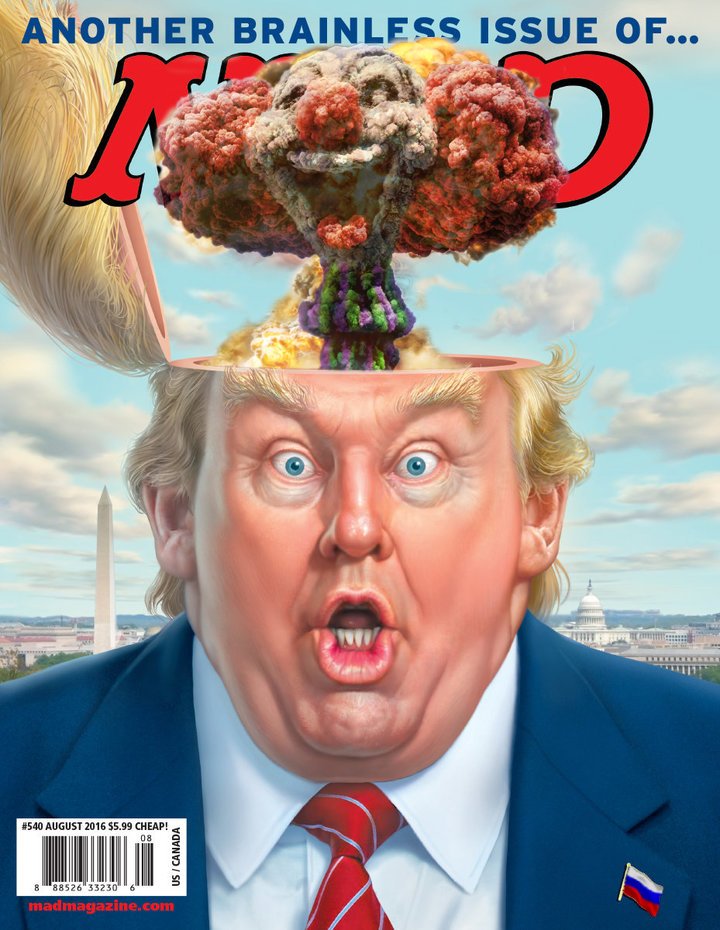 This is a Creative Commons article. The original version of this article appeared here.