Florida man thought he'd get a warm reception from a mixed martial arts audience.
"The UFC event was to start at 10 p.m. Ultimate Fighting Championship's president, Dana White, is a Trump donor. The UFC card on Saturday night didn't include any championship bouts — but Dwayne Johnson, the actor and pro wrestler known as The Rock, was expected to present the UFC's "Baddest MF" belt to the winner of a match between Jorge Masvidal and Nathan Diaz."
Trump Booed at Second Sporting Event in Less Than A Week, This Time at UFC Championshiphttps://t.co/mLBtZpGpLh

— Mediaite (@Mediaite) November 3, 2019
Two groups of about 150 protesters — from Refuse Fascism and Rise and Resist — massed in front of the Garden's main entrance on Seventh Ave.

"People are feeling helpless, like they have no power … We are trying to avert an existential threat," said Jane Aptaker of Harlem, who was protesting with Refuse Fascism.

A third group of Trump supporters, some wearing MAGA hats, was nearby. Police kept the groups apart.

Air Force One arrived at Kennedy Airport at about 8:05 p.m. Afterward, Trump was expected to fly to the Wall St. Heliport.

It was unclear when he'd get to the Garden, but it appeared the W. 31st St. side of the building was cleared off for his entrance.
Trump has entered the building lol #UFC244 #UFC #TRUMP pic.twitter.com/DhQqiU8Z18

— Joe Mastoloni (@JJMast1) November 3, 2019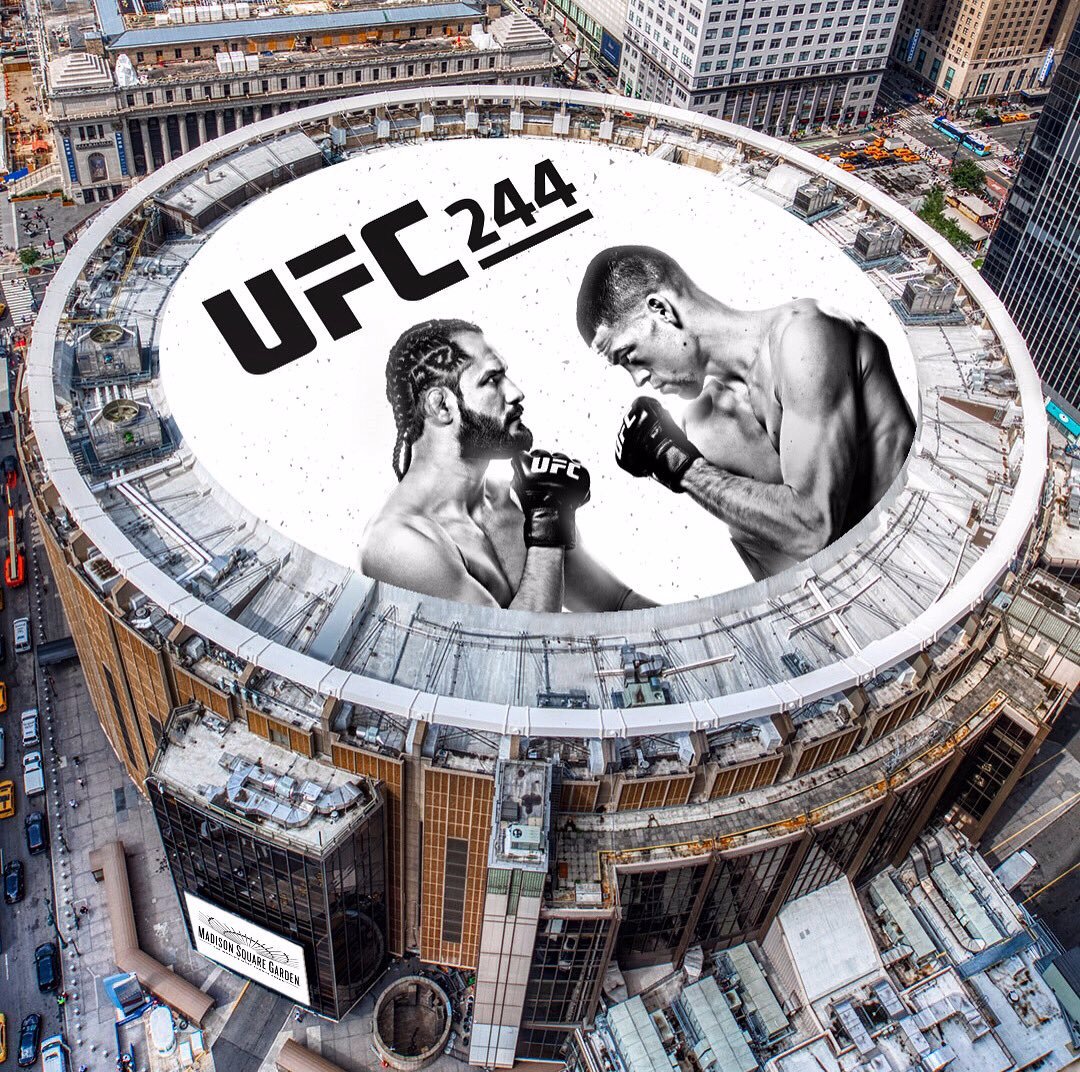 Time to burn it all down and restart the simulation. https://t.co/sV7r4p8UCQ

— Kayla (@KaylaPekkala) November 3, 2019
---
---