Currently, #horseface is a top trend on Twitter. Troll-bot misogyny dominates, with all that entails, but it is somehow typical that the Trump rage neglects to recall what he said in the sack.
Rex Huppke writes a note to FLOTUS, reminding her that her step-daughter, by transitivity, may share some of that insult.
The woman he called "horseface" is Stormy Daniels. I'm sure you've heard of her. Some say she looks a bit like your stepdaughter, Ivanka Trump, which is creepy since Daniels claims she had an affair with your husband while you were home caring for your newborn child. (You might want to consider sending a note to Ivanka reassuring her that her father doesn't think she looks like a horse.)
Given your tireless dedication to eradicating the scourge of online bullying and name-calling, I'm sure you'll agree that even if we are angry at someone, we shouldn't resort to insulting another person's appearance. That can be hurtful and, perhaps more importantly, it can set a precedent for others to engage in similarly hurtful behavior.
Relax and have several seats, Melania, as I proudly present your slogan. #BeBest ????????????????☕️???? pic.twitter.com/xQbxUBjFNy

— Randy Rainbow (@RandyRainbow) October 15, 2018
The irony of #BeBest seems far too obvious as Lord Dampnut forgets that he's been identified as the subject of a campaign finance investigation involving a payoff to Stormy Daniels.
President Trump called Stormy Daniels "Horseface" in response to the dismissal of her defamation lawsuit against him. https://t.co/8GiM7DbC8a

— Twitter Moments (@TwitterMoments) October 16, 2018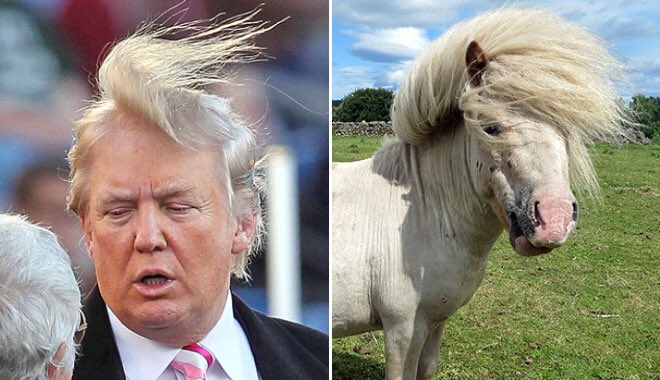 This is a Creative Commons article. The original version of this article appeared here.