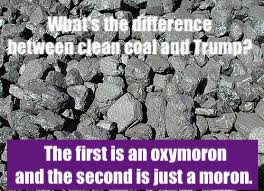 A $7.5 Billion boondoggle: Kemper plant now switched to natural gas because the 'clean coal' trope failed. Carbon capture technology remains, but never as a way to prop up the coal industry with scrubbing technology.
Shifting markets, demand for fracking-based natural gas and the declining costs in renewable energy makes the planning of such energy projects more about more rather than less regulation.
Describing America as the "Saudi Arabia of coal" as Southern Energy claimed is much like Saudi Arabia being the Saudi Arabia of sand. Needless to say there are non-military, environmental crises ahead.
When its history is written, the Kemper County clean coal plant in Mississippi might be seen in the same light as a transatlantic liner at the dawn of the jet age: a gallant piece of engineering to be sure, but ultimately irrelevant.

The first page of the 582-megawatt integrated gasification combined cycle (IGCC) plant's history was written 28 June.

That was when Southern Company and its Mississippi Power business unit said they would suspend efforts to start up part of the power plant intended to convert lignite into synthetic gas. Once converted, the gas would be combusted to drive turbine generators in a fairly conventional "combined cycle" part of the plant.

Complex technology was one of three critical factors dogging the IGCC.

Indeed, that part of the plant has been burning natural gas for months to generate electricity. In late June, the companies said they expect it to continue to do so.

Complex Technology

An engineer's report filed with Mississippi utility regulators in May outlined a laundry list of problems with the gasification part of the plant, whose final price tag may have been around $7.1 billion. Problems included: chronic coal dust suppression issues; tube leaks in the synthetic gas cooler; insufficient process water capacity; and a too-small nitrogen plant, which required trucks to haul gas to the plant.

Those troubles point to the first of three factors that doomed the clean-coal portion of Kemper County: overly complex technology.

IGCC technology can be thought of as a chemistry set bolted onto what is now a well-established gas-fired power plant. The chemistry set exists to strip out methane from the coal feedstock along with a range of byproducts that can be sold commercially or disposed of.

The May engineer's report hints at the complex supply chain around the plant: water supply from the City of Meridian, natural gas from Tennessee Gas Pipeline, carbon dioxide sales to Denbury Resources, nitrogen supply from Air Liquide, and sulfuric acid and ammonia sales to Martin Product Sales.

Perhaps more critical to the plant's fate were "unknown startup, operation and technology risks."

Perhaps more critical to the plant's fate were the "unknown startup, operation and technology risks" cited in the report. They included equipment reliability issues associated with sustained integrated operation of both gasifiers at design capacity, sustained electrical production on both combustion turbines at rated capacity, sustained production of byproducts at design rates and quality, and overall plant process control integration.

In short, with spending that could be recovered from customers capped at more than $5.6 billion and with the startup more than 550 days past a November 2014 startup date (itself a delay from an previous projected in-service date), the integrated gasification technology remained far from ready.

This is a Creative Commons article. The original version of this article appeared here.