The Wall Street Journal must know what it's talking about ….not.
In the WSJ multi-verse, Russian active measures like disinformation seem not to exist, and the GOP is innocent of all charges…
So now the world is ready for Bobby Ewing to wake up as if all these Russians were just a dream, and the GOP is the victim of some Deep State cabal.
So even if "The

 

Washington Free Beacon

 

says it hired intelligence firm Fusion GPS during the 2016 Republican presidential primary", it was the Democrats and the FBI who colluded (with the Russians?) to help Donald Trump win the 2016 election … what?
That's it! The election of Lord Dampnut was even more god-emperor heroic since he not only struck a blow for those who would resist letting "the inmates run the prison", but his MAGA-juche has the Deep State in retreat.
Did you see WSJ? They call for Spanish Inquisition of Clinton & write the only honorable thing Mueller can do is resign.

WSJ: Mueller should resign, Clinton and DNC colluded with Russia https://t.co/ro5VjRZgSa

— Circus Max 🍄 (@ShouldRemain) October 28, 2017
"not at all presidential" has been a feature, not a bug since January.
While not at all presidential I must point out that the Sloppy Michael Moore Show on Broadway was a TOTAL BOMB and was forced to close. Sad!

— Donald J. Trump (@realDonaldTrump) October 28, 2017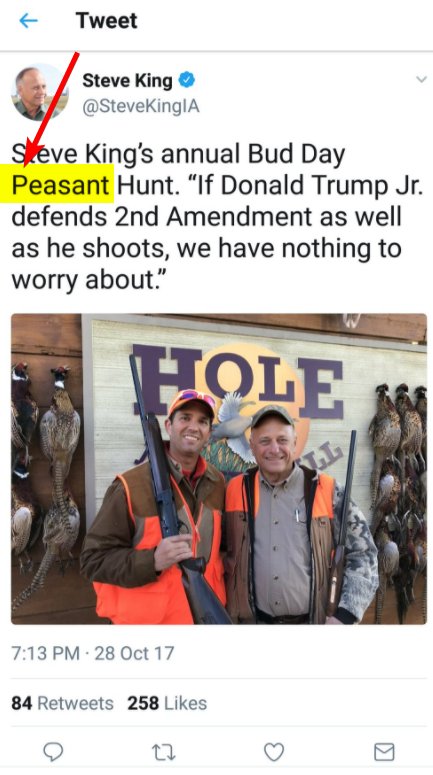 If they fire Mueller, we take to the streets. Pass it on.

— Alyssa Milano (@Alyssa_Milano) October 28, 2017
This is a Creative Commons article. The original version of this article appeared here.