So the same guy the picked a fight in the rose garden with reporters is accompanying the US Secretary of State to Italy on a diplomatic mission?  Former White House Staffer Sebastian Gorka is traveling to Europe with Secretary of State Mike Pompeo.  Perhaps it's a magical history tour to famous fascist sites. Or maybe Mike needed a Rapture support animal on the flight.
Just in: Sebastian Gorka is traveling with @SecPompeo to Europe, @Abs_NBC reports. He was seen getting into a State Department van headed to Joint Base Andrews for departure

— Josh Lederman (@JoshNBCNews) September 30, 2019
Anyone else want to make sure we see these transcripts too?
Last week, Gorka tweeted that Greta Thunberg seemed like a "victim of a Maoist 're-education' camp" and "the adults who brainwashed this autist child should be brought up on child abuse charges."
That's the guy heading abroad with the American state dept right now. https://t.co/B0s2PQ8gId

— Sarah Boxer (@Sarah_Boxer) October 1, 2019
How on earth could @SecPompeo think that this was a good idea? He's a smart man. I just don't get it. (Did Trump order him to take Gorka along?) https://t.co/B5KKg957oj

— Michael McFaul (@McFaul) October 1, 2019
Gosh, I'm trying to figure out why #Pompeo completely dodged @johnrobertsFox's question a couple weeks ago:

whether there was link between suspending aid to Ukraine and requesting Biden investigation.

Interview on Sept 22, 2019:pic.twitter.com/J1kM6tbWHo

— Ryan Goodman (@rgoodlaw) September 30, 2019
"Attorney General William Barr and Secretary of State Mike Pompeo are also at the center of this growing pile of criminal behavior."

Trump, Barr And Pompeo Have Been Secretly Orchestrating A Massive International Conspiracy https://t.co/7xTUifiZf3 via @politicususa

— Sarah Reese Jones (@PoliticusSarah) October 1, 2019
— brynne ridley (@BrynneRidley) September 30, 2019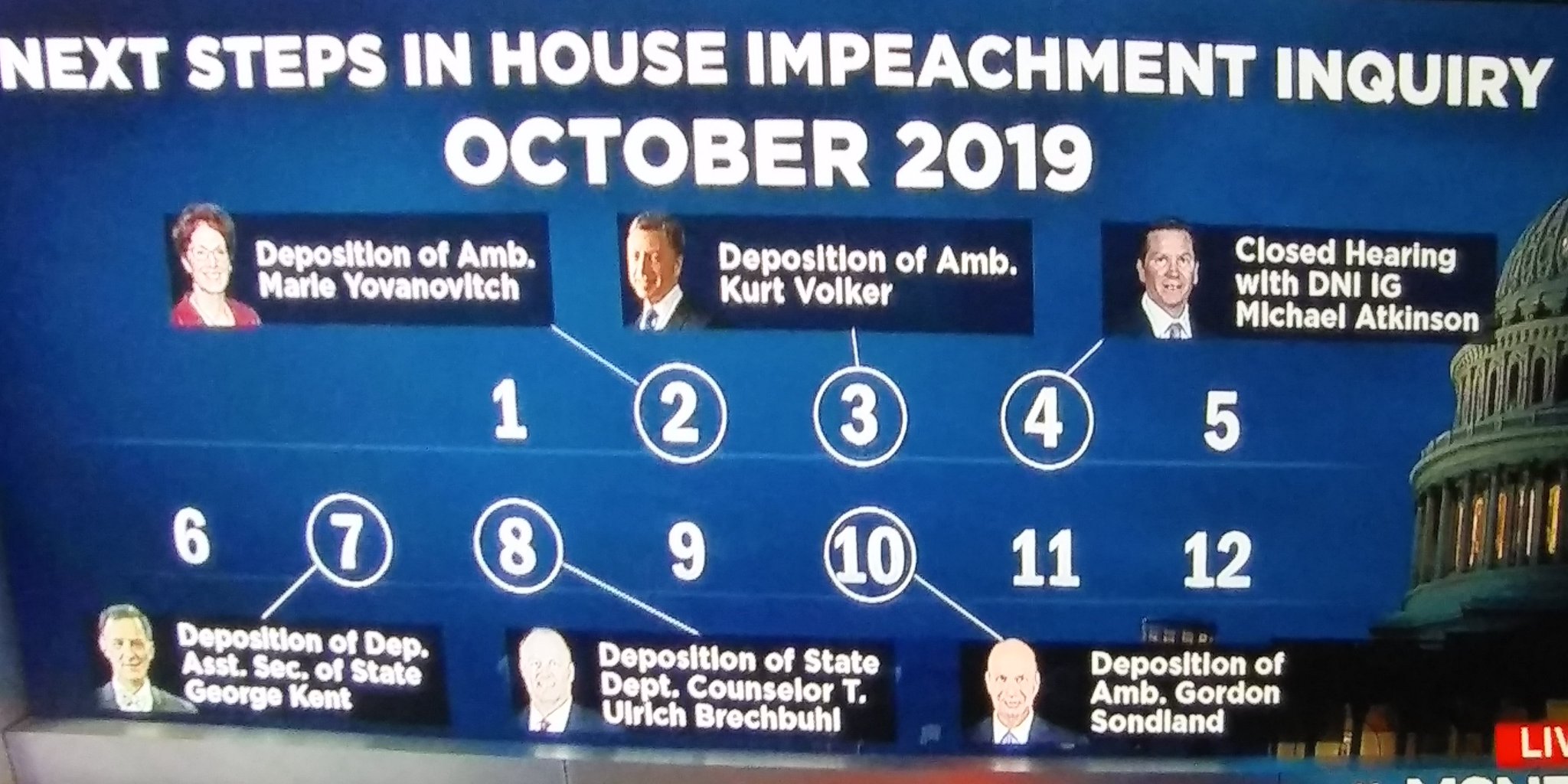 Omg they are trying to track down a super secret plot from the time of Da Vinci and Michelangelo to work w Joe Biden to frame the 45th US President and they will threaten to remain in beautiful Italy unless the Italian Govt and Vatican turn over their files. https://t.co/0QR5Z7SESg

— Neal Katyal (@neal_katyal) October 1, 2019
Seb Gorka — traveling on the taxpayers dime, one assumes — is presently fluffing Mike Pompeo's pillows at the Hassler Hotel in Rome and preparing to provide fish oil massages to the locals. pic.twitter.com/c3dbjeLY7u

— Rick Wilson (@TheRickWilson) October 1, 2019