According to a CNN report, Fox News had a segment about Donald Trump's alleged affair with adult film star Stephanie Clifford, a/k/a "Stormy Daniels," and decided to kill the story in the weeks before the 2016 election:
One of the network's reporters, Diana Falzone, had filed a story in October 2016 about an alleged sexual relationship between Clifford and Trump, people familiar with the matter said.

Falzone had an on-the-record statement from Clifford's manager at the time, Gina Rodriguez, confirming that her client had engaged in a sexual relationship with Trump, three of these people said, and Falzone had even seen emails about a settlement.

But the story never saw the light of the day, to the frustration of Falzone, two of the people said.

"She had the story and Fox killed it," one of the people familiar with the matter told CNN.

Falzone is a reporter for Fox News who frequently covers celebrity news and issues related to sexual harassment. She filed a lawsuit against the network in May 2017 alleging gender discrimination. Fox News has denied her allegations and the case is ongoing.
It is incredible this particular story was buried with so many outlets—Good Morning America, Slate, Fox News—all had this story about the leader of the so-called "family values" party openly having or pursuing extramarital affairs with porn stars while his newlywed wife and newborn son at home.
Instead the news was dominated by the re-hashed and recycled nothingburger non-story emails over and over again. And oh! Candidate Hillary Clinton isn't holding regular press conferences! Hello? Donald Trump has had one standalone press conference in nearly a year. Where are the graphics packages outlining every news channel on TV? Where is the Washington Post with their hyperventilating day/minute counter?
Fox News has been run by a stable of sexual harassers and predators. They buried this story and continue run salacious hit pieces to this very day about Hillary Clinton. Time should be up for them too.
In the end, Donald Trump is a lecherous cad with no morals and no values and every second Republicans enable him, those are their values too. Whatever moral ground Republicans once boasted of having has careened over a cliff like "Thelma & Louise."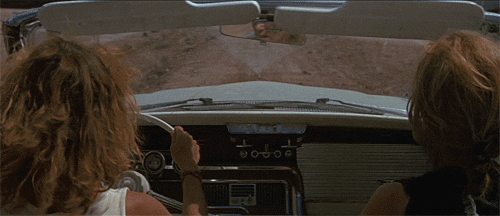 This is a Creative Commons article. The original version of this article appeared here.