The continuing #TrumpRussia saga doesn't seem very much like an exoneration will be forthcoming, since evidence trumps disinformation, and obstruction of justice seems ever more solid.
"The special counsel has received handwritten notes from Mr. Trump's former chief of staff, Reince Priebus, showing that Mr. Trump talked to Mr. Priebus about how he had called Mr. Comey to urge him to say publicly that he was not under investigation." https://t.co/QZ3HPywpG4

— Maddow Blog (@MaddowBlog) January 5, 2018
The Priebus notes, like Comey's, are perhaps McGuffins since Agent Orange seems even more confused about whether Mark Corallo resigned in July because of his concerns over justice obstruction, per the Michael Wolff book — Jarvanka claims Corallo was fired. And more interesting is Corallo's working for Marc Kasowitz, Trump's personal attorney.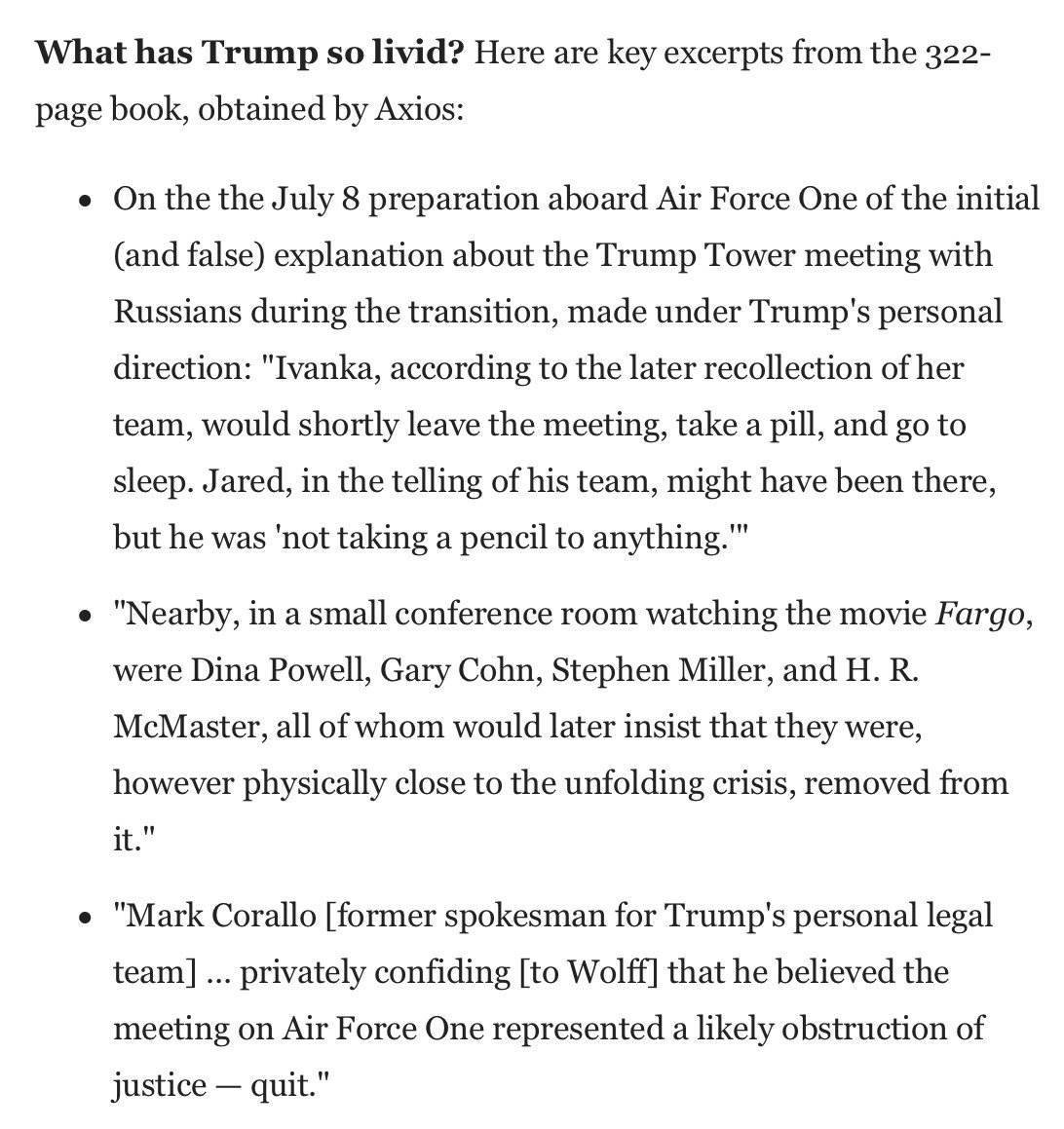 So far, Corallo's message has diverged from that of many Trump allies who have criticized Mueller in an effort to undermine his investigation. Corallo praised the former FBI director for his honor and integrity just two days before he became Kasowitz's spokesman, saying specifically that Mueller's investigation would not expand beyond his original portfolio.
"If he finds nothing, he will stand up there and say there is nothing," Corallo said. "This is not a guy who wants mission creep."
"I don't know if there is a finer human being than Bob Mueller," he said, describing him as "the brother you want — the dad you want — he's the guy you want your daughter to marry."
He added in a later interview: "You'll never hear me say a bad thing about Bob Mueller."
<div class="dk-editor-embed center-block" data-twitter-content="
And the Bureau wonders why America doesn't trust them… https://t.co/0Z27jcT2dm

— Mark Corallo (@MarkCorallo1) January 3, 2018
">
And the Bureau wonders why America doesn't trust them…  https://t.co/0Z27jcT2dm

— Mark Corallo (@MarkCorallo1) January 3, 2018