Slavish loyalty to one person, even if that person accuses your father of having killed JFK. Check. Then there's the mass bullying of enemies of the RWNJs to kick them off Facebook, because antifa are the real enemies of trumpist populism. No one can be seen as having equal rights and thusly should be treated with bias.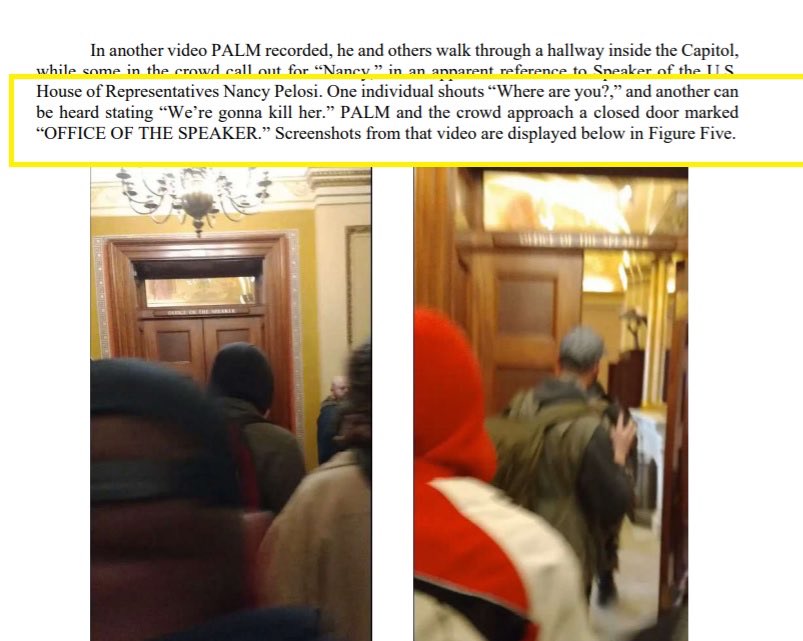 The Proud Boys are taking credit for Facebook suspending antifascist pages. On Monday, two Proud Boys groups claimed they successfully coordinated a mass reporting campaign against Ireland Against Fascism. Now they're targeting more antifascist groups.

The Proud Boys are a far-right group that describes itself as "western chauvinists." In 2018, the Federal Bureau of Investigation labeled them an "extremist group." Several Proud Boys have been arrested for their alleged roles in the Capitol riot. The group itself has been named in a lawsuit over the riot.

In its Twitter bio, Ireland Against Fascism describes its work as "exposing fascism/racism in Ireland and worldwide," and adds, "No free speech for far-right hate." Its Twitter feed largely contains posts about those it identifies as COVID-19 deniers, anti-maskers, anti-vaxxers, far-right extremists, conspiracy theorists, and hate groups.

This work apparently angered Official Proud Boys Britannia and Official Proud Boys Ireland.

On Telegram, both have taken credit for Ireland Against Fascism's Facebook pages getting suspended. On Aug. 3, Official Proud Boys Ireland posted victoriously about the suspension of Ireland Against Fascism's main page. "Were coming for that back up page 2. Should have left us alone."

"PBs are organised. PBs mass report gets ur shit taken down. Might take a while but u get got eventually." [sic]

On Monday, both Proud Boys groups celebrated Facebook suspending the antifascist group's backup page. Official Proud Boys Britannia wrote that they'd worked together on "a joint mass reporting campaign against Ireland Against Fascism which resulted in both of their pages being deleted!"

"Their main page had over 8,000 followers and we sunk it like the bloody Titanic!" the Proud Boys continued. "Never underestimate our knowledge, skill and reach!"

"Fuck I love this. Makes me moist," the Irish Proud Boys group added in a separate post on its channel.

But a former Proud Boys member of the Vice City chapter, who spoke with New Times on the condition that his name not be published, says it's the organization's growing public profile and frequent association with political violence that has pushed it further into radicalized territory, and created schisms among local members. He says newer members club have a greater penchant for starting conflict, as more ethnonationalists and violent groups infiltrate the group.
"The Vice City chapter is full of straight-up thuggery, Mafia gangster crap," the former member tells New Times. "In July they had five guys in the vetting process who are active members of the Latin Kings. You've got chapters — and unfortunately, the rest of us don't condone this — where Nazis have gotten in. They don't recognize Proud Boys leadership, but who is gonna tell 'em no?
Trumpian revanchism and irrendentism have always been about worrying about Mexico, the point that the governor of Florida is more worried about the southern border with Mexico that the health of Floridians.
Josh Hawley was first to say that he would oppose the certification of Joe Biden's Electoral College win.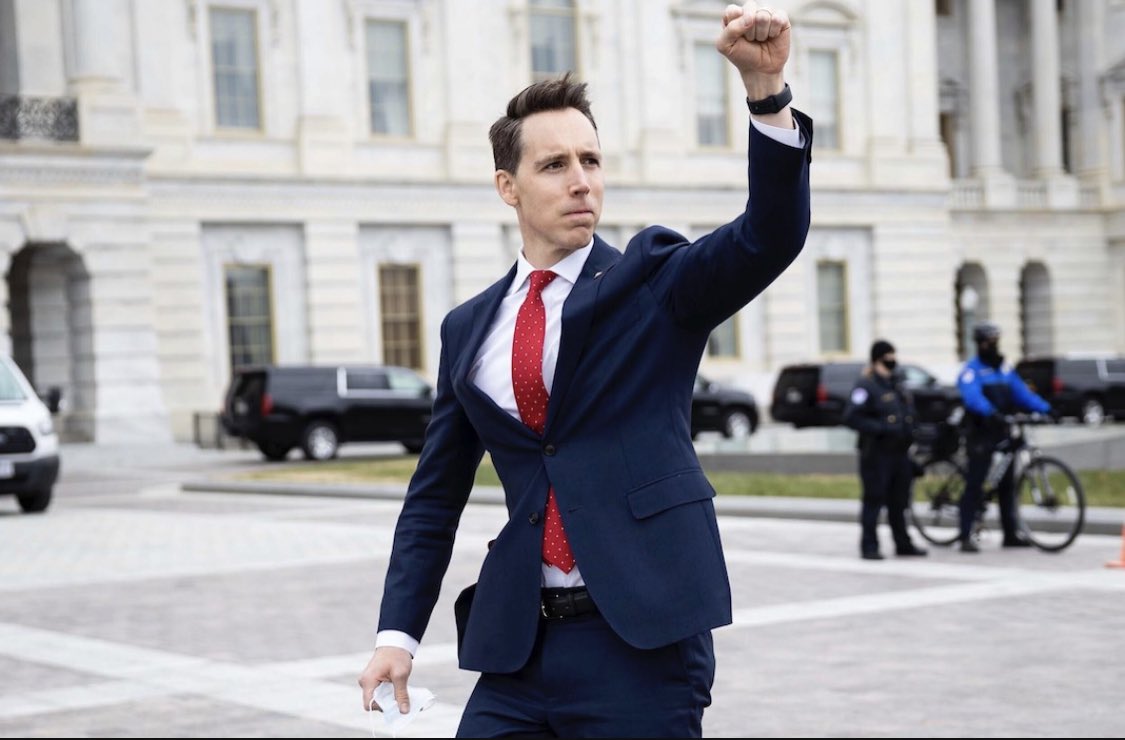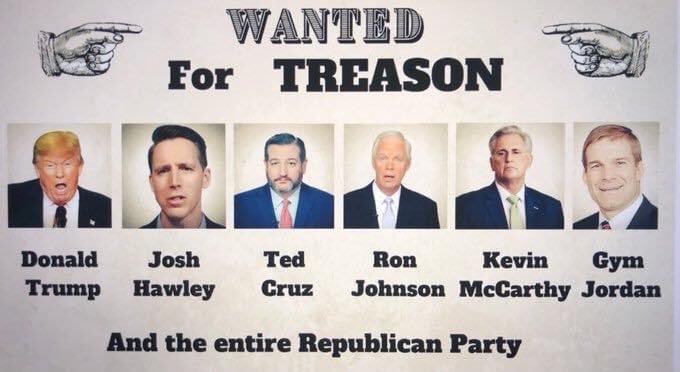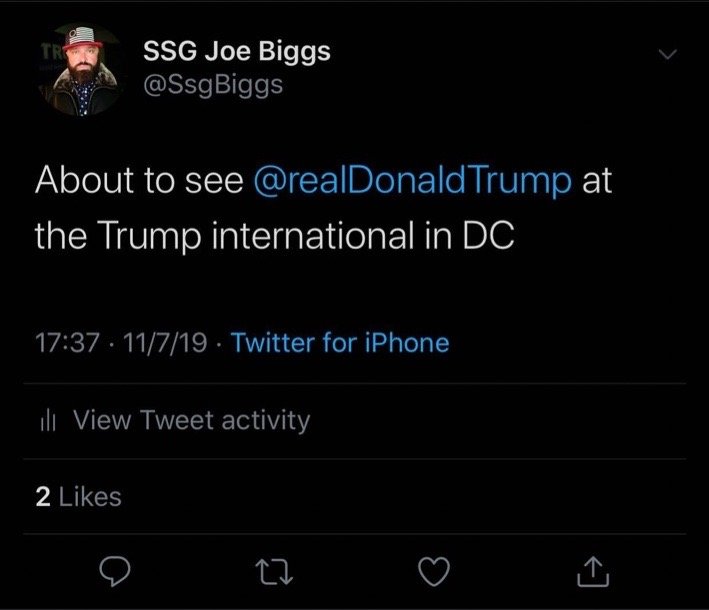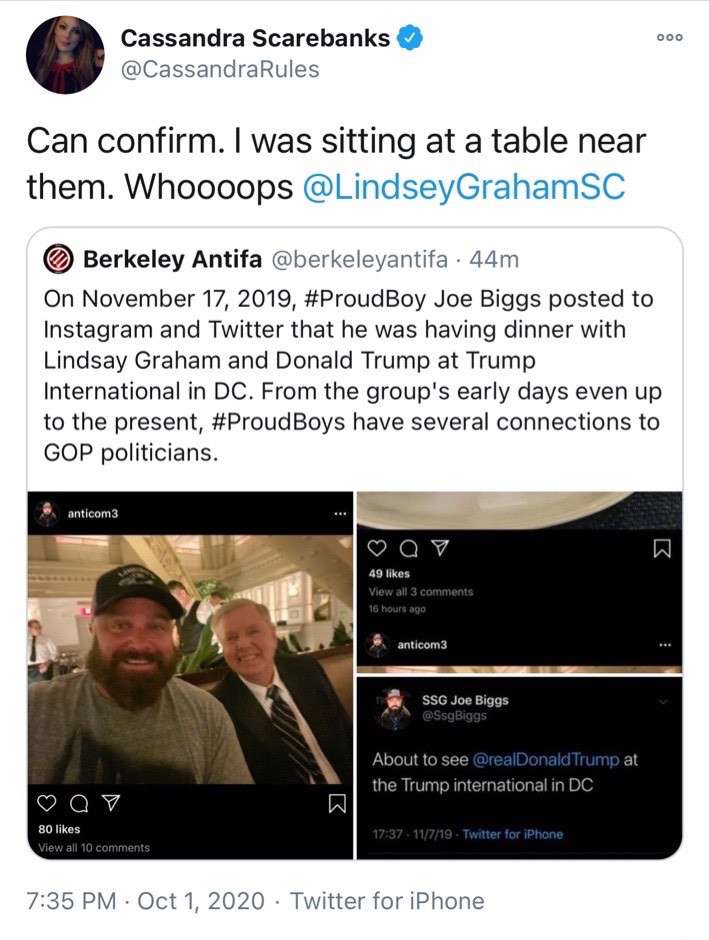 This is a Creative Commons article. The original version of this article appeared here.