With so many Trump-related books already on the shelf, publishing houses have reached the point where perhaps the only author still worth hearing from would be the fly that landed on former Vice President Mike Pence's head during his debate with now Vice President Kamala Harris. Absent the fly, Simon & Schuster has signed their next-best option: Pence. The question now, is whether his story will create any buzz.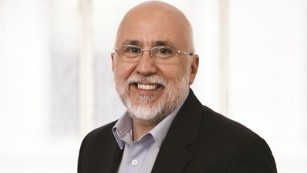 Michael D'AntonioPence, who was drafted as the pious counterweight to then-candidate Donald Trump, is one of the few major figures who stayed on the job for all four years — no small feat, considering the high turnover in Trump's administration. (Of course, he was an elected official who Trump couldn't fire.) Throughout his tenure, Pence remained a faithful sidekick whose fealty was so extreme that some detractors strained themselves for fresh synonyms. Unctuous? Fawning? Smarmy?But Pence's role as Trump's vice president began very differently from how it ended. He set the tone at the first full cabinet meeting in 2017, when he kicked off the infamous, 11-minute, roundtable praise-fest for Trump by saying, "It is the greatest privilege of my life to serve as the vice president to a president who is keeping his word to the American people." After each cabinet member took turns lavishing praise on the president, Glenn Thrush of The New York Times called it "the most exquisitely awkward public event I've ever seen."But the relationship between Pence and Trump all but disintegrated on January 6, 2021, when insurrectionists who believed Trump's lie that the 2020 election had been "stolen" broke into and overran the US Capitol. The mob, believing the vice president was a traitor for carrying out his constitutional role in certifying the results of the election, chanted, "Hang Mike Pence." And while Trump was aware Pence had been evacuated to a secure location during the attack, the former president never attempted to contact him directly.The stark contrast between Pence's loyalty to Trump and Trump's ultimate betrayal of his vice president would be exactly the sort of thing worth exploring in a multimillion dollar book deal. But will Pence — who may have presidential ambitions of his own — offer a modicum of truth and express his true feelings about the president who jeopardized his life?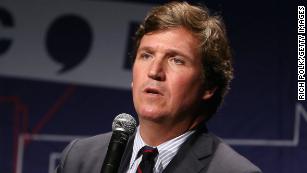 The new lies of the GOP and Tucker CarlsonAs of now, that seems unlikely. On the day his book deal was made public, Pence launched a political advocacy group called Advancing American Freedom, which touts the "successful conservative policies of the Trump-Pence administration" and champions "Conservative values and policy proposals," which the organization's website claims are under attack.One only has to look at the Trump all-stars supporting the new operation — which includes former House Speaker Newt Gingrich and former White House Counselor Kellyanne Conway — to see how Pence is walking a careful path that might lead him to capture Trump's fervent base of supporters. If he is indeed keen on winning them over, however, it's likely he will produce a book that will disappoint a publisher interested in the kind of honest account that would draw in enough readers to justify a big advance payment.If I were Pence's publisher, I would want a book that explains exactly what it was like dealing with a president so inclined to lie, inflame, deceive and deflect. I would also develop a thorough checklist of topics for Pence to cover, which would begin with the release of the infamous Access Hollywood tape in October 2016 and also include:1) The Michael Flynn affair, in which the national security adviser admitted in his resignation letter to misleading Pence about contacts with Russian authorities and then became the first of many to step down in disgrace.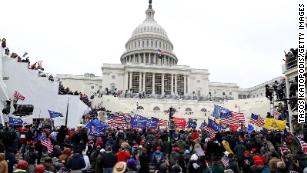 America's most important political battle2) What Pence was told about the Trump Tower meeting in June 2016, when Donald Trump Jr. along with other top campaign officials sat down with a Russian lawyer. I'd also like to see an honest recounting of Pence's reaction to the bizarre way Trump oftenpraised Russian President Vladimir Putin, calling him a "leader" and a "terrific person."3) Pence's thoughts on Trump's support for strongmen like North Korean leader Kim Jong Un and Rodrigo Duterte, the president of the Philippines.4) Discussion of the death of American-based journalist Jamal Khashoggi, why Trump decided to cast doubts on his own intelligence community's conclusion that Saudi Crown Prince Mohammed bin Salman ordered the killing, and what Pence thought when the former president issued an extraordinary statement about MBS that said, "Maybe he did and maybe he didn't!"5) Trump's response to the violent, right-wing extremists who descended on Charlottesville, Virginia, in 2017, when he said there were "very fine people on both sides." And remember when Trump told the Proud Boys to "stand back and stand by"? What did Pence think of his president's responses?6) The deaths of asylum-seeking children in federal custody thanks to the Trump-Pence administration's crackdown on immigration
7) Pence's role leading the White House Coronavirus Task Force, while the former president downplayed the severity of the pandemic and mocked the use of masks? Now, Dr. Deborah Birx, a key member of the task force, says the vast majority of the 550,000 covid deaths in the US "could have been mitigated."I could go on. It's not uncommon for book editors to send lengthy memos to new authors, and those who are handling Pence's book should certainly try to press the former vice president to give an honest accounting of his time in the White House. Of course, Pence will have an even greater challenge if he wants to run for president in 2024 and must, therefore, compete for the voters in Trump's base and consider Trump's gigantic shadow.Unfortunately for the publisher interested in blunt honesty, Pence's record suggests he's going to pull his punches.