The reality of this story is how many prominent men may be implicated, aside from the problem of one cabinet member's questionable treatment of its victims.
The however slight connection to Trump spun by MSM among others could become wider assuming lawfare reaches peak prosecution. Who else gets given up. Seems like too much for AG Barr's shenanigans.
Billionaire pedophile Jeffrey Epstein was arrested for allegedly sex trafficking dozens of minors in New York and Florida between 2002 and 2005, and will appear in court in New York on Monday, according to three law enforcement sources. The arrest, by the FBI-NYPD Crimes Against Children Task Force, comes about 12 years after the 66-year-old financier essentially got a slap on the wrist for allegedly molesting dozens of underage girls in Florida.
For more than a decade, Epstein's alleged abuse of minors has been the subject of lawsuits brought by victims, investigations by local and federal authorities, and exposés in the press. But despite the attention cast on his alleged sex crimes, the hedge-funder has managed to avoid any meaningful jail time, let alone federal charges.
In 2016, a Presidential candidate had child rape allegations against him pending in a federal civil suit.  Then it was voluntarily dismissed
A court has ordered the unsealing of up to 2,000 pages of judicial docs that are expected to show evidence relating to whether Jeffrey Epstein and his partner were recruiting underage girls and young women as part of a sex trafficking operation. https://t.co/W9AORFK7ko

— Kyle Griffin (@kylegriffin1) July 6, 2019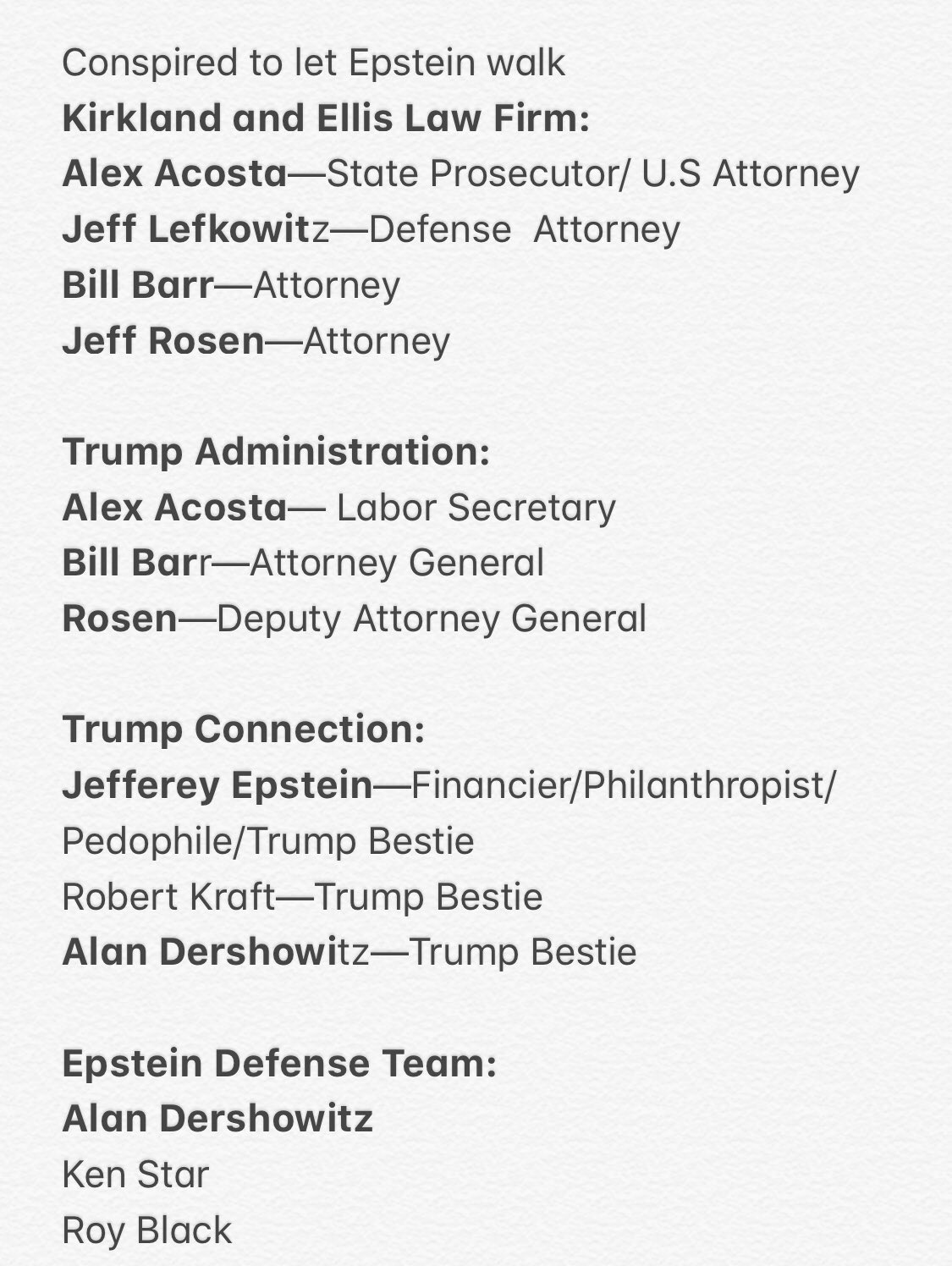 ---