During last night's Democratic Debate in Houston, Beto O'Rourke decided to state the goal of trying to eliminate military-style assault rifles in the wake of recent killing sprees. With some reactions by other politicians. Briscoe Cain and his cold dead hands is Abel, so he decides to tweet a threat because that's what tough guys do.
Molon Labe. Pronounced "Moh-lone Lah-Veh". "Come and take it" Common context is in relation to firearms and firearm laws, as a declaration to be made to anyone that wishes to confiscate your gun (s). Originates from King Leonidas of Sparta, in a message to King Xerxes of Persia, when an overwhelming Persian army demanded that 300 Spartan warriors drop their weapons.
You can't own a grenade launcher or drive a tank down the street. These AR-15s and AK-47s are weapons of war—and we need to buy back every single one of them. pic.twitter.com/RjB9FUuXjR

— Beto O'Rourke (@BetoORourke) September 13, 2019
Soon after the El Paso massacre, Beto O'Rourke said as president, he would institute mandatory buybacks of firearms considered assault weapons.

Asked about the position at the #DemDebate, he said, "Hell yes, we're going to take your AR-15, your AK-47." https://t.co/XJIZpHwwVo pic.twitter.com/UNBeOd2FCd

— The New York Times (@nytimes) September 13, 2019
If you threaten to kill a presidential candidate you should not have a gun pic.twitter.com/YqkzXaer2U

— David Hogg (@davidhogg111) September 13, 2019
I get ratioed in the reg. Good summary though. Come and take it!

— 𝐁𝐫𝐢𝐬𝐜𝐨𝐞 𝐂𝐚𝐢𝐧 (@BriscoeCain) September 13, 2019
Why delete the original post but then post it again in a screenshot?? It's like collecting evidence on yourself for the @FBI 🤣

— Tara Votano (@TaraVotano) September 13, 2019
A Houston-area Republican state representative trying to prank Texas Democrats was forced to leave the state Democratic convention Friday, but not before showing what appeared to be a sidearm.
State Rep. Briscoe Cain, R-Deer Park, was removed along with a local political consultant and other activists giving Democrats fake yard signs reading, "This home is a gun-free safe space."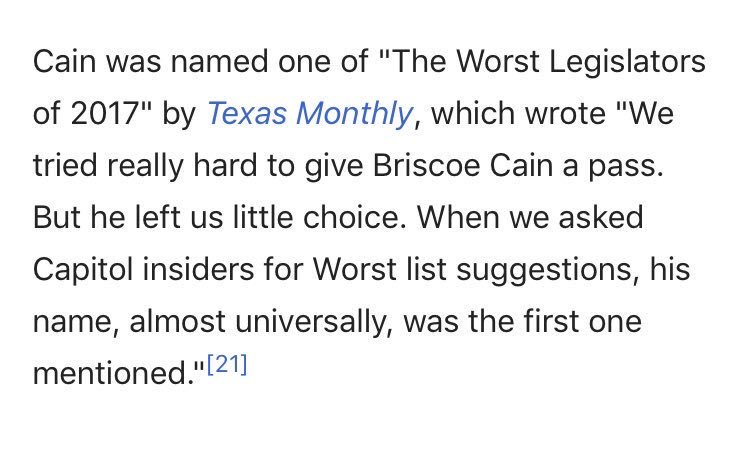 Minutes ago, @twitter took down this @briscoecain tweet about @BetoORourke. A @Twitter spokesperson said "it violates our rules for threats of violence." pic.twitter.com/N9APEGjNzY

— Lois Beckett (@loisbeckett) September 13, 2019