Our patience has been tested since 2016. 2020 can't happen soon enough.  At some moment even Trump may find impeachment necessary to protect his re-election effort. Federal deconfliction will happen. Constitution will out, complete with amendments.
Investigation still is working itself out as the public opinion continues to move.
This moment still is a process that has sequences, even if so much obstruction and chaos occurs every day, and even if Individual-1 is an unconfined managed risk to the nation.
A band of frustrated House Dems, cornered in their investigations by Trump, are privately discussing how they can get leadership to start an impeachment inquiry of Trump.

If WH continues the no-cooperation approach, some may start going public 2 push back https://t.co/PRlJZTgA6T

— Rachael Bade (@rachaelmbade) May 18, 2019
Danielle Allen has made a brilliant dissertation on the Common Good as our Single Purpose in a Democracy. This is well worth reading.
Opinion | Stop calling impeachment a political decision https://t.co/znhyALegKc

— richard e. schiff (@rich_schiff) May 16, 2019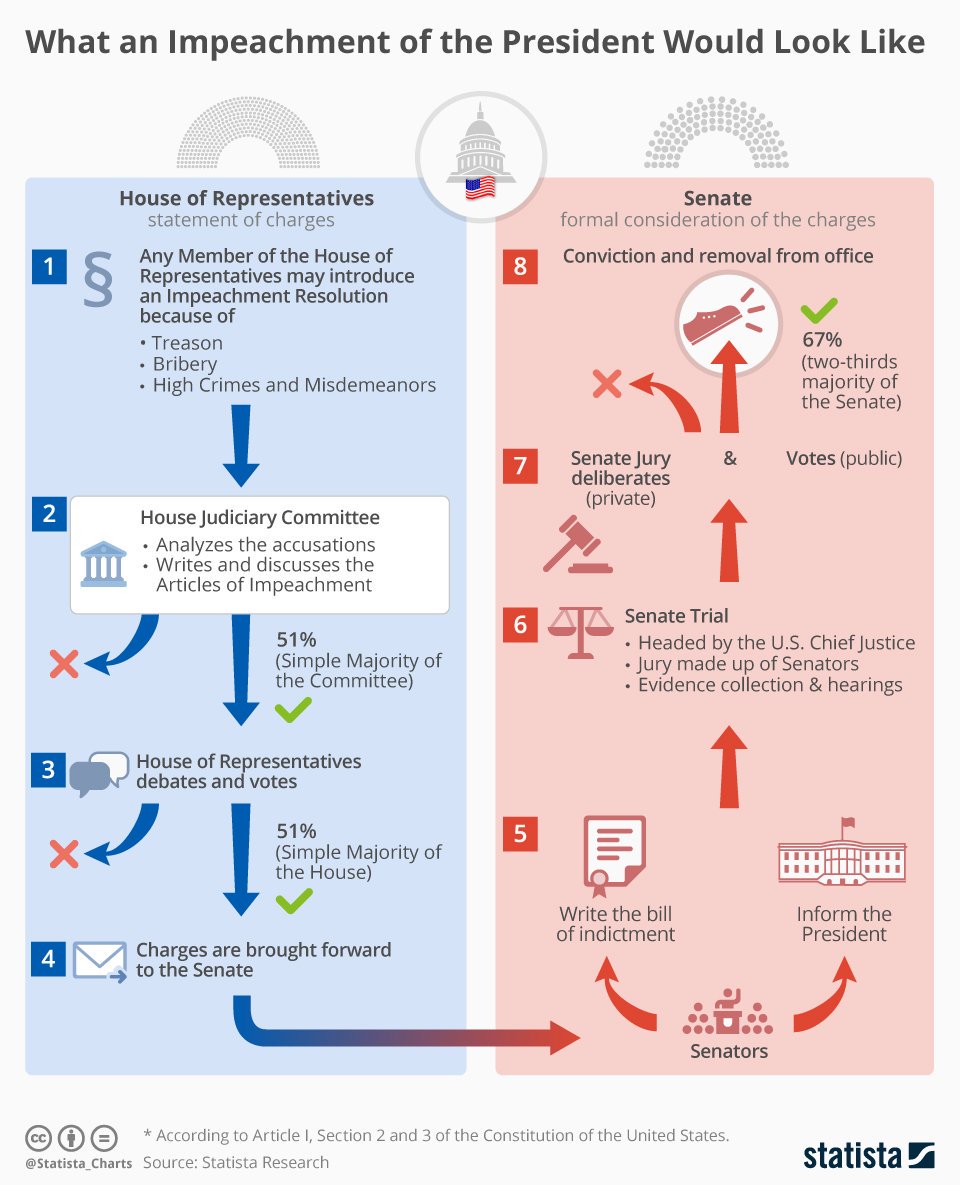 Start the Impeachment Process👇🏾 @SpeakerPelosi @TeamPelosi @RepJerryNadler @HouseJudiciary @RepRichardNeal @WaysMeansCmte @HouseDemocrats @HouseDemWomen @RepAdamSchiff @RepCummings @RepMaxineWaters @RepEliotEngel @RepSwalwell @tedlieu @AOC @IlhanMN @AyannaPressley @davidcicilline https://t.co/cdEoX2yrp5

— "Not Today!!" (@JazzieIntrovert) May 18, 2019
Speaker Nancy Pelosi: "I think the president every day gives grounds for impeachment in terms of obstruction of justice."