Monday at 1pm CT on C-Span will be the House Judiciary hearing on lessons from the Mueller report.
John Dean will testify as well as former US attorneys and legal experts. This repeats at 7:30pm Central Time on C-Span.
Tuesday is the vote to hold Barr and McGahn is contempt of Congress.
Remember it's not about that Watergate was identical as it is demonstrating the similar structure of defending the rule of law from abuse and obstruction.
Democrats are ripping a page out of the Watergate playbook as they look to shine a spotlight on the unsavory details about President Trump's conduct contained in special counsel Robert Mueller's report.

The House Judiciary Committee will grill John Dean, who served as White House counsel during Richard Nixon's administration and was intimately tied up in the Watergate controversy, during a public hearing on Monday.

Dean was intimately involved in the Watergate coverup, and delivered televised testimony before Congress following his ouster that helped contribute to President Richard Nixon's resignation. Dean also served four months in prison for his role in the coverup.

"Dean was an incredibly important part of the public, the congressional Watergate investigation," said Ken Hughes, an expert on Watergate and a research specialist at the University of Virginia's Miller Center. "He set the agenda for the rest of the congressional Watergate investigation."
Monday lays the tracks for obstruction of justice with a John Dean explanation of Watergate. Tuesday is when the Contempt of Congress hammer comes down. Meanwhile, we poke the unhinged 'resident. #SickResident #UnhingedBLOTUS pic.twitter.com/F3WPnLTOUO

— Jzikah (@jzikah) June 8, 2019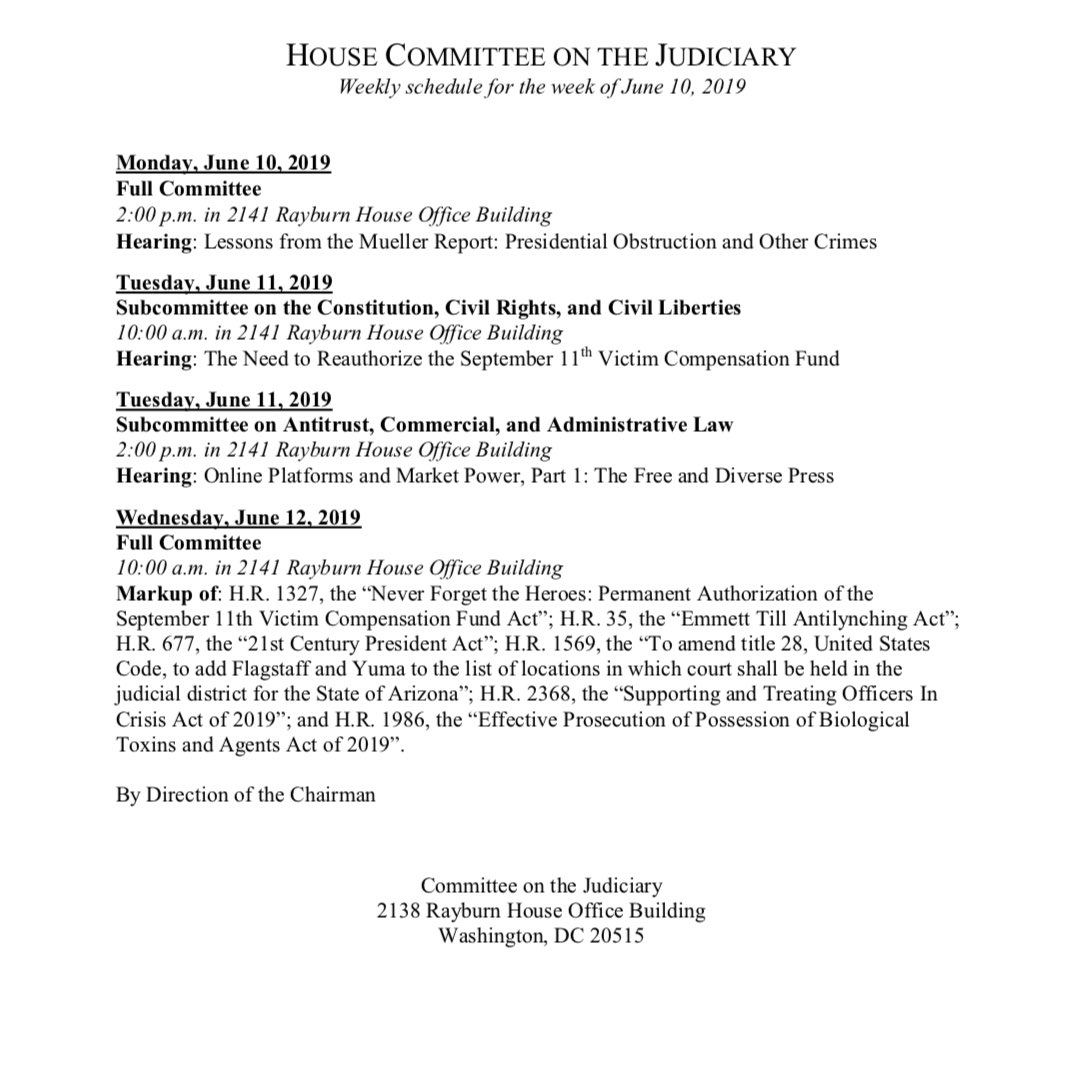 ---