So, House Republicans subpoenaed James Comey and Loretta Lynch in a last ditch effort to smear feces on the wall before the Dems take over…
Comey's lawyer has issued a statement that says it all: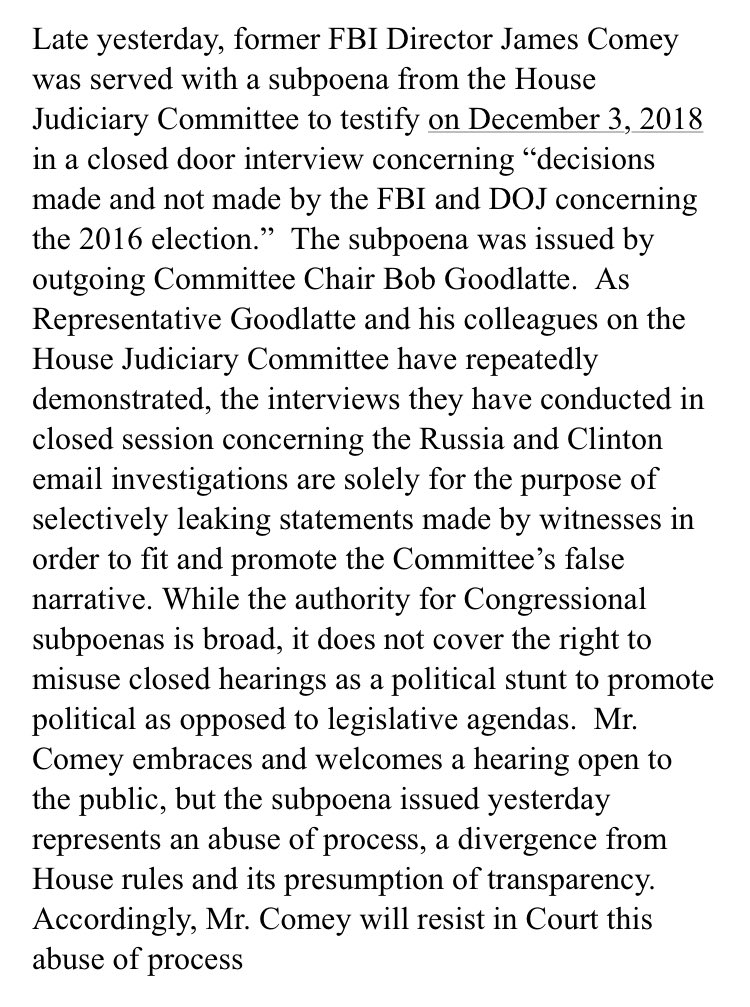 The full statement from Comey's lawyer David Kelley: pic.twitter.com/e4bMWeqwr7

— Kyle Cheney (@kyledcheney) November 22, 2018
Without a camera they'll have you incriminating your dog in the press.

— durrati (@durrati) November 22, 2018
This is a Creative Commons article. The original version of this article appeared here.