This is the primary reason why Individual-1 has spent several days making racist attacks on Baltimore and Elijah Cummings. It's not about Kushnerville in Maryland but Kushnerville in the Middle East. It goes back to Mike Flynn and discussing the removal of Russian sanctions in 2016.
Trump's Baltimore messaging is a deflection from the Mueller report on #TrumpRussia. His attacks emphasize a racist theme targeting his base because they really shouldn't think about the continuing stream of Trumpian profit-making shenanigans in the Middle East.
Remember the US Muslim ban is about countries where Trump doesn't hold property, and the ME "Marshall Plan" was a Flynn, Kushner, and Bannon scheme to involve Russian/Saudi financing for nuclear power plants.
A longtime Trump insider has been pushing a proposal to build dozens of nuclear power plants in Saudi Arabia while seeking to avoid restrictions on the transfer of U.S. nuclear technology and has at times stood to profit from the effort, according to an investigative report by the House Oversight Committee.
"Today's report reveals new and extensive evidence that corroborates Committee whistle-blowers and exposes how corporate and foreign interests are using their unique access to advocate for the transfer of U.S. nuclear technology to Saudi Arabia," said Rep. Elijah Cummings, the Maryland Democrat who chairs the committee.
The 50-page report, which relied on 60,000 documents and statements from whistle-blowers inside the administration, was made public Monday. It focuses on the actions of Thomas Barrack, a wealthy Los Angeles businessman who oversaw President Donald Trump's inaugural committee, as well as earlier efforts by retired Lt. Gen. Michael Flynn to push a Saudi nuclear energy plan. Investigators said they found evidence that "private parties with close ties to the President wield[ed] outsized influence over U.S. policy towards Saudi Arabia."
This may be the actual thing that made a frightened Trump go racist again.
(Reuters 2017)

"Donald Trump's election as president is a game changer because Trump's highest foreign policy priority is to stabilize U.S. relations with Russia which are now at a historical low-point," ACU's managing director, Alex Copson, wrote in a Nov. 16, 2016 email to potential business partners, eight days after the election.

White House officials did not immediately respond to an email seeking comment. ACU declined comment and also declined to make Copson available for an interview. Previously they told a congressional committee that they had not had any dealings with Flynn since May 2016, before Trump became the Republican Party's presidential candidate.

Flynn's lawyer, Robert Kelner, did not respond to a request for comment.

Flynn pleaded guilty on Friday to lying to the FBI about a discussion with the former Russian ambassador to Washington, Sergey Kislyak, in late December 2016 regarding sanctions.

The documents also show that ACU proposed ending Ukraine's opposition to lifting sanctions on Russia by giving a Ukrainian company a $45 billion contract to provide turbine generators for reactors to be built in Saudi Arabia and other Mideast nations.
On the night Donald Trump accepted the Republican nomination for president, he was introduced by his good friend Tom Barrack. A billionaire real estate investor in his own right, Barrack has been close to Trump since the 1980s.

Who is Tom Barrack? https://t.co/cv7ETT5CJb

— ABC News Politics (@ABCPolitics) July 29, 2019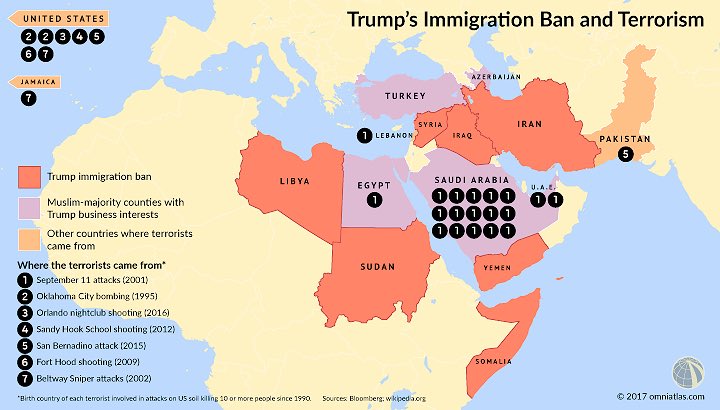 Also consider why Kushner, Flynn & Bannon are in many news articles re: "a multibillion-dollar deal to build nuclear reactors in Jordan and other Middle East nations."

The Marshall Plan "is like giving a country a nuclear weapons starter kit."https://t.co/v7zyKwv2lC

— Susie Sunshine ☕🌲🐕 (@Suzwarto) December 30, 2018
(April 2019)

But the effort to sell US nuclear power plants has also garnered some new players: companies involving ex-members of the armed forces. For about two years now, there have been reports of former national security advisor Michael Flynn playing an important role in trying to start nuclear exports to the Middle East, especially Saudi Arabia. More recently, a host of articles have uncovered the role of the newly established IP3 Corporation (derived from International Peace, Power, and Prosperity), a company dominated by a number of retired military officials. The extent of IP3's lobbying became apparent only after the House Oversight Committee report was published.

The influence trail is murky, and the various conflicts of interest within the Trump administration render the picture even murkier. One example is the case of Westinghouse and Jared Kushner, son in law of and senior advisor to President Donald Trump and a close friend of Saudi Crown Prince Mohammad bin Salman. Westinghouse is the largest nuclear reactor supplier in the United States, but, thanks to cost escalations in multiple projects involving its AP1000 nuclear reactor design, the company filed for bankruptcy protection in 2017. It was then purchased by the Canadian company Brookfield Business Partners. Brookfield Business Partners is a subsidiary of Brookfield Asset Management Inc., which reached a deal in August 2018 with the Kushner family's real estate company to lease a highly unprofitable building in New York. The Kushner company had purchased 666 Fifth Avenue in New York for $1.8 billion in 2007, just before the property markets collapsed. The company had been trying for years to offload this debt. Brookfield's deal might be just a coincidence, but the timing and the earlier foray into the nuclear business raise obvious conflict of interest questions.

Many reasons for the US interest in selling reactors to Saudi Arabia have been put forward. Some involve the economic health of the US nuclear industry. Some involve national security; it has been argued that Russia, China, or other countries will supply the Kingdom with reactors, if the United States does not, providing few or none of the proliferation controls that a US agreement might include. Still, the conflict of interest questions must be answered, before a true appraisal of US security interests in providing reactors to Saudi Arabia can be made.
at one point Trump called Rosenstein a "Baltimore Democrat"—not sure where that fits on the pecking order

— George Conway (@gtconway3d) April 30, 2019