Donald Trump is a damn fool and he is engaged in a horrifying feedback loop with Fox News. Matthew Gertz of Media Matters for America has been tracking Donald Trump's tweets and documenting the topics of Fox News at the same time. The obvious trend is troubling because Fox News is clearly manipulating Donald Trump. See this morning's tweets as an example and make sure you read until the end, where one Fox News personality turned to the camera to directly address Donald Trump, who then dutifully tweeted about it moments later, appearing to have changed his mind on his own national security program.  
And here's the moment when Andrew Napolitano turns to speak directly to Donald Trump. Watch this segment and then see how the easily duped Trump responded:
During the segment, after claiming that Trump's "woes began" with "surveillance of him," Andrew Napolitano literally turns to the camera and says, "Mr. President, this is not the way to go." pic.twitter.com/W8NrtDDP3I

— Matthew Gertz (@MattGertz) January 11, 2018
Napolitano was the one who amplified the false conspiracy theory that British intelligence were surveilling Donald Trump and his campaign, at the request of Barack Obama. That was a totally bogus allegation and Napolitano was suspended by Fox News, but that didn't stop Trump from using it as a talking point and that didn't stop Sean Spicer from standing at the White House podium and lying about it to the American people.
So how did Trump react to conspiracy nut job Napolitano speaking directly to him? It appears to have changed his mind about the FISA act Congress is set to vote on today.
"House votes on controversial FISA ACT today." This is the act that may have been used, with the help of the discredited and phony Dossier, to so badly surveil and abuse the Trump Campaign by the previous administration and others?

— Donald J. Trump (@realDonaldTrump) January 11, 2018
With a 30-second segment aimed directly at Donald Trump, a conspiracy-raging nut job on Fox News just changed Donald Trump's mind on a critcal matter of national security. This is dangerous and yet again, another crystal clear example that Donald Trump is unfit to serve. 
As this being published than Donald Trump followed up with another tweet. It appears someone broke into his bedroom and wrestled the phone away because he quickly backtracked, in a clearly un-Trump voice:
With that being said, I have personally directed the fix to the unmasking process since taking office and today's vote is about foreign surveillance of foreign bad guys on foreign land. We need it! Get smart!

— Donald J. Trump (@realDonaldTrump) January 11, 2018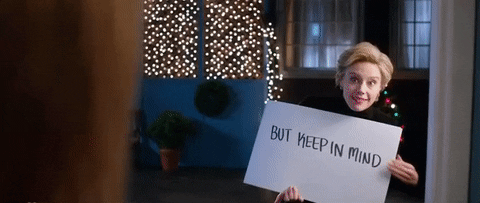 ---
Axios reporting that Trump's about-face tweets sent Republicans panicking:
President Trump caught Republican leadership by surprise on Thursday morning with his tweets on FISA renewal, according to five sources close to the situation.

Why it matters: Sources in GOP leadership were horrified by a tweet they consider wildly irresponsible given the national security stakes. Per a source close to Republican leaders: "I have decided that the only way to stay sane in Trump's Washington is to ignore everything he says."
And they want to know who influenced Trump:
Top Hill sources are trying to figure out who "got to" Trump to influence him to write the first tweet.

Where the suspicion is focused:

Some high-profile Freedom Caucus members

 

are vehemently opposed to this legislation.  One member who is known to talk to Trump privately — Mark Meadows — told Axios he "did not encourage POTUS on anything related to 702."
Sen. Rand Paul told MSNBC on Thursday

 

that he spoke with Trump on Wednesday.

Paul to MSNBC:

 

"What I'm not ok with is millions of Americans are collected into this data system, and maybe rogue people at the FBI or at Justice Department could look at this database without a judge's warrant… You can be for the program, and for the program with reforms."
Perhaps it was a dangerous combo of influencers: Rand Paul and Fox News.
This is a Creative Commons article. The original version of this article appeared here.