Kushner, Bannon and Flynn secretly promoted a US-Russian Saudi-financed program to build nuclear reactors in the Arab world. "According to Alexandra Bell of the Center for Arms Control and Non-Proliferation, giving a country nuclear power '…is like giving a country a nuclear weapons starter kit.'"
…and beaks were getting wet by personal profit deals made to overlap their government service.
Information has been released by the House Foreign Affairs and Oversight Committee that Michael Flynn, former Trump appointed National Security Adviser, is confirmed to have attended a meeting between the United States, Russia, and Saudi Arabia regarding building nuclear reactors in the Middle East. 
The meeting took place in 2015 when Flynn was working on behalf of U.S. owned oil companies. Flynn failed to disclose this meeting on his application for security clearance after being appointed National Security Adviser – as well as the $25,000 he received for attending the meeting.
[…]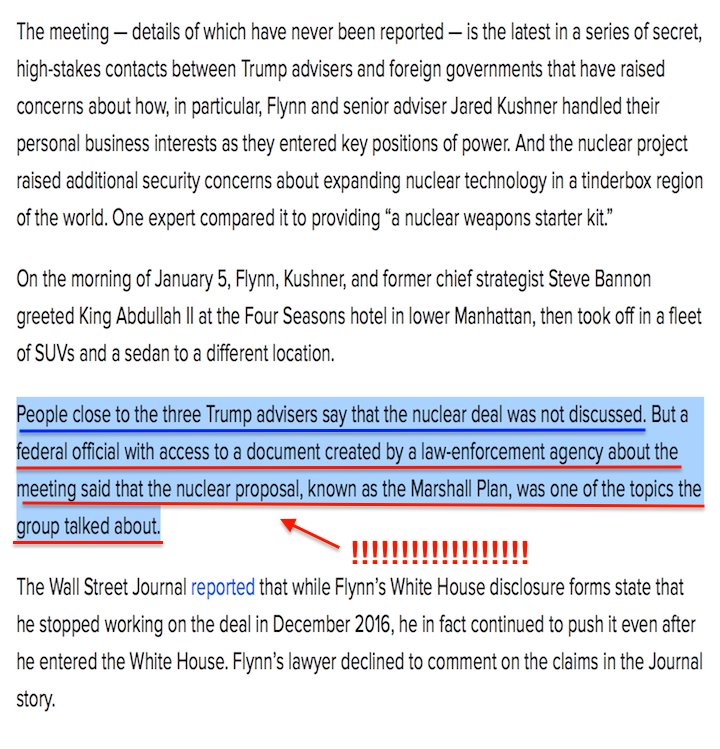 This is a Creative Commons article. The original version of this article appeared here.