We know that he's paying attention to SNL and the criticisms of his emergency declaration by its explicit omission.
Yet he makes another attack on the media with more lies while he gets ready for the omelette bar. Today is Golf Day 170 of the Trump regime on Day Three of the National Emergency.
Date: February 17, 2019 at 9:13:09 AM EST
Subject: Travel pool 2- golf club

After uneventful ride, motorcade arrived at the Trump International Golf Club at 9:12 am.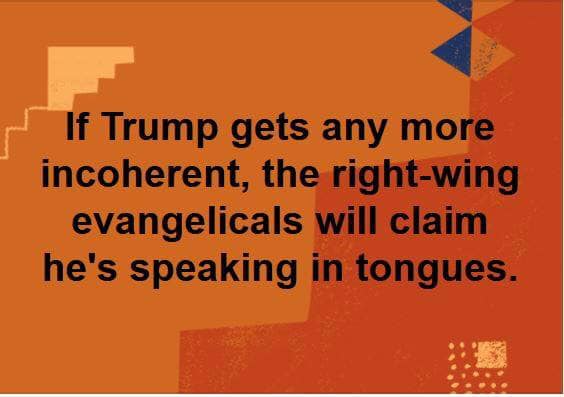 — Jim Roberts (@nycjim) February 17, 2019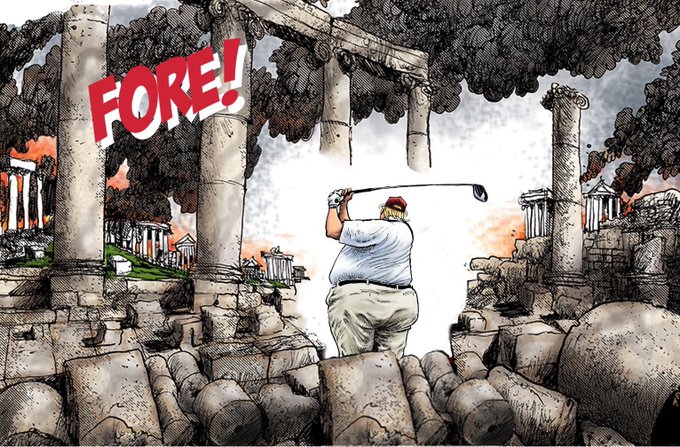 Want to see what Obstruction looks like? pic.twitter.com/6gRH2kUqQL

— ♻️???????? Christopher Zullo (@ChrisJZullo) February 17, 2019
You are such Fake News. Rasmussen reports is a right wing rag. Gallup polling has you at -22. Stop lying to the American people and do your job representing us all, not just throwing red meat to your base

— ♻️???????? Christopher Zullo (@ChrisJZullo) February 17, 2019
This must be one of the clips on Saturday Night Live that is making Trump so upset like a petulant dictator. It's about his fake national emergency declaration and Trump is literally at Mar-a-Lago probably tweeting on the toilet before another day of golf. pic.twitter.com/RNLDVaKjxJ

— Uwe Gemeinhardt (@UweGemeinhardt) February 17, 2019
2 years ago today, Trump called the media the enemy of the people for the 1st time

Since then, CNN received bombs from a Trump supporter, GOP Rep Gianforte body slammed @Bencjacobs (was applauded by Trump), & a BBC cameraman was assaulted at Trump's rally https://t.co/qdE4I94Re5

— Rantt Media (@RanttMedia) February 17, 2019
Yesterday's important meeting at the omelette bar: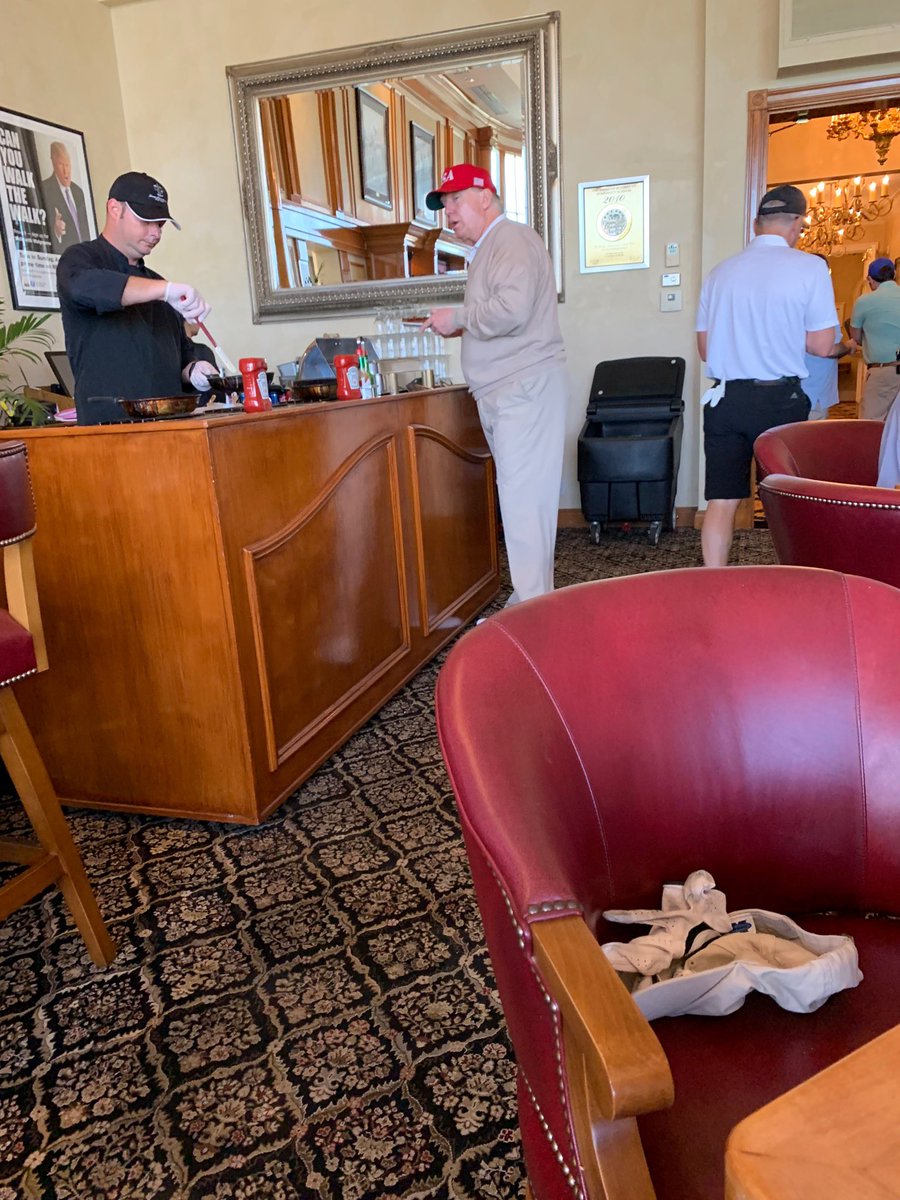 Don Cheadle wore a Soviet Union hockey jersey with "Trump" and "45" on the back at the end of SNL after hosting. Shade level: Masterful pic.twitter.com/hrDjPRulXy

— Adam Best (@adamcbest) February 17, 2019