Individual-1 returns to his usual huckster rhetoric by appealing to his base, continuing his ignorance about climate versus weather, and spinning his non-starter offer while keeping the federal hostages locked out.
Be careful and try staying in your house. Large parts of the Country are suffering from tremendous amounts of snow and near record setting cold. Amazing how big this system is. Wouldn't be bad to have a little of that good old fashioned Global Warming right now!

— Donald J. Trump (@realDonaldTrump) January 20, 2019
Such a respectful negotiator… appealing mainly to the Trump-bots and parroting Fox News coverage.
Nancy Pelosi has behaved so irrationally & has gone so far to the left that she has now officially become a Radical Democrat. She is so petrified of the "lefties" in her party that she has lost control…And by the way, clean up the streets in San Francisco, they are disgusting!

— Donald J. Trump (@realDonaldTrump) January 20, 2019
In Trump-world, contracts are meant to be broken or litigated, depending on the quality of your legal "fixers", and we know how that's gone with Michael Cohen. SOTU is a bigger hostage now for 45*, and any alternate stunts will be doomed to ignominy.
Nancy, I am still thinking about the State of the Union speech, there are so many options – including doing it as per your written offer (made during the Shutdown, security is no problem), and my written acceptance. While a contract is a contract, I'll get back to you soon!

— Donald J. Trump (@realDonaldTrump) January 20, 2019
So anyway president deals had a 'negotiation' between himself, his two most toadying allies and nobody else and for some reason it didn't turn out well.

— Hunter (@HunterDK) January 20, 2019
CALM DOWN AND ENJOY THE RIDE 2018

– lost 10 cabinet members
– lost 65 executive staff
– 18% increase in US trade deficit
– Since Feb 1st DOW down 3,000
($3 trillion in value)
– exploded deficit to $779 billion
– 44 campaign rallies
– 67 golf club visits
– lost 40 house seats

— ♻️???????? Christopher Zullo (@ChrisJZullo) January 20, 2019
Speaking of 2020, that poll you quoted in another tweet showing 50% of hispanics supporting you, it also shows that almost half of Republicans do not want you as their nominee in 2020 (Page 33). Even they are starting to see what a loser you are. pic.twitter.com/N10jsxXcRI

— Colleen Shannon (@C_A_Shannon) January 20, 2019
1—Dems already rejected my offer
2—We're not offering amnesty
3—Maybe we'll offer amnesty later
4—Or maybe I'll start deporting people
5—Pelosi will never deal
6—Pelosi's city is disgusting
7—Let's keep talking, Nancy?
8—Hispanics love me!
9—We're already building the wall anyway

— Nate Silver (@NateSilver538) January 20, 2019
Oh my god. He's thinking of The Alamo!!!
Either he has dementia or he's incredibly stupid. https://t.co/cpgVuxD8y6

— Ken Olin (@kenolin1) January 19, 2019
#QAnon believers are giddy at the #Shutdown lasting 30 days, since they think it gives Trump legal cover to purge nearly a million furloughed employees. Naturally, OMB has already issued guidance discrediting this. Womp womp. pic.twitter.com/a0xFGt8kgk

— Mike Rothschild (@rothschildmd) January 20, 2019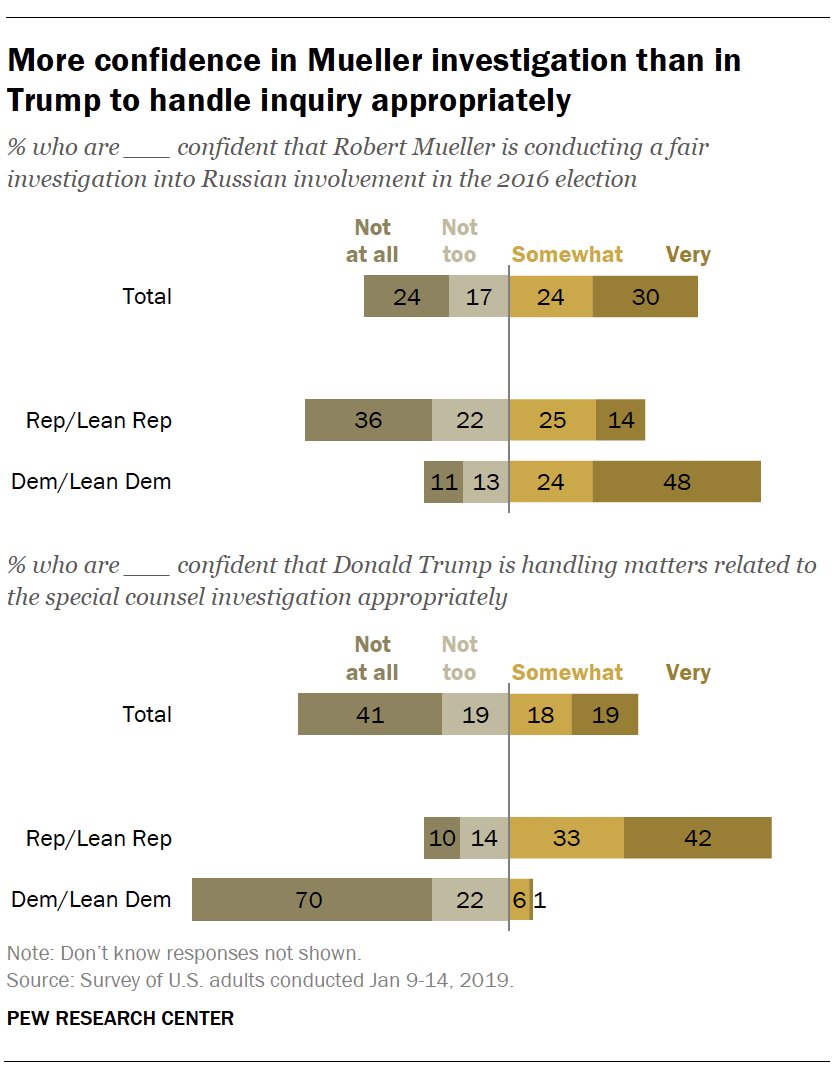 Dear Twitter Friends,
I put together a website with information on the Mueller probe. The main page is a summary of the docs filed so far in the Mueller probe, with links. https://t.co/WMRFPkYplD
I updated the "Crimes and Theories of Liabilities" page with the new quid pro quo…

— Teri Kanefield (@Teri_Kanefield) May 15, 2018