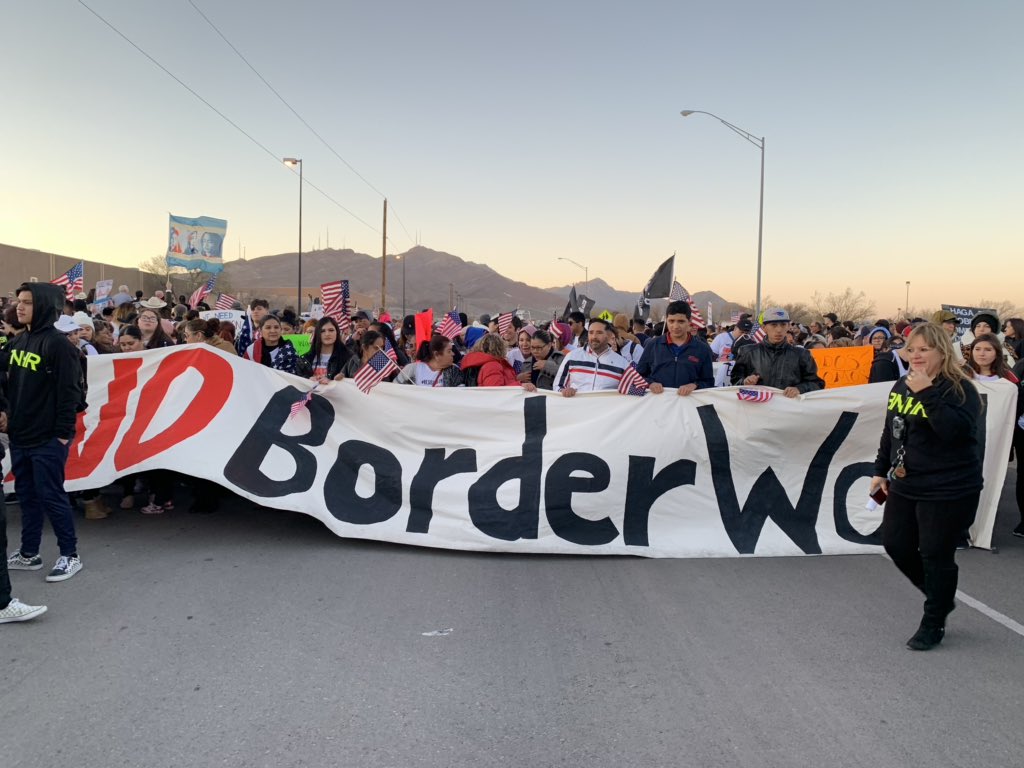 There will be a counter-rally starting at 7pm ET that is located one mile away from the Trump venue. It is meant to be a contrast to the Trump rally (9pm ET).
Beto O'Rourke will be speaking at the same time as Individual-1.
Former El Paso Congressman Beto O'Rourke is holding a competing rally with President Trump's in El Paso, Texas Monday night as the rumored 2020 contender is expected to lead thousands in a "March for Truth." O'Rourke will organize just before Mr. Trump takes the stage at his own rally in support of his long-promised border wall.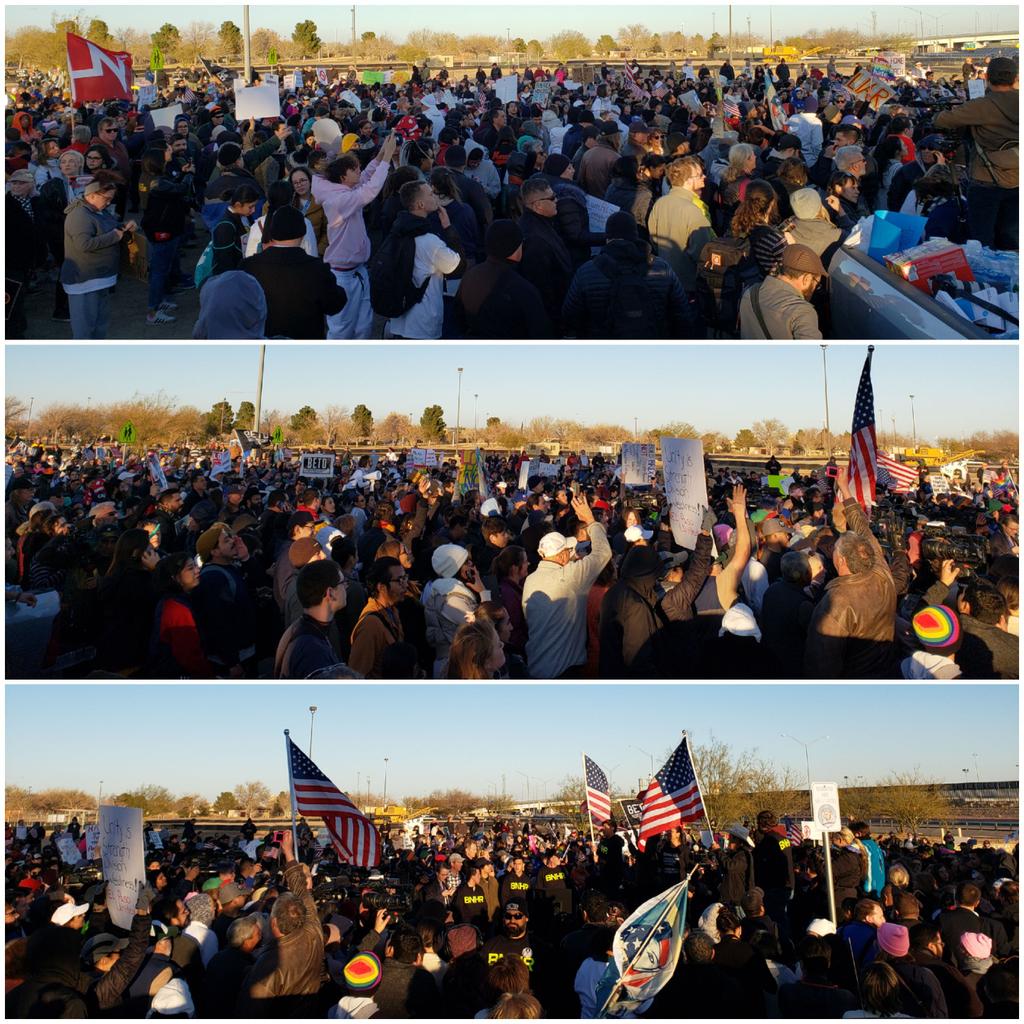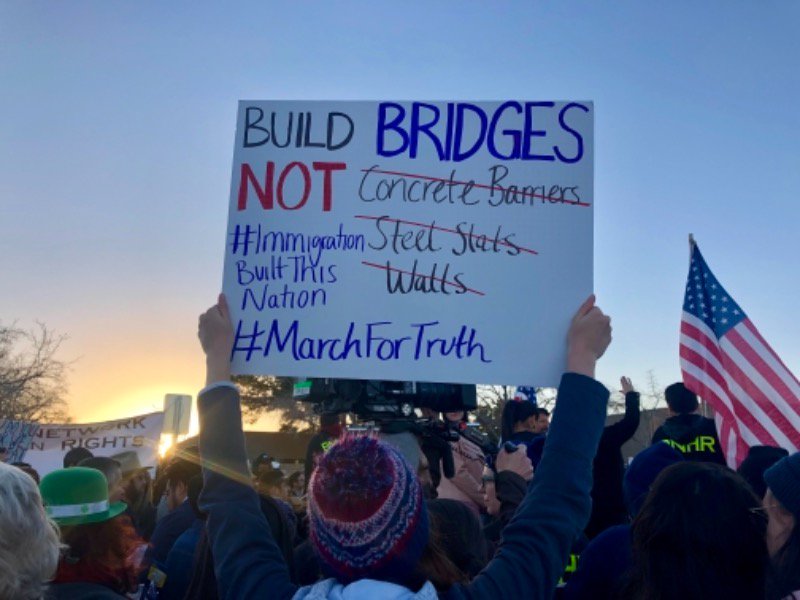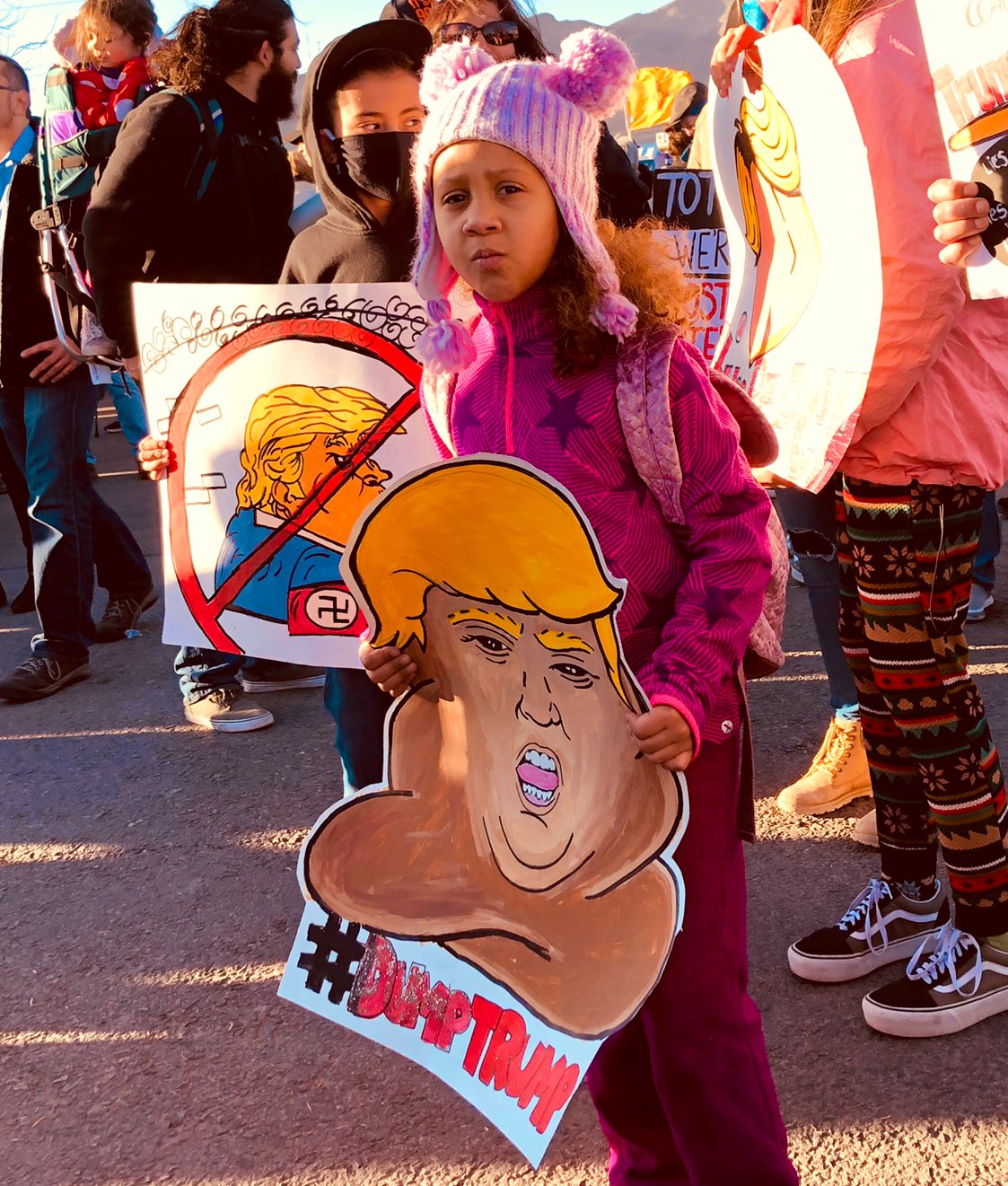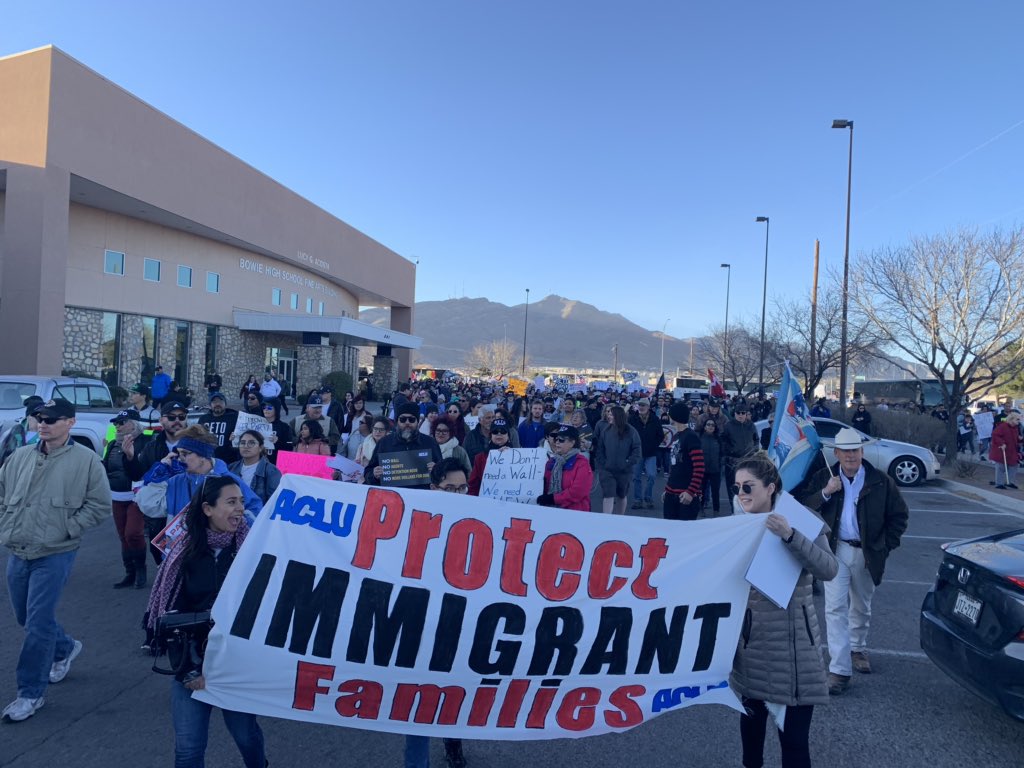 Folks, stop claiming Dems are pushing this cap on detention beds "at the last minute."

That's what Trump says. But it's a straight up lie.

I can PROVE this. Demand for a cap is in the document that Dems put forward on Jan 31, at start of conference:https://t.co/at1GgAc5cL pic.twitter.com/gw2UattUJQ

— Greg Sargent (@ThePlumLineGS) February 11, 2019
Troll-bots claim "thousands" wait in line for an arena with 6,500 capacity.
President Trump is paying attention to Beto O'Rourke's dueling rally planned in El Paso tonight. "We have a line that's very long already," Trump said, adding, "You've seen what's going on. I understand our competitor's got a line too, but it's a tiny little line."

— Kaitlan Collins (@kaitlancollins) February 11, 2019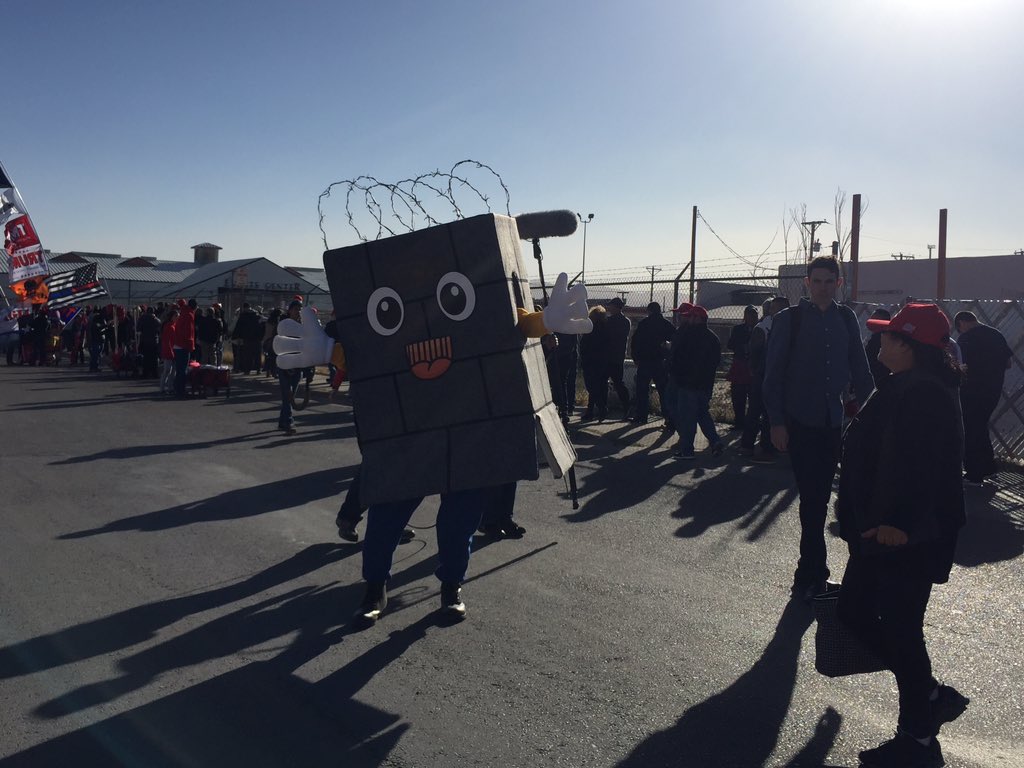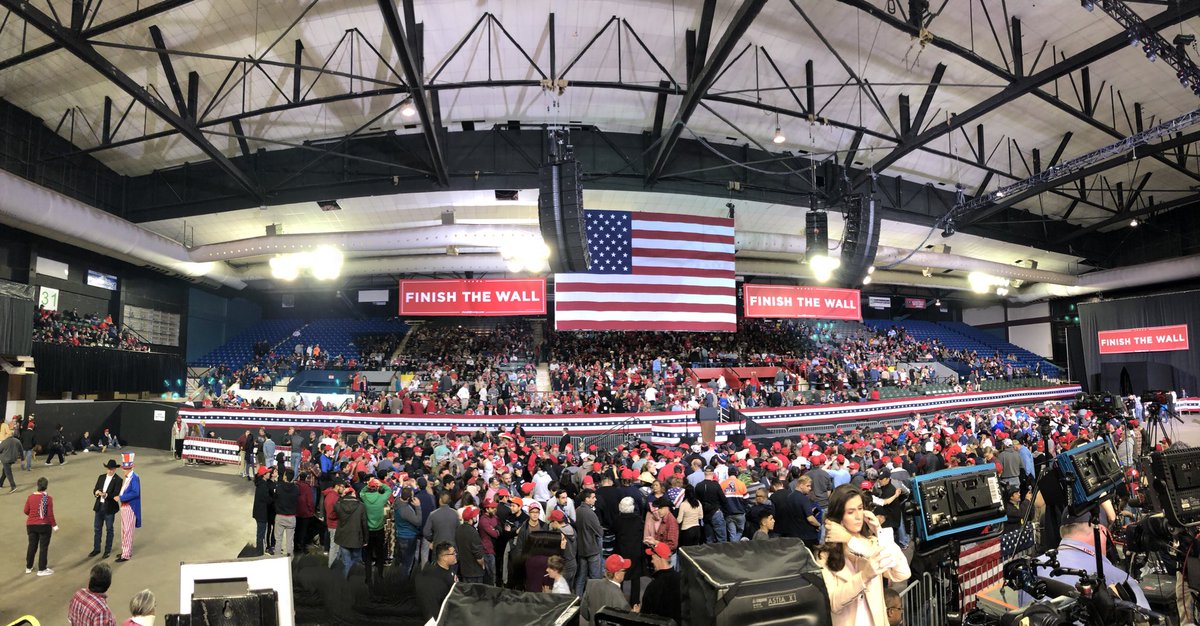 Tonight, the "president" will try and paint a picture of #ElPaso that simply isn't true! Here's the truth about our nation's safest border community: https://t.co/Ahrs4cFn3m #MarchForTruth #Beto2020

— MDforBeto (@MDforBeto) February 11, 2019
@StephMillerShow @frangeladuo @realDonaldTrump @KenPaxtonTX Apparently #Trump got his #ElPaso lie from Paxton and ran with it, culminating in a rally to repeat the lie, refuted only by the facts. Meanwhile, we haggle with #Republicans over the cost of the #Wall. Fuck the #Wall. pic.twitter.com/OP4TVHJ3L4

— Kevin Meehan (@topschtick) February 11, 2019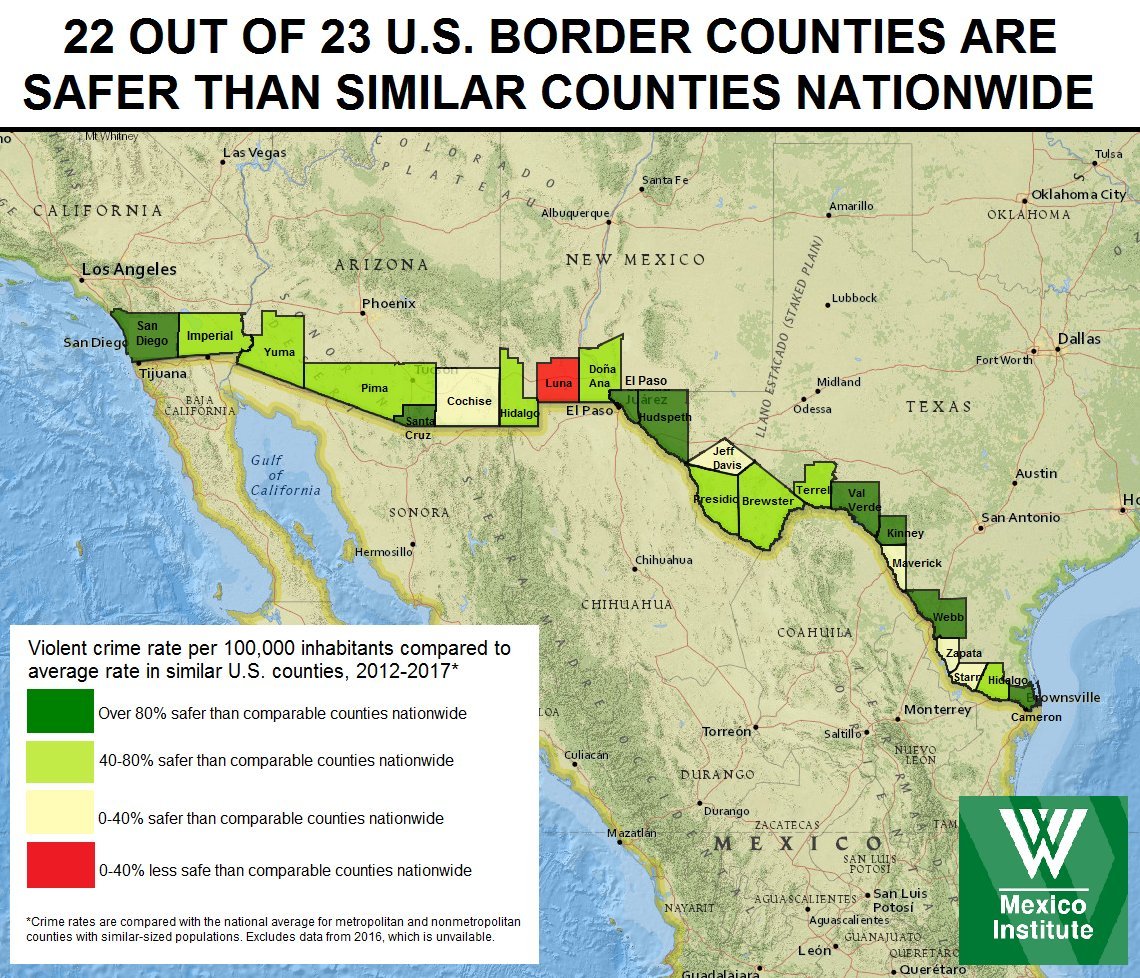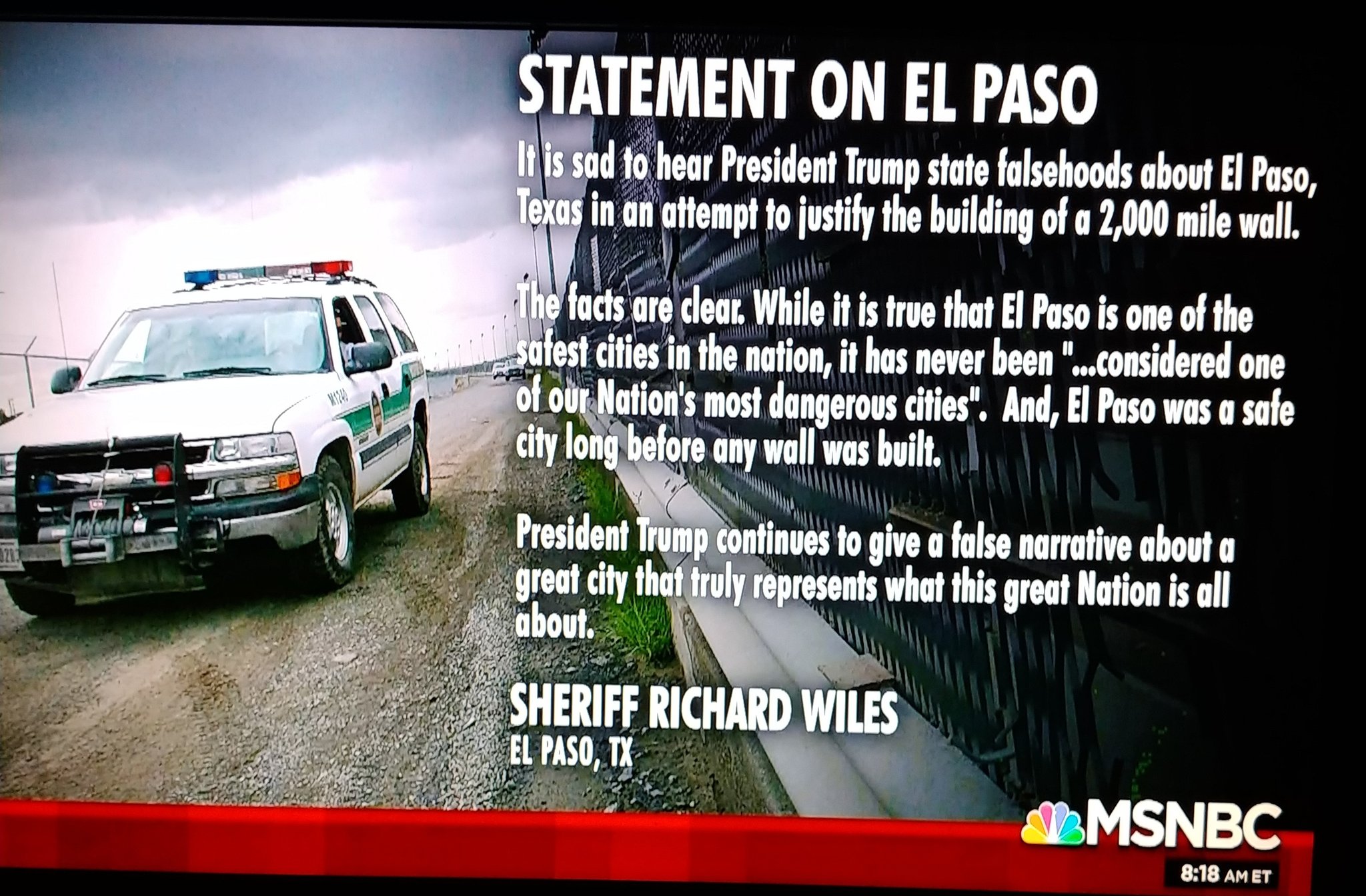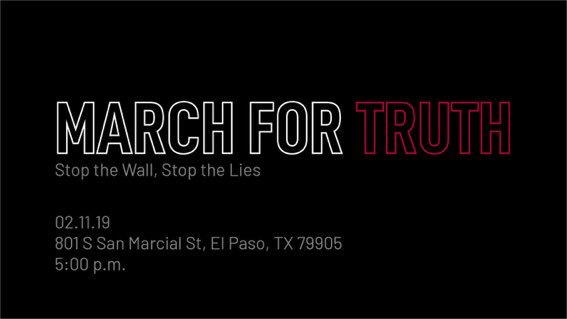 Whenever Trump feels especially threatened and cornered by Mueller, or by recent revelations about Trump's criminal activity with respect to recruiting, hiring and exploiting immigrant workers, Trump does what he always does: deny, distract, divide, attack…and most of all, lie. https://t.co/tIdcWskrOB

— Douglas Rivlin (@douglasrivlin) February 11, 2019
Follow us for live updates and commentary as we #MarchForTruth with our border community. The truth is: we are safe, we have been safe, well before walls and agents occupied our borderlands. #ElPaso #NoBorderWall #BorderRights pic.twitter.com/1v27iWYxly

— ACLU Border Rights Center (@ACLU_BRC) February 11, 2019
Dear @realDonaldTrump: FYI the Republican Member of Congress who represents El Paso opposes your Wall.

Awkward!

Also, are you going to mention the shrinking tax refunds many people are getting as a result of the #GOP tax scam? https://t.co/KpBxwJFsxI

— Ted Lieu (@tedlieu) February 11, 2019
El Paso County passes a resolution saying it is "disillusioned by President Trump's lies regarding the border and our community," citing past false statements and the likelihood of new ones at rally tonight. pic.twitter.com/cjtXEkyTOS

— Garrett Haake (@GarrettHaake) February 11, 2019