Imagine how 45*'s head might explode if Stacey Abrams' SOTU response got higher ratings.
My proposal for the week ahead:

Don't watch the State of the Union.

We know he wants ratings.
We know he will attempt to reset the narrative and two days later it won't have mattered at all.
Don't feed the trolls.
Don't engage the inflammatory content.
Deny him the news cycle.

— Molly McKew (@MollyMcKew) February 3, 2019
There will be the inevitable recordings and transcript available, so why bother watching it in real time.
The best way to bridge old divisions, heal old wounds, and forge new solutions is to elect a new president. Trump's playbook is to divide us, and no speech can change that. https://t.co/JF3F6c0zs2

— Renato Mariotti (@renato_mariotti) February 1, 2019
Even though we don't know the exact length of the SOTU, chances are there'll be folks on Twitter and elsewhere letting us know when the Stacey Abrams response starts. Assuming the Toronto Star's Daniel Dale will follow the SOTU to fact-check the idiocy on Twitter, that would be my go-to guide.
I won't be washing my hair or watching the SOTU. I'll be following @ddale8 so I know when it's over so that I don't miss @staceyabrams. She's going to be great!

— Lenli (@Lenli51) February 3, 2019
"We have a commander-in-chief who has never failed to signal his xenophobia, his racism, his bigotry and his hatred," says @staceyabrams. "That will absolutely filter down to the youngest and most impressionable members of our communities." https://t.co/Hy3babLwkm

— Democracy Now! (@democracynow) February 2, 2019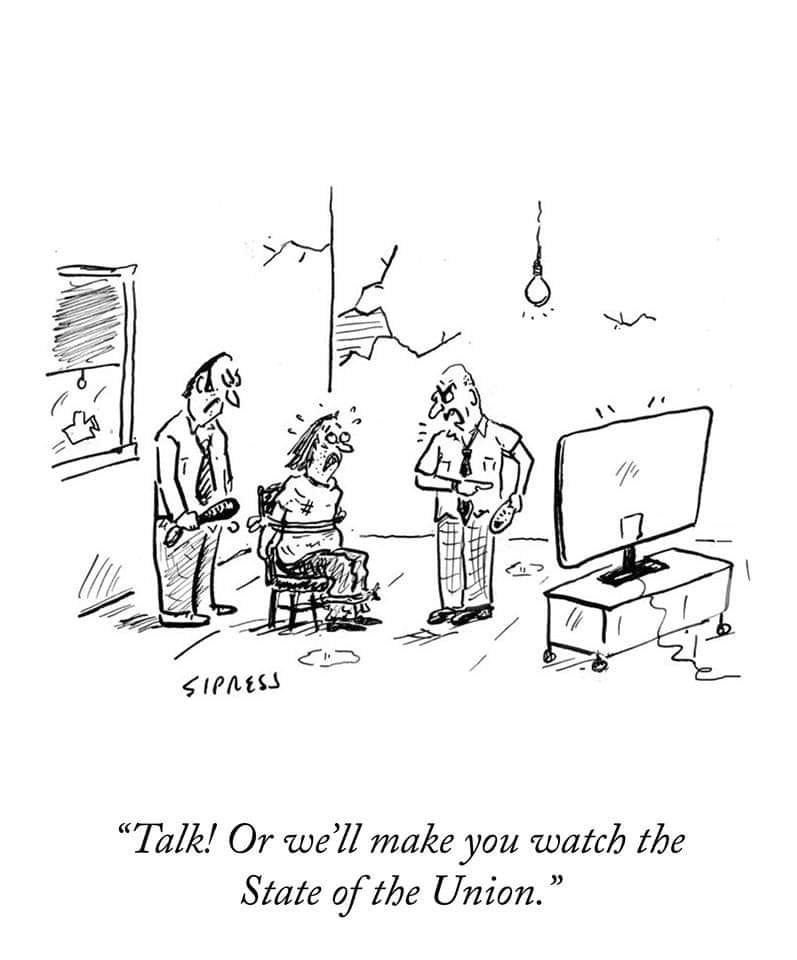 NO, IT WON'T. #DontWatchTrump #BoycottSOTU https://t.co/nDhUhQS1To

— HK2K16 (@HK2K16_) February 3, 2019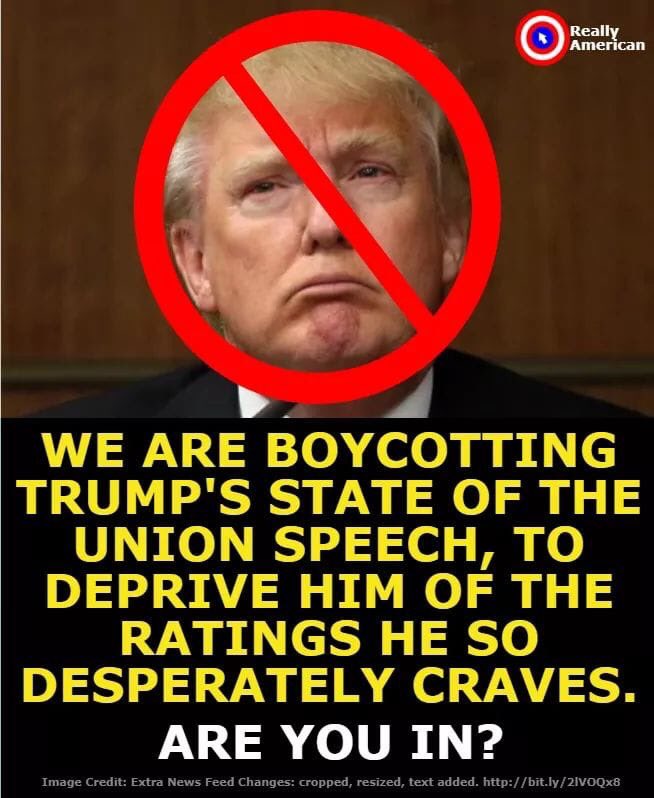 At least two Georgia Democrats are planning to skip Trump's State of the Union address.

Rep. John Lewis said he plans to continue his boycott of Trump's speeches. Rep. Hank Johnson said he's also likely to skip out on the speech. https://t.co/fF8vARU7mo

— Kyle Griffin (@kylegriffin1) February 1, 2019