Bobblehead, urine bubbler.
"I felt like this week was a particularly disturbing one in the ongoing s**t show that is the 45th presidency, so it seemed like a good time to find a new, funny way to express the disgust that so many of us feel," (Gothamist)
Miniature busts of President Trump have been popping up on the streets of New York City over the past week, with each statuette bearing a sign that invites citizens to allow their dogs to urinate on the President's likeness, according to Vice.
Trump 'Pee On Me' Statuette Spotted On Brooklyn Sidewalks https://t.co/AWwHijMey9 pic.twitter.com/XIKrYTnUwD

— Gothamist (@Gothamist) October 9, 2018
The bronze colored mini-Trump sightings date back to Friday evening, October 5. It was then that residents of the Park Slope neighborhood in Brooklyn took notice of what was the first such installation of record, near the intersection of Union and 7th. The model bore an uncanny resemblance to a younger real estate titan Donald Trump, circa 1980's and sat attached to a square base made of synthetic grass. Beneath the little Trump statue was a yellow plaque with the words "PEE ON ME" inscribed.
In addition to the statue and the plaque and the grass, there was an application of a dog potty training scent, but only the pooches that got a chance to sniff around the installation knew that until a reporter with the Gothamist was able to get in touch with the individual responsible for setting it out in public. Thanks to artist Phil Gable including the name of his brand content studio, Porcupine Armadillo, in the inscription, he was accessible to the press.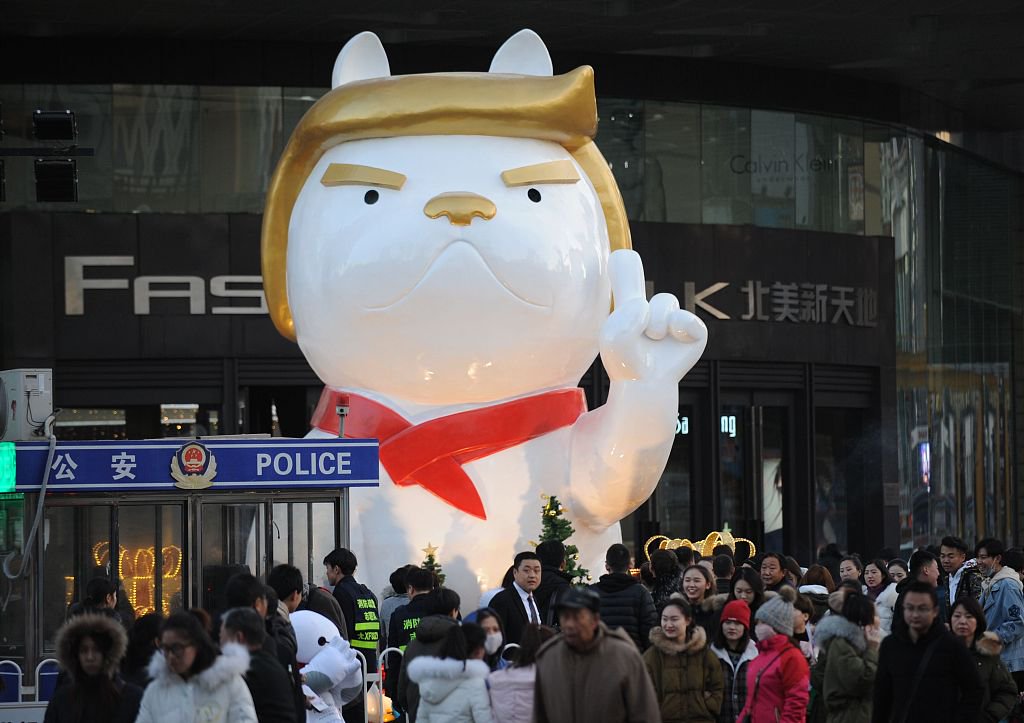 This is a Creative Commons article. The original version of this article appeared here.