All dressed up and nowhere to go for his three-inch putts. First tweets reveal that Trump couldn't figure out whether it was too hot (89 degrees in Sterling VA) to play golf so he decided to stay in and tweet an attack on organized labor, because Trump suddenly saw Richard Trumpka on Fox News.
*Date:* September 3, 2018 at 11:01:01 EDT
*Subject:* *Pool report 3 – travel photo lid *

At 10:58 we had a travel photo lid called.
Guess its too hot to play golf and other guesses as to what happened are emanating from the Brady Room.
And with that, were off to bbqs – happy Labor Day all!

 *Date:* September 3, 2018 at 10:52:24 EDT
*Subject:* *Pool report 2 – unloaded – not rolling *

No details on whats up, but POTUS is back in residence, pool now unloaded from vans and the traveling Secret Service detail is unloading their gear.
Enjoy your day, one smiling female Secret Service agent told the pool as we strolled past.
No details from the WH on the plan for the rest of the holiday on this swampy, 85 degree morning.
Were back in the Brady Room awaiting details.

*Date:* September 3, 2018 at 10:46:29 EDT
*Subject:**Pool report 1 – holding *

Sticky holiday morning at 1600 with humidity hovering around 85%. No word on where were off to or whether POTUS intends to heed his own am Twitter command to Celebrate Labor Day! But theres a Virginia State Police squad car in the caravan, and most Secret Service agents are donning khakis and polos.

POTUS came out at 10:40 and chatted briefly outside his car rocking a red polo shirt, dark pants and a white #MAGA hat. Then he went back inside the residence at 10:42. Pool is holding in vans.
So Trump retreats to the residence, where 45 minutes later he gets mad at seeing Richard Trumpka on Fox News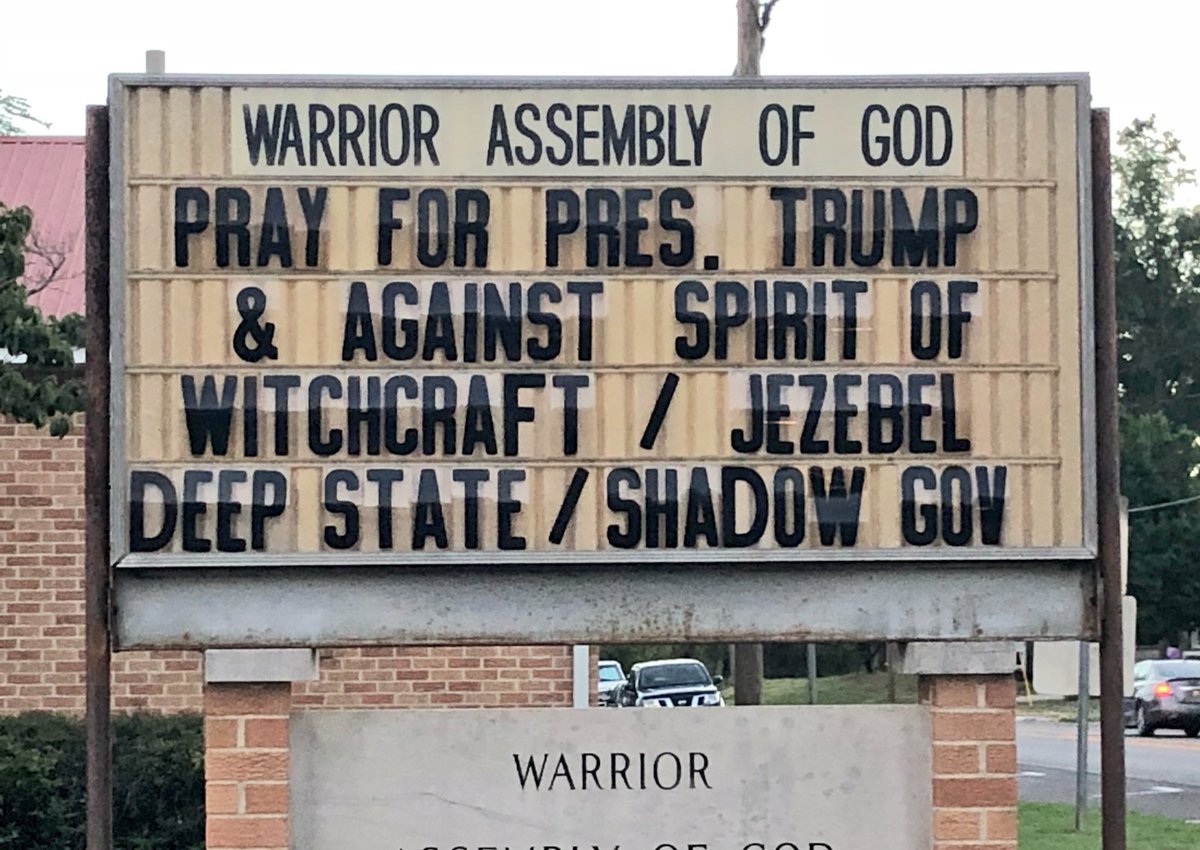 Lacking a golf game, Trump decides to speculate how much he's above the law….
Trump continues to whine about his AG….
Max Boot, a writer for the Washington Post, addressed this question in a recent article: "Trump is now an illegitimate president whose election is tainted by fraud," he wrote. Illegitimate. That word caught my eye, in part because presidents rely upon legitimacy to enact their agenda. Without it, their power can quickly erode.
"Legitimacy" can sound like a vague concept, but it has some clear definitions as far the presidency is concerned. Political scientist Ian Hurd defined it as "the belief that a rule, institution, or leader has the right to govern." So will last Tuesday's news undercut Trump's democratic authority? Change everything? Reveal new vulnerabilities in the administration's right to hold power? Not so fast. Legitimacy is complicated and takes many forms.
…The Constitution doesn't provide a do-over option where elections are concerned. That, plus the narrative weight of even a narrow win, makes the bar for questioning a president's electoral legitimacy very high.
Instead, Trump's most persistent source of legitimacy problems comes from the way he has governed, not how he got into office. At the same time, it's not obvious that legitimacy can be separated from partisanship or attitudes toward policy, which doesn't leave much hope for a shared set of standards or democratic values that cross party lines.
Petulance is not a dinner party or a governance strategy.
When you treat a funeral as if its an high end restaurant. https://t.co/lP3NrQaNII

— Ragnarok Lobster (@eclecticbrotha) September 3, 2018
Political figures feature prominently in this year's lineup, which includes Stephen K. Bannon, President Trump's former chief strategist, who will be interviewed by the magazine's editor, David Remnick, a frequent critic of the administration.
"I have every intention of asking him difficult questions and engaging in a serious and even combative conversation," Mr. Remnick said in a phone interview.
"The audience itself, by its presence, puts a certain pressure on a conversation that an interview alone doesn't do," he added. "You can't jump on and off the record."
Because no one can as random as comparing being on a stage to being in front of the FBI.
"His motives for lying to the FBI were wrongheaded indeed but far from the sinister spin the Government suggests," defense lawyers Tom Breen, Todd Pugh and Robert Stanley wrote. "Caught off-guard by an impromptu interrogation, Mr. Papadopoulos misled investigators to save his professional aspirations and preserve a perhaps misguided loyalty to his master. … While his offense was grave, Mr. Papadopoulos did not intend to derail the federal investigation."
Papadopoulos appears to have been the first person in Trump circles alerted to the fact that the Russians had access to emails that could be damaging to Democratic nominee Hillary Clinton's presidential campaign. At a sealed court hearing in July, the junior energy policy analyst pleaded guilty to a false-statement charge, admitting that he initially lied to the FBI about various matters, including when he was first informed about the so-called "dirt" on Clinton.
.@AdamDavidson joins Dorothy Wickenden to discuss what Manafort's and Cohen's legal troubles tell us about Trump's history of corrupt business deals, and how to anticipate the disclosures to come. https://t.co/9JbR8BAZgz

— The New Yorker (@NewYorker) September 3, 2018
This is a great movie that Russia does NOT want Americans to see. Don't let them keep making decisions for us. https://t.co/wuMJHHxRSt

— Asha Rangappa (@AshaRangappa_) September 3, 2018
https://twitter.com/trumptweettrac/status/1036645010924625921 https://twitter.com/MoscowTimes/status/1036548432247369730
This is a Creative Commons article. The original version of this article appeared here.