Jason Kessler is now giving his speech, which he began by admitting his rally is a flop pic.twitter.com/lL0p41Wj5U

— Caleb Ecarma (@calebecarma) August 12, 2018
The Unite the Right (2) protesters seem to be outnumbered by counter-protesters, and the cops are keeping them separated. A slingshot smoke bomb got onto the WH lawn. Arrests have been made related to the weapons prohibition.
It was still smart considering the numbers for the cops to give the RW protesters their own Metro car for the trip to the Foggy Bottom station.
Russia Today seems to have the only live stream available on YouTube, whereas this is the CBS live stream
LIVE VIDEO: Unite the Right 2 rally in DC draws counter-protesters to speak out against hate

Watch live coverage of the Unite the Right rally and counter protestors in Washington, DC marking one year from the deadly rally in Charlottesville, Virginia.
Newsweek has a feed linking the above and the Fox local news feed
The white nationalists' protest is expected to last until 7:30 p.m. (ET) Sunday. Members have been arriving in the city later this afternoon, making their way to Lafayette Square park but the gathering is sparse — with the AP reporting that "a contingent of about 30 white nationalists" marched down a Washington street toward the White House "surrounded by a protective bubble of police officers and vehicles" while counter-protesters taunted and shouted at them.

The Washington, D.C. protest and counter-protest also comes one day after tensions flared in Charlottesville and on the University of Virginia campus on the one year anniversary of the deadly Charlottesville protest. The Associated Press Press is reporting that the number of counter-protesters is "expected to dwarf" white nationalists protesters.
"Behind the police there is a small number, maybe a dozen, maybe 20 of the white supremacist ralliers. Many of them are wearing masks or wearing helmets disguising their faces carrying American flags," @krisvancleave reports as #UniteTheRight2 protesters march to Lafayette Park. pic.twitter.com/G62SDVFOQ1

— CBS News (@CBSNews) August 12, 2018
Counterprotesters outnumber white supremacists as groups rally near White House #UniteTheRight2 #ShutItDownDC https://t.co/sAqqZ4EDhT

— Express (@WaPoExpress) August 12, 2018
Crowd getting more lively now, chanting "whose streets / our streets!" Police starting to move, too. #UniteTheRight2 pic.twitter.com/iQDmvdiXsA

— Joshua Eaton (@joshua_eaton) August 12, 2018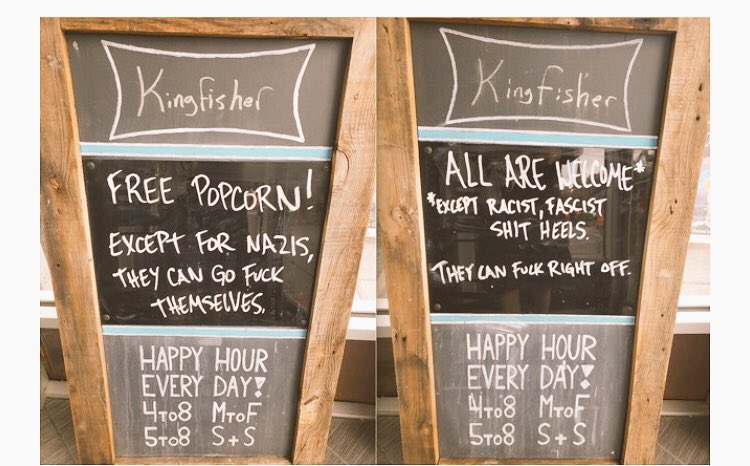 My boyfriend sent me these pictures of the amazing #counterprotest turnout vs. the sad showing the #Nazis managed today. If you see a guy with this sign, say hi. This is probably his 10th protest this year. #shutitdowndc #UniteTheRight2 #UnitedAgainstHate #AllOutDC pic.twitter.com/GA9Y0nqUbu

— Jen (@BMoreDefiant) August 12, 2018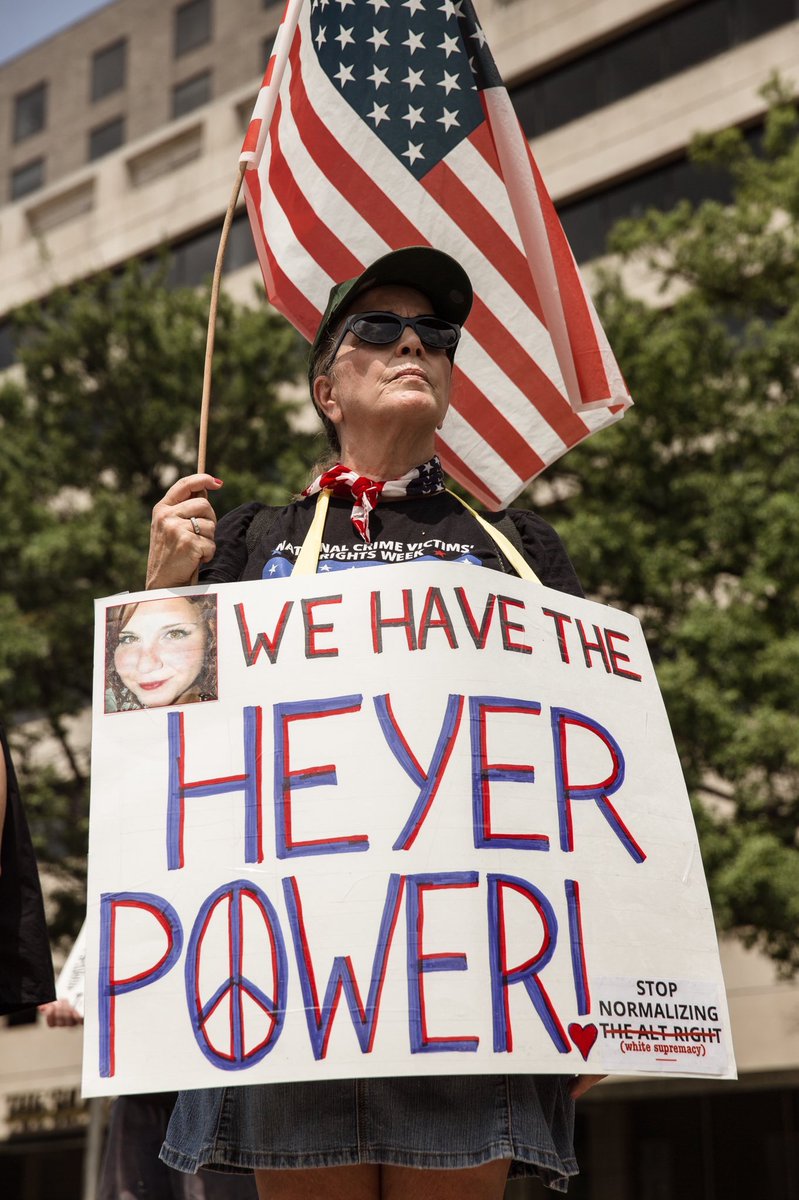 Absolutely massive crowd forms as D.C. United Against Hate rally begins at Freedom Plaza. #ShutItDownDC #UniteTheRight2 pic.twitter.com/xkhssyWW8S

— Michael Brice-Saddler (@TheArtist_MBS) August 12, 2018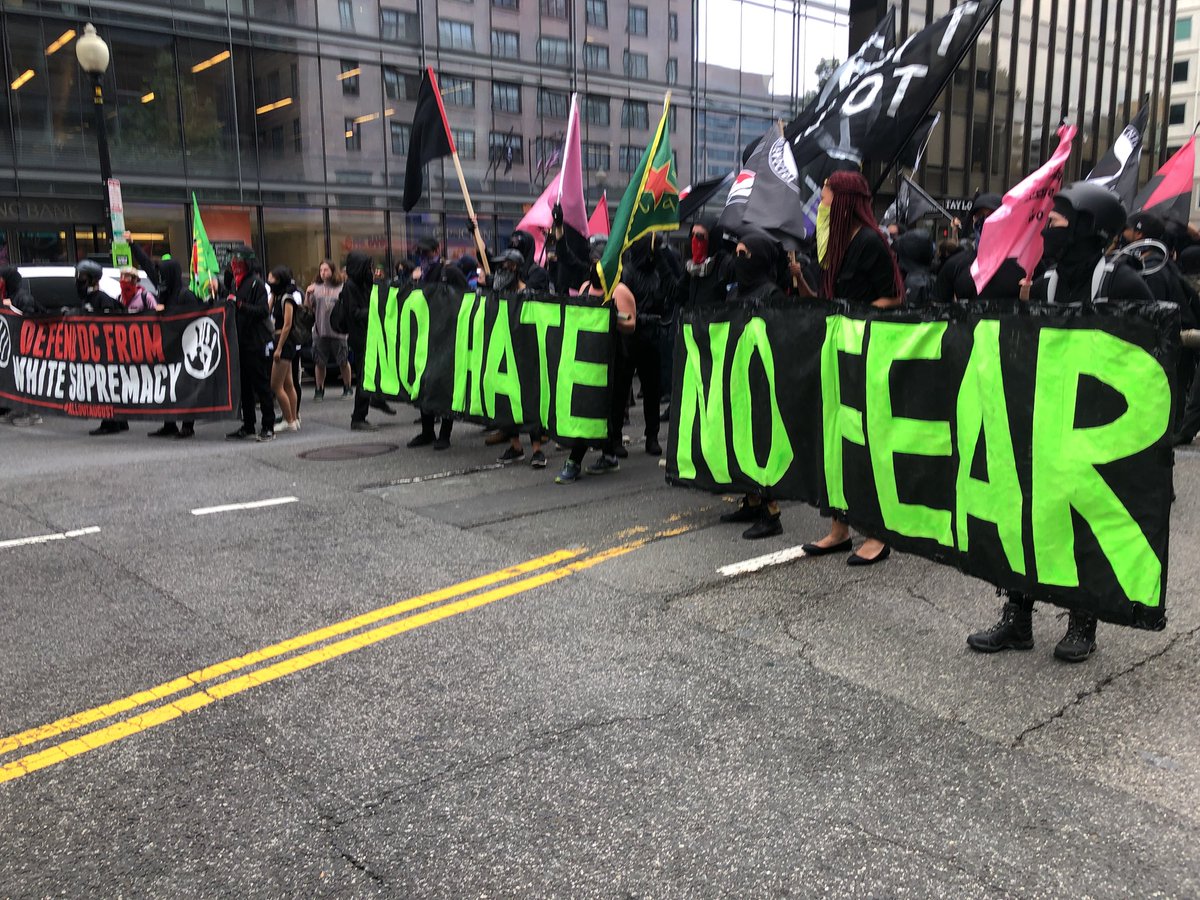 https://twitter.com/sparrowmedia/status/1028726300607954944 https://twitter.com/pnashjenkins/status/1028717104806195201 https://twitter.com/MaggieJordanACN/status/1028719888842539009
*3:45 p.m. ET
White nationalist protesters are inside Lafayette Square Park and Washington, D.C. police are blocking the entrance to the park, keeping counter-protesters at a distance, according to WUSA.
This guy is trying to convince a cop that an Antifa protester assaulted him. "No he did not, I witnessed it," the cop said "He did not assault you" pic.twitter.com/1qM7HtsECM

— Carol Schaeffer (@thencarolsaid) August 12, 2018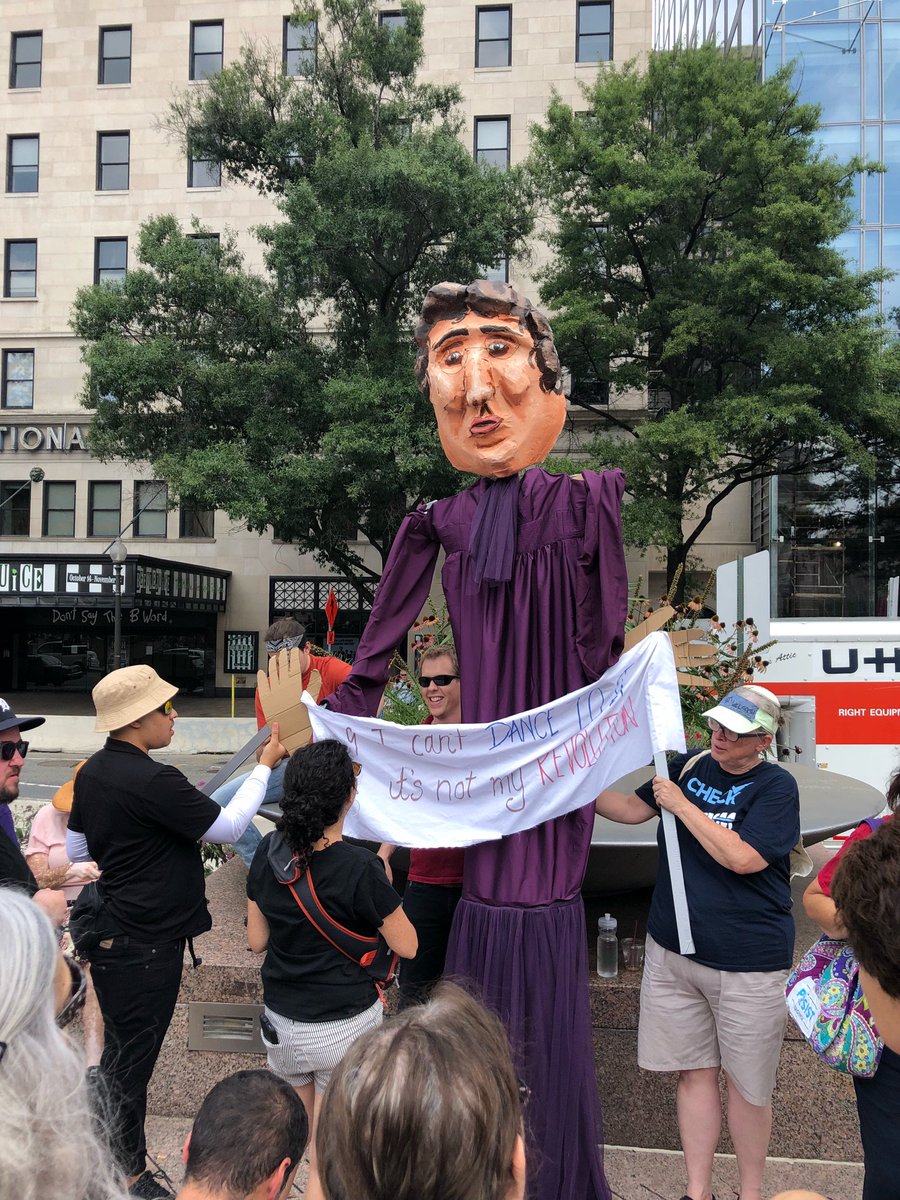 Emma Goldman (@willsommer Daily Beast)
OMG, this video of Jason Kessler on the Vienna Station platform frantically making a call after they take his wooden flag poles away is delicious. #ShutItDownDC #UniteTheRight2 #AllOutDC pic.twitter.com/JMCha0PRV2

— Amee Vanderpool (@girlsreallyrule) August 12, 2018
Can't stress enough how underwhelming the #UniteTheRight2 #unitetheright group is. Twenty MAGA dudes walking inside of 100s of cops, 100s of media, and 1000s of counter demonstrators down F street pic.twitter.com/BQZBpn9oME

— Scott Heins (@scottheins) August 12, 2018
Metro's union @ATULocal689 says they were "lied to" when @wmata shut down Vienna Station for #UnitetheRight2 participants https://t.co/q5DLtNmGCy

— WUSA9 (@wusa9) August 12, 2018
Police have already blocked off the park in front of the White House ahead of today's Unite the Right white supremacist rally in DC. I'll be covering for @thedailybeast along with @KELLYWEILL and @scottheins. pic.twitter.com/nFeWEYuagI

— Will Sommer (@willsommer) August 12, 2018
Faith contingent at Lafeyette Square. #UnitedtoLove #UniteTheRight2 #Charlottesville #CatholicsForJustice pic.twitter.com/HJeN5uUsCQ

— FranciscanActionNet (@franciscannet) August 12, 2018