Amidst the Trump payoff allegations and the Giuliani fumbles, there's the reminder that Cohen is in the barrel for more serious #TrumpRussia matters.
Cohen is mentioned multiple times in the Steele dossier and Mueller seems to have other evidence (perhaps from the IC) that Michael Cohen actually made that trip to Prague, among other more specific items related to the Steele dossier.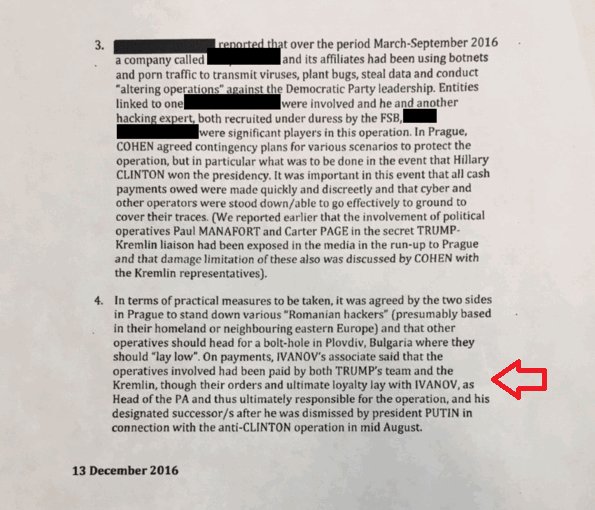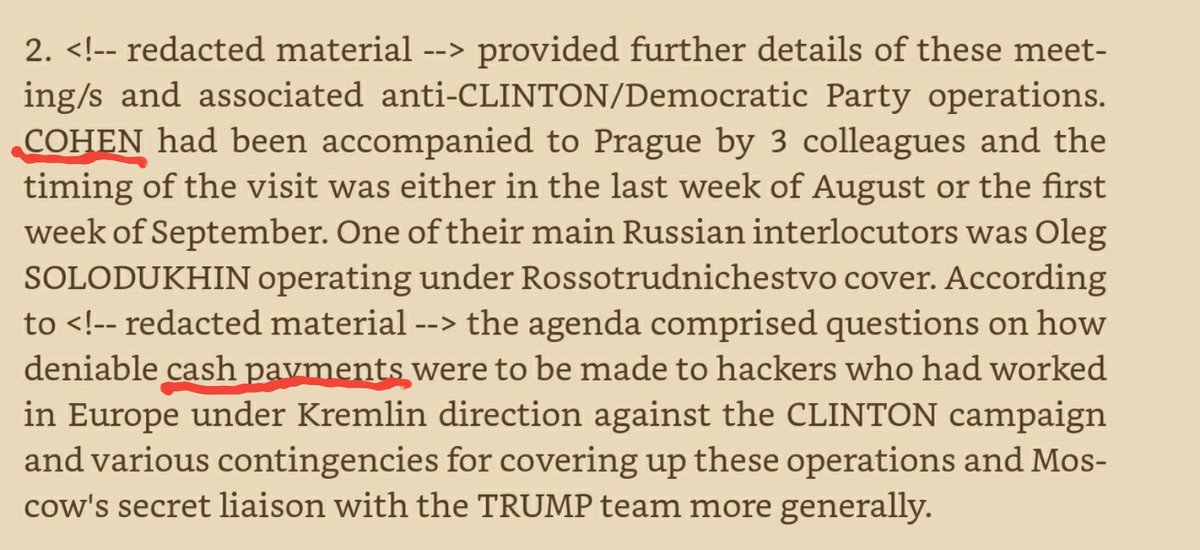 If Cohen met with Russians and hackers in Prague as described in the dossier, it would provide perhaps the most compelling evidence to date that the Russians and Trump campaign aides were collaborating. Mueller's office also has focused on two meetings in the spring of 2016 when Russians offered to provide Trump campaign aides with "dirt" on Clinton – thousands of emails in one of the offers.
Soon after Trump took office, Cohen became embroiled in controversy when The New York Times reported he was involved in promoting a secret "peace plan" for Ukraine and Russia that was the brainchild of a little-known Ukrainian legislator, Andrii Artemenko. The plan would have ended U.S. sanctions against Moscow and allowed Russia, if it pulled back militants invading Ukraine, to keep control of Crimea under a 50- to 100-year lease, if voters approved.
In February 2017, he told the newspaper, he left it on the desk of Trump's national security adviser, Michael Flynn, who resigned days later and later pleaded guilty to lying to the FBI about contacts with the Russian ambassador. But in subsequent interviews, Cohen denied ever delivering the plan to the White House.
[…]
The Prague meeting would have occurred during a period when Trump advisers had become jittery about publicity swirling around the campaign's Russian connections and seemingly friendly posture toward Moscow, according to the dossier and a source familiar with the federal investigation.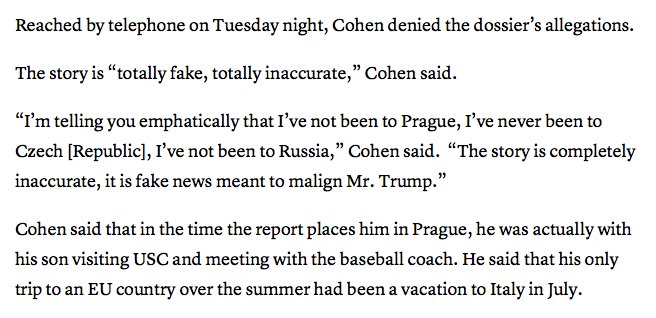 What's notable? In that conversation, Cohen acknowledged he had once been to Prague—but a long time ago. In his recent denial, Cohen, whose home and office were raided last week by FBI agents seeking records related to the Stormy Daniels case and other matters (including taxi medallions), asserted he had "never" been to Prague. How significant is this discrepancy? There is no telling. But it is an inconsistency. Cohen's lead lawyer could not be reached for a comment.
[…]
Back to Michael Cohen and Prague. This week, Cohen dropped the defamation lawsuits he had filed against Fusion GPS and BuzzFeed that stemmed from the publication of the Steele memos and the Prague allegation. It may well be that Cohen was up to his neck in legal woes and could not, as one of his attorneys claimed, manage these lawsuits. But Cohen's abandonment of this action means that the legal teams for Fusion GPS and BuzzFeed will no longer have the opportunity in the discovery phase to demand information from Cohen regarding his whereabouts and contacts during the 2016 campaign. For now, Cohen's denial still rests solely on his say-so.