It does explain why 45* tweets so much trash about Jeff Bezos…
FORBES BILLIONAIRES LIST 2018

---

#1 Jeff Bezos — $112 Billion

#766 Donald Trump — $3.1 Billion
It was inevitable that more would be revealed about Trumpian fraud, and somehow that won't make any difference when we reach the end of the Trump regime and US democracy is in shambles.
A new op-ed piece in WaPo covers the fakery that has been Trump's financial empire. This comes with the release of the tapes of Trump in the 1980s pretending he's John Barron, inflating his net worth to a Forbes reporter.
Then again we could have guessed that shortcoming, considering he tried to impress Stormy Daniels with a copy of Forbes's 400 richest people list.
When he lost his appeal in 2011, a New Jersey appellate judge 
wrote
, "The largest portion of Mr. Trump's fortune, according to three people who had had direct knowledge of his holdings, apparently comes from his lucrative inheritance. These people estimated that Mr. Trump's wealth, presuming that it is not encumbered by heavy debt, may amount to about $200 million to $300 million. That is an enviably large sum of money by most people's standards but far short of the billionaires club."
The joke was on me — and everyone else. Trump's fabrications provided the basis for a vastly inflated wealth assessment for the Forbes 400 that would give him cachet for decades as a triumphant businessman.
But it took decades to unwind the elaborate farce Trump had enacted to project an image as one of the richest people in America. Nearly every assertion supporting that claim was untrue. Trump wasn't just poorer than he said he was. Over time, I have learned that he should not have been on the first three Forbes 400 lists at all. In our first-ever list, in 1982, we included him at $100 million, but Trump was actually worth roughly $5 million — a paltry sum by the standards of his super-monied peers — as a spate of government reports and books showed only much later.
The next year I received two calls from "John Barron," the fictitious Trump executive who told me that Donald had taken "in excess of 90 percent" ownership from Fred. He also suggested that Trump was on track to earn a $50 million profit every year from his first Atlantic City casino. And so, in 1984, we increased Donald's net worth estimate to $400 million and left Fred in, for his last year on the Forbes 400, at $200 million. (Barron also bad-mouthed the competition, saying that developer George Klein had struck a "bad deal" to redevelop Times Square — a bid Trump had lost — and was "going to go down the tubes.")
Although Trump, posing as Barron, asked Forbes to conduct the conversation off the record, I am publishing it here. I believe an intent to deceive — both with the made-up persona and the content of the call — released me from my good-faith pledge. In a 1990 court case, Trump testified that he had used false names in phone calls to reporters. In 2016, when The Washington Post published a similar recording, Trump denied it was him.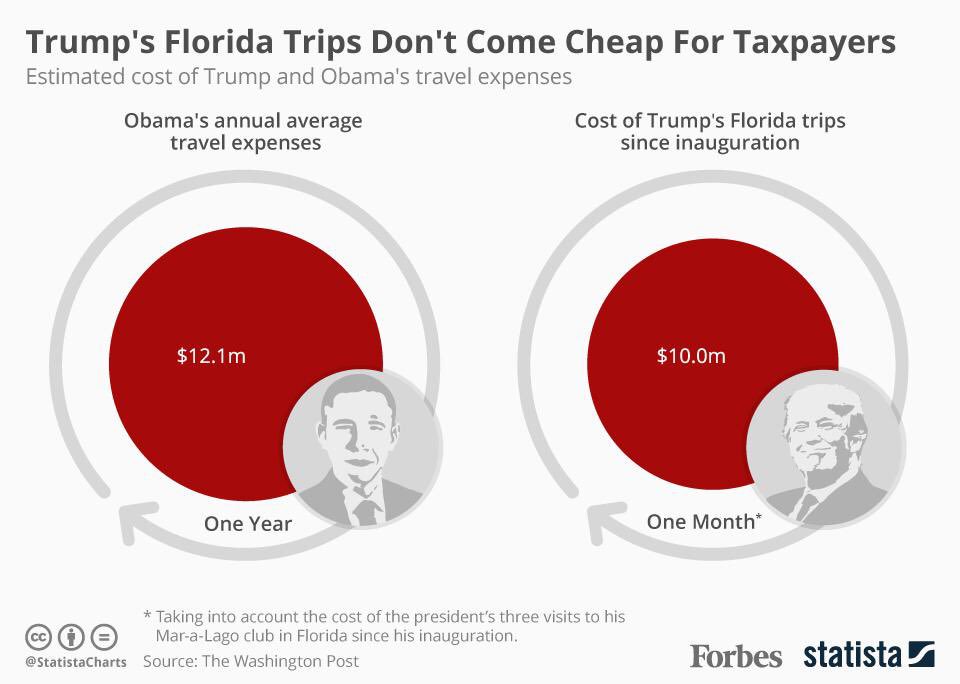 Meet the five people who know @realDonaldTrump better than anyone else https://t.co/OG3VWRukd9 pic.twitter.com/UG0CyWZG1Y

— POLITICO (@politico) April 23, 2018
I've begun casting TRUMP: THE MOVIE

Elizabeth Shue: Stormy Daniels
David Schwimmer: Michael Cohen
The Late Phillip Seymour Hoffman: Steve Bannon
Vin Diesel: Michael Avenatti

How am I doing so far? pic.twitter.com/3mLLUACimV

— Will Bailey (@RepWillBailey) April 22, 2018