Just when you thought that Agent Orange couldn't be more crass about his working a photo-op at Parkland Florida into his golf weekend… He decides to challenge people to look at more of the social media evidence contradicting his claims back to 2012.
Trump is trying to use the Florida school shooting as another way to discredit the Russia investigation https://t.co/1JEyIz6qdl

— New York Magazine (@NYMag) February 18, 2018
Mueller will be interested in this tweet, because Trump explicitly states that he doesn't want the FBI investigating collusion with Russia. This could be used as evidence of his intent when he fired Comey. https://t.co/Lz5aKeEA93

— Renato Mariotti (@renato_mariotti) February 18, 2018
ICYMI on the Mueller indictment: "At the heart of the Russian fraud is an essential, embarrassing insight into American life: large numbers of Americans are ill-equipped to assess the credibility of the things they read." (by me)  https://t.co/bpUWVqZoPl

— Evan Osnos (@eosnos) February 17, 2018
Trump's Twitter Response to the Russian Propaganda Charges Contains a Laughably Blatant Lie | #IntelGroup  https://t.co/u2JgUoqK5l

— # I N T E L G R O U P (@IntelGroupNews) February 17, 2018
An interesting twitter thread (by twitter.com/…) on 45*'s claim about when he began his quest and the possibility that he allowed himself to be played by russian trolls and bots back in 2013.
SCROTUS @_NotFakeNews_
Trumps timeline of events starting from 2012 when he started his application for #MAGA™️ (trademark) Pay attention to the dates of each filing vs the dates of each tweet, it's important.
Here is the timeline of Trumps patent, this timeline vs his teeets is the key to his timeline of events leading up to his candidacy.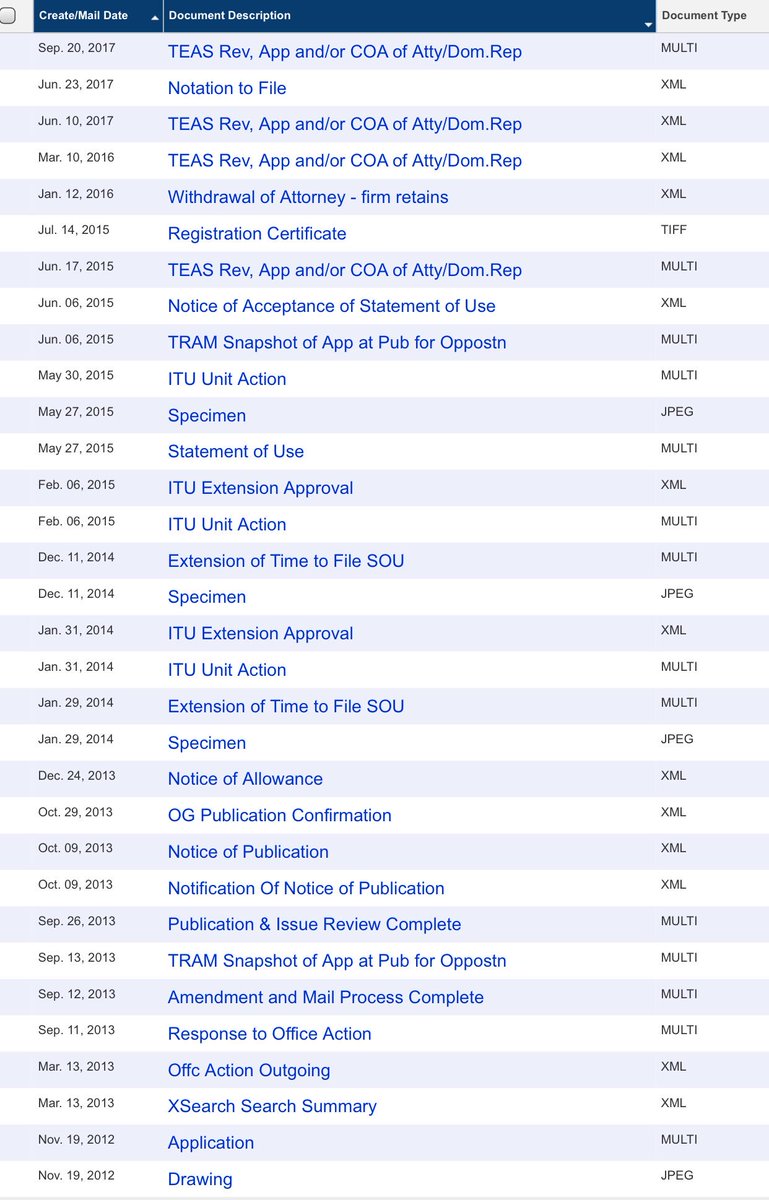 1) Starting on Nov 19th 2012 trump filed to apply for his Trademark application for the rights to use "Make America Great Again".
2) hundreds of followers were pushing for him to run for President in 2013. Trump retweeted @RonnieDunn1164 is a fake (Russian) account.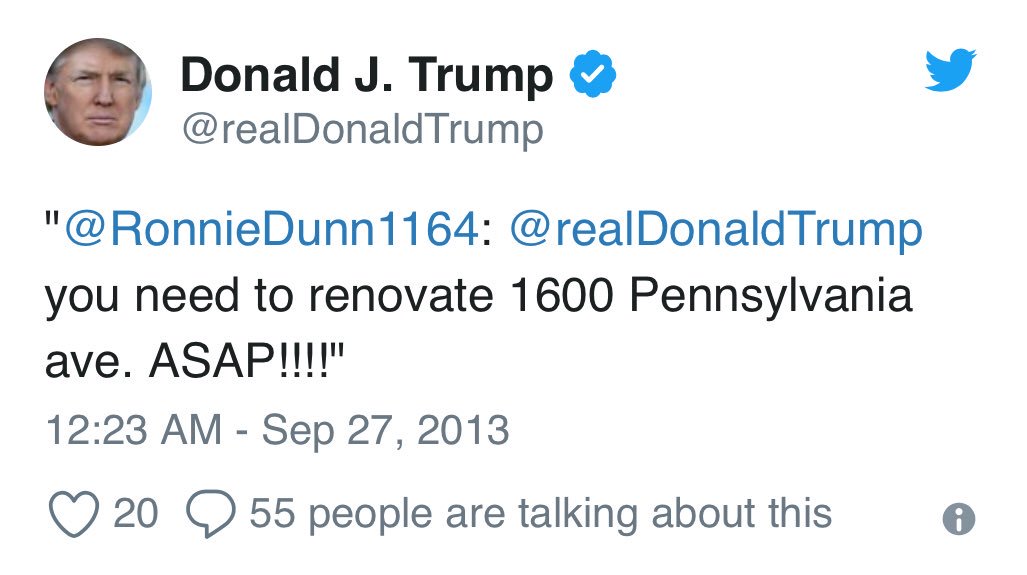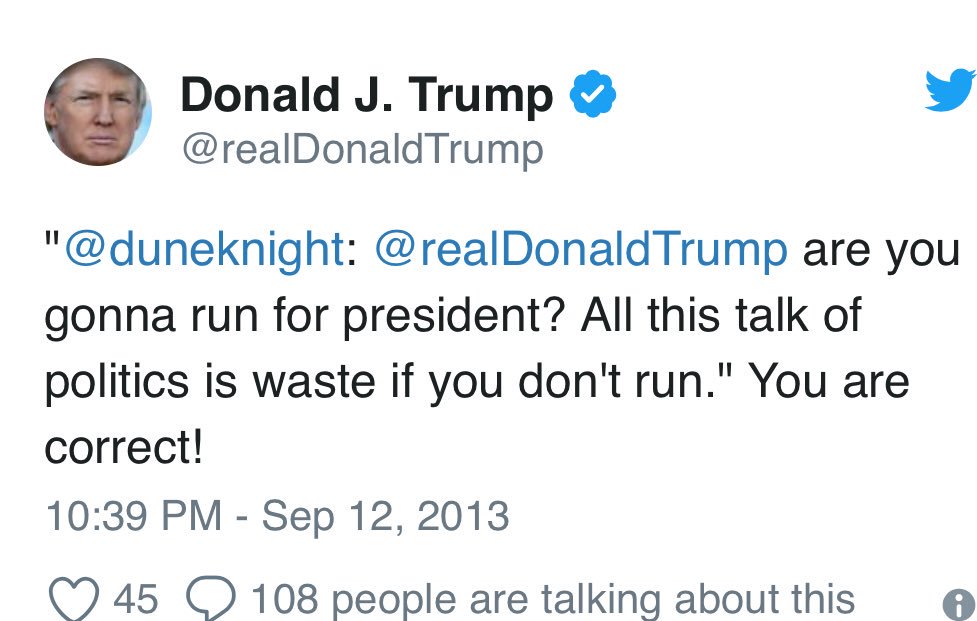 3) Trump back in September stated he was going to Russia for the MU pageant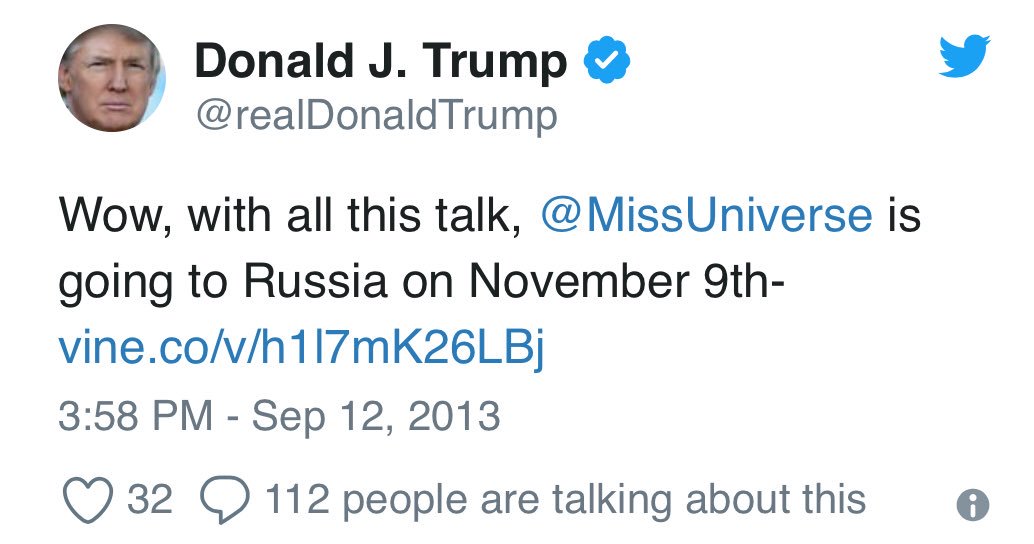 4) after the Notice of publication trump retweeted again DOZENS Of tweets pushing him to run for President. All the while, bashing Obama and dems.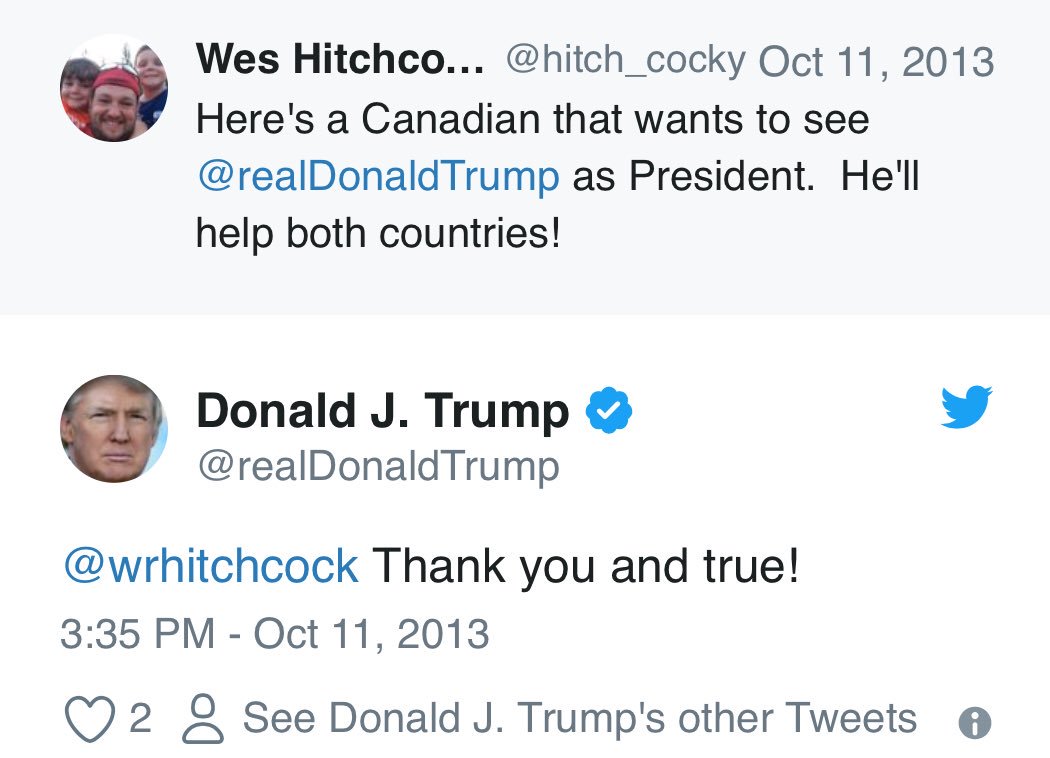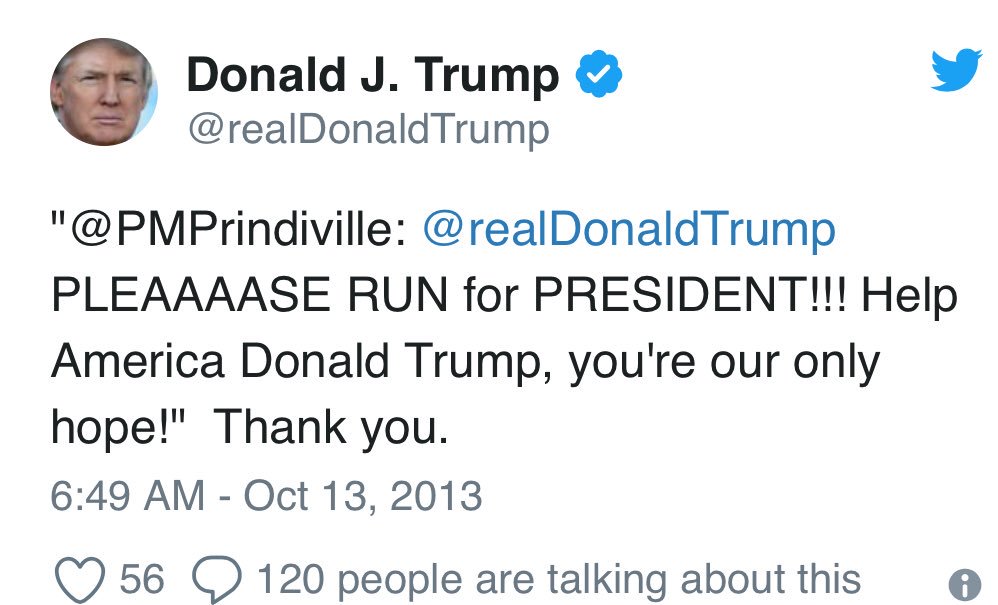 5) @TimTMahar which is a fake account pushing for trump (while in Russia for MU pageant) to bring leadership back. Trump retweeted.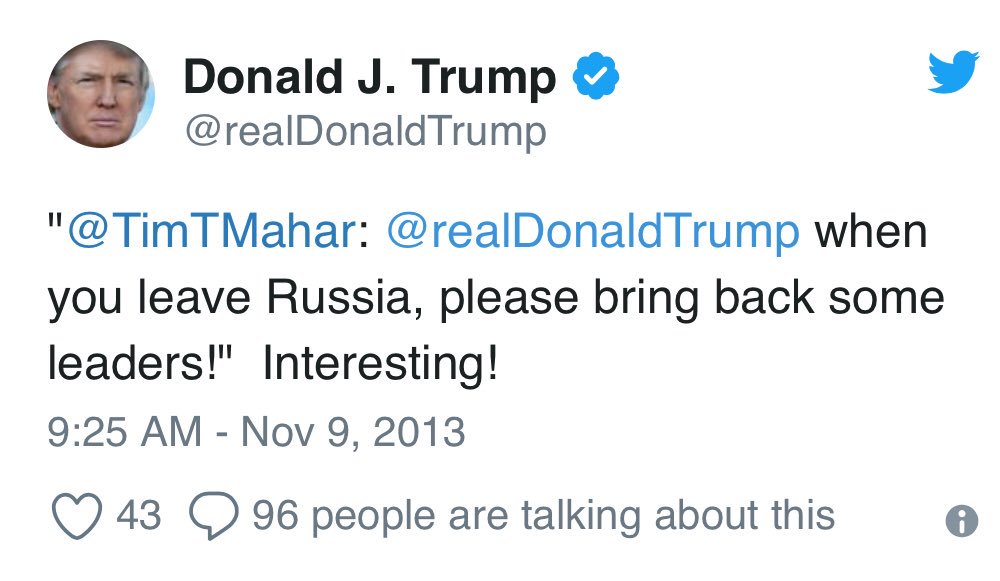 7) This is where it gets really interesting. Back on Nov. 12 2013, while in Russia, Trump began planning a skyscraper in Moscow, and met with multiple Russian officials.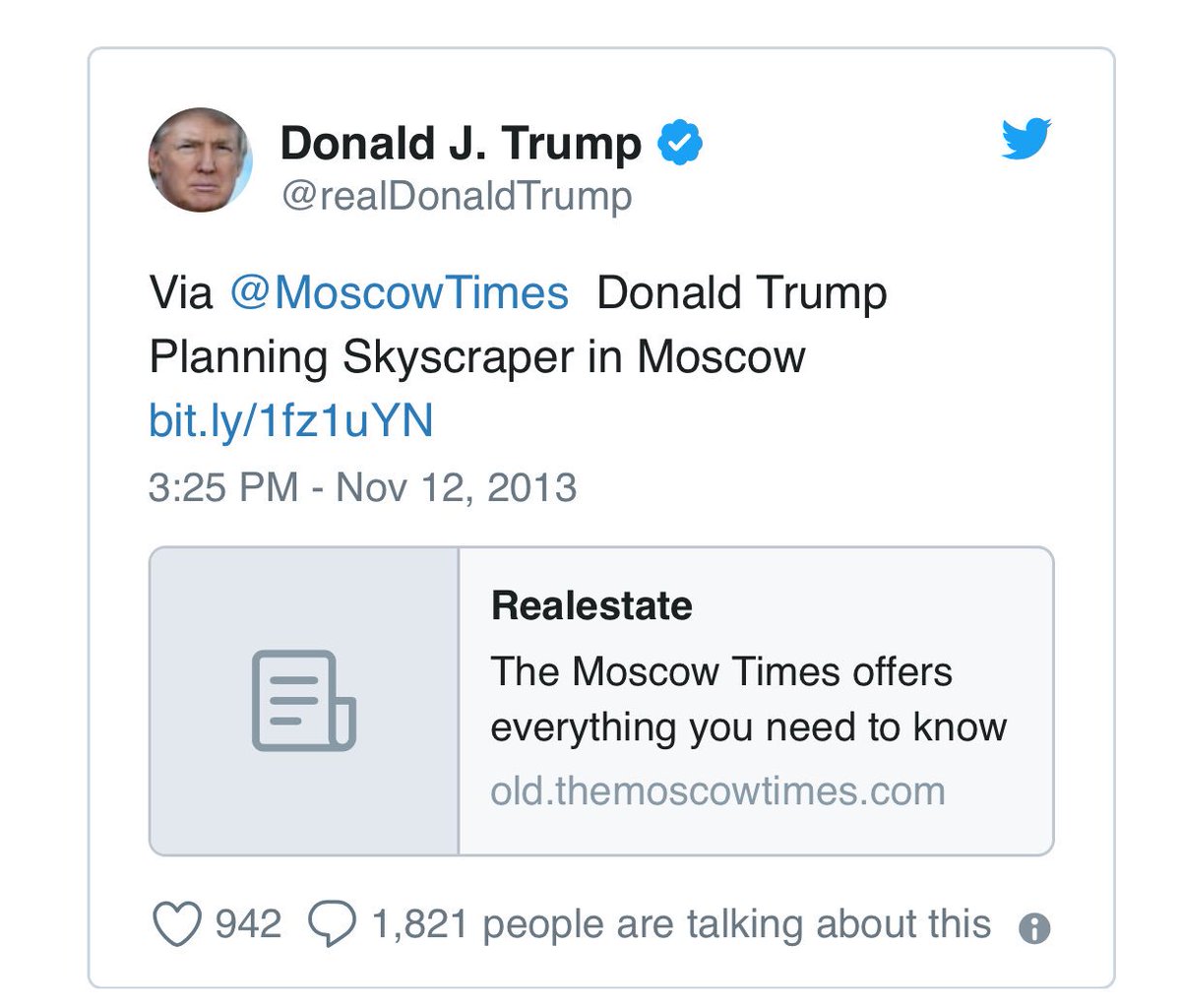 8) Mind you back in June 2013, trump told nbc he had a great relationship with Putin, and tried to meet with him in 2010-2011 
nbcnews.com/news/us-news/t…
?amp=1
10) on Jan 29th Trump field for an extension for the Statement of Use for the TM. Still retweeting people's support of his run for office. @Desheay and @ou_sg are both fake accounts.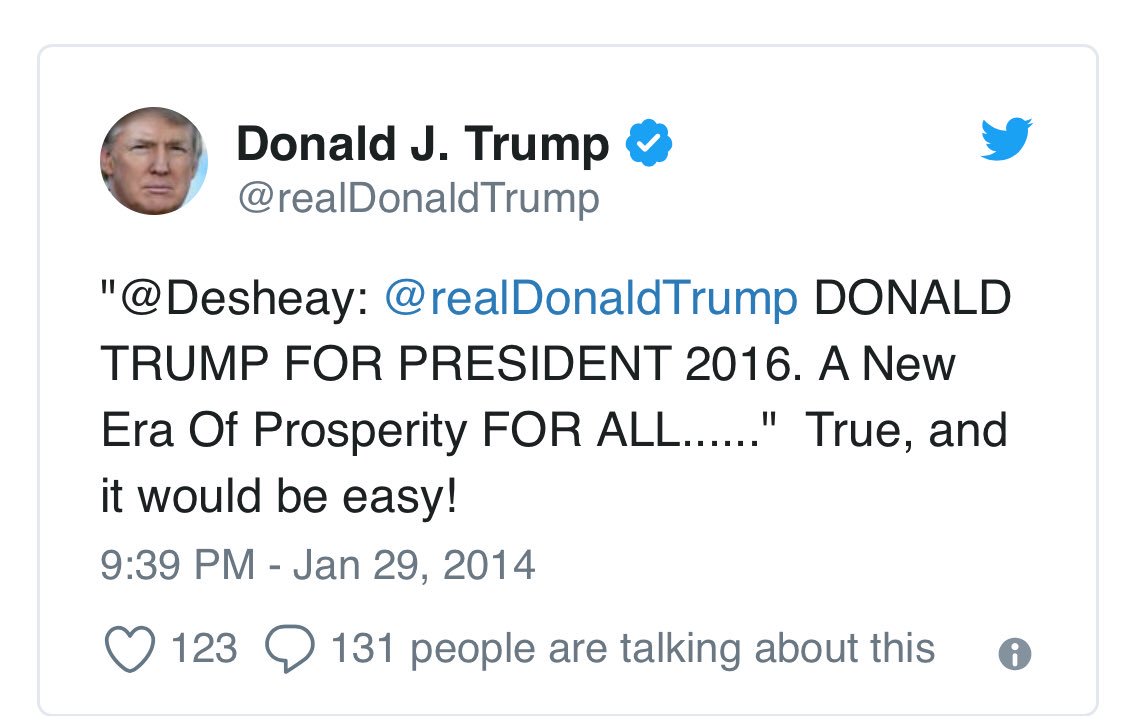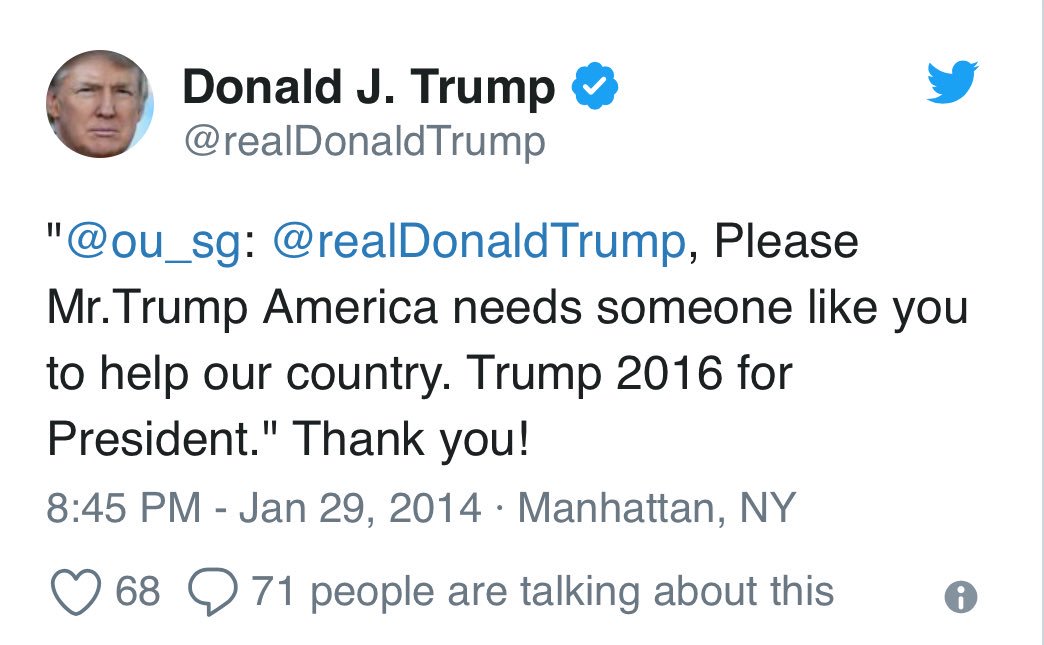 11) @itsRyanHilton – a Canadian pushing for his president? Fake account. On the same date Trump filed another extension of the SOU WHILE RETWEETING DOZENS of pro trump/pro-Russian tweets for potus.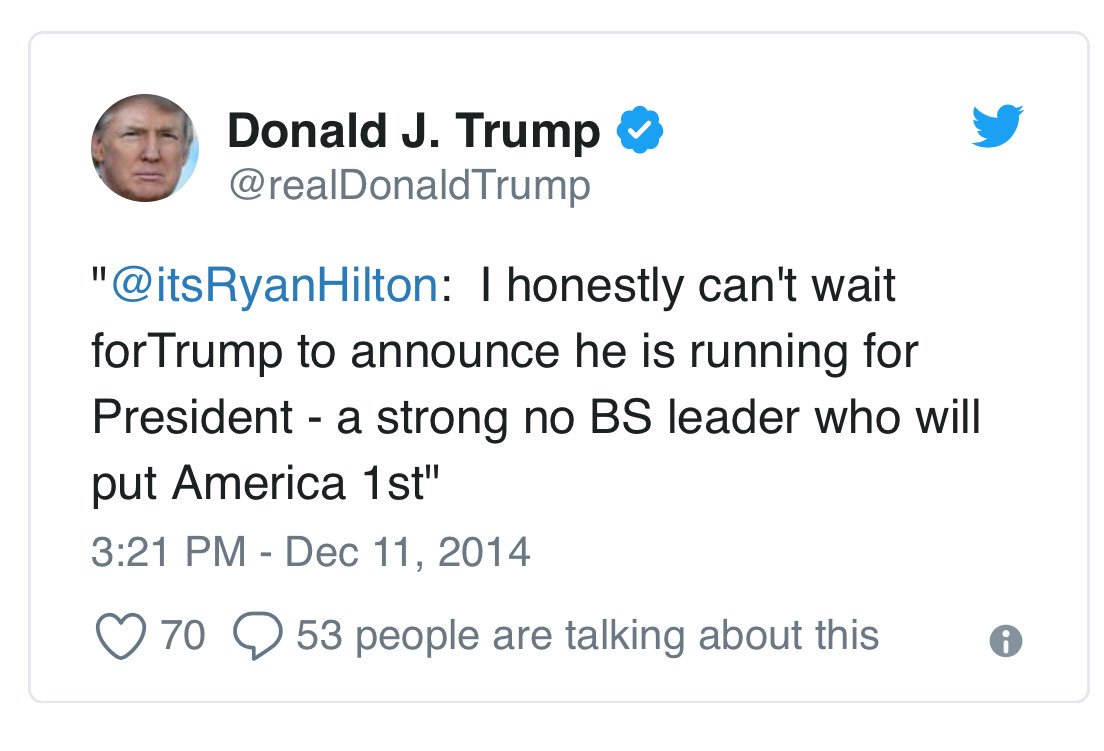 12) on Jan 30th trump stated he would run for president and win. (Still before he said he would run)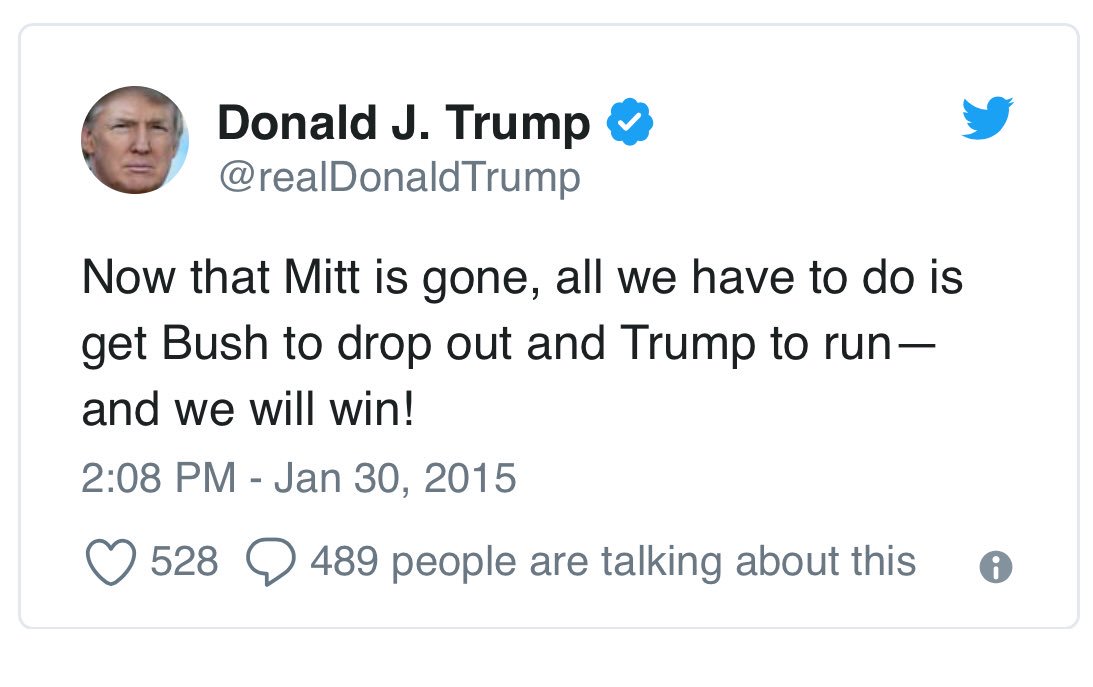 13) May 27th is the bombshell date. Trumps Make America Great Again trademark was approved. He started using it again and again, while stating he would run. If he wasn't planning on running for President, why would he start the TM back in 2012, before going to Russia?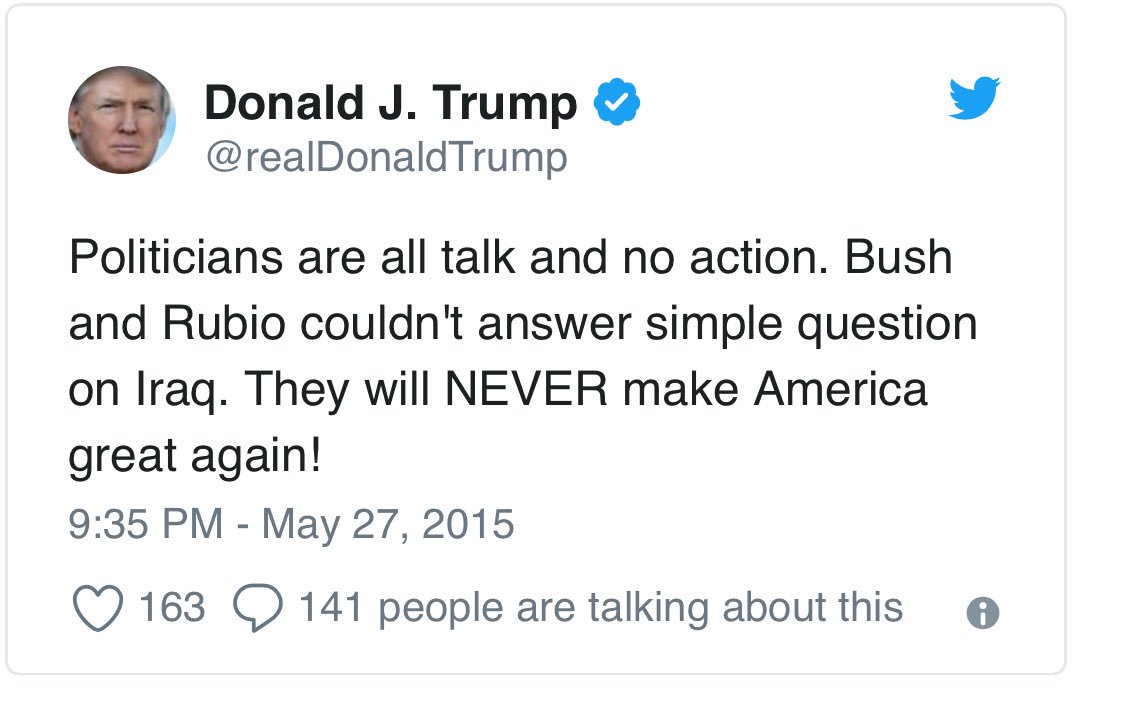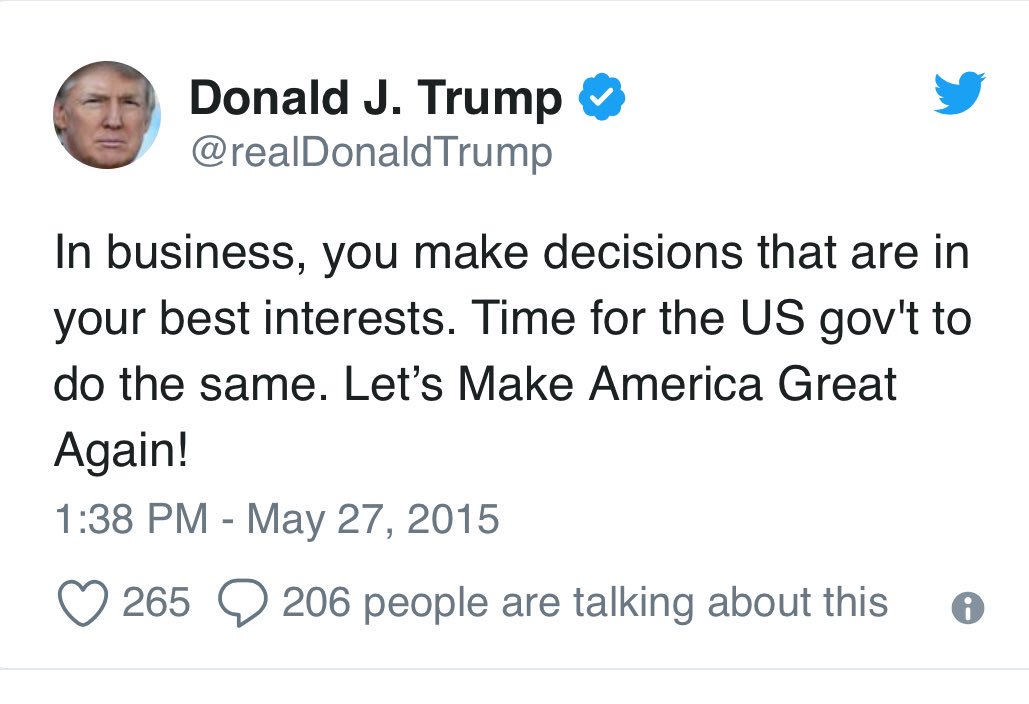 Trump went to Russia knowing he would get help from Russian elites in exchange for the Trump Skyscraper in Moscow. He also spoke at the CPAC on Feb 6th ahead of his bid for candidacy.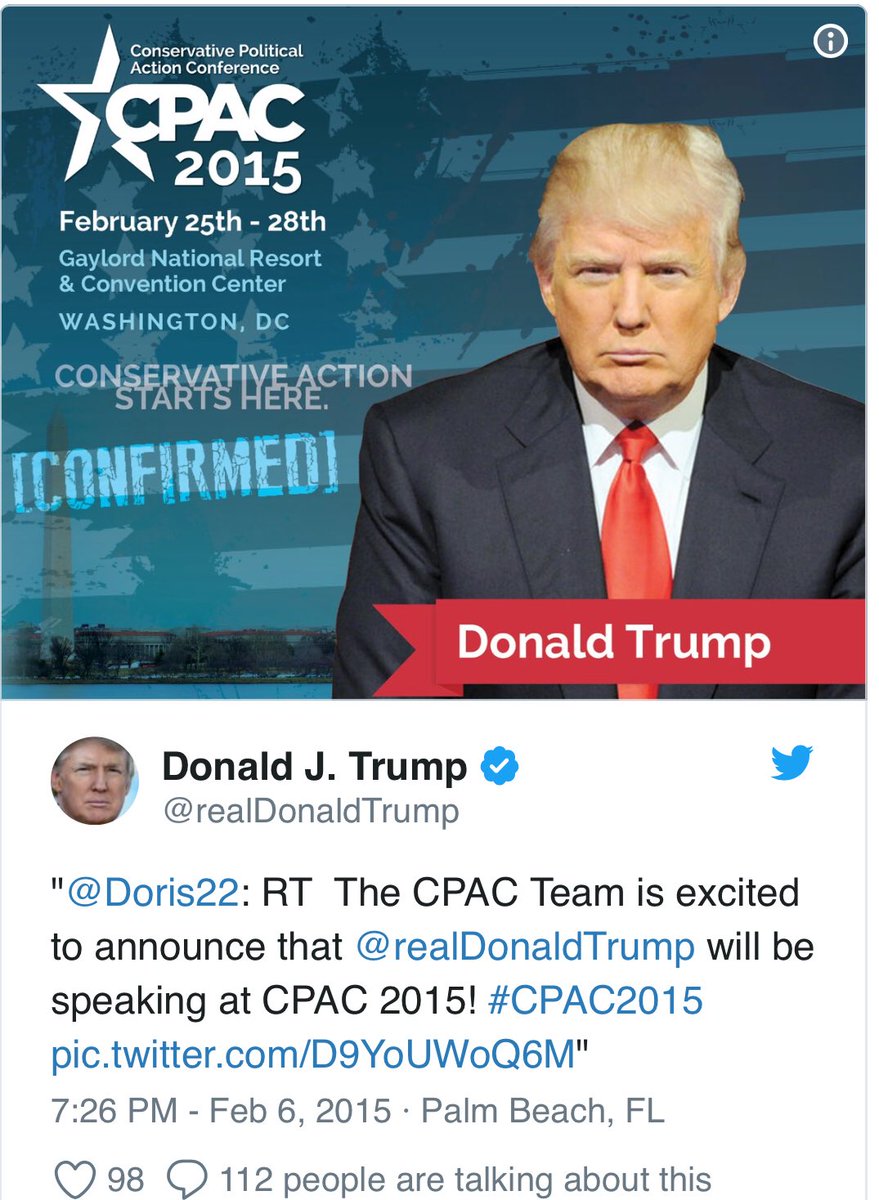 14) on Jun 16th exactly ten days before his full announcement, Trump received the acceptance of the TM from the TM office. He can now fully use this as his presidential slogan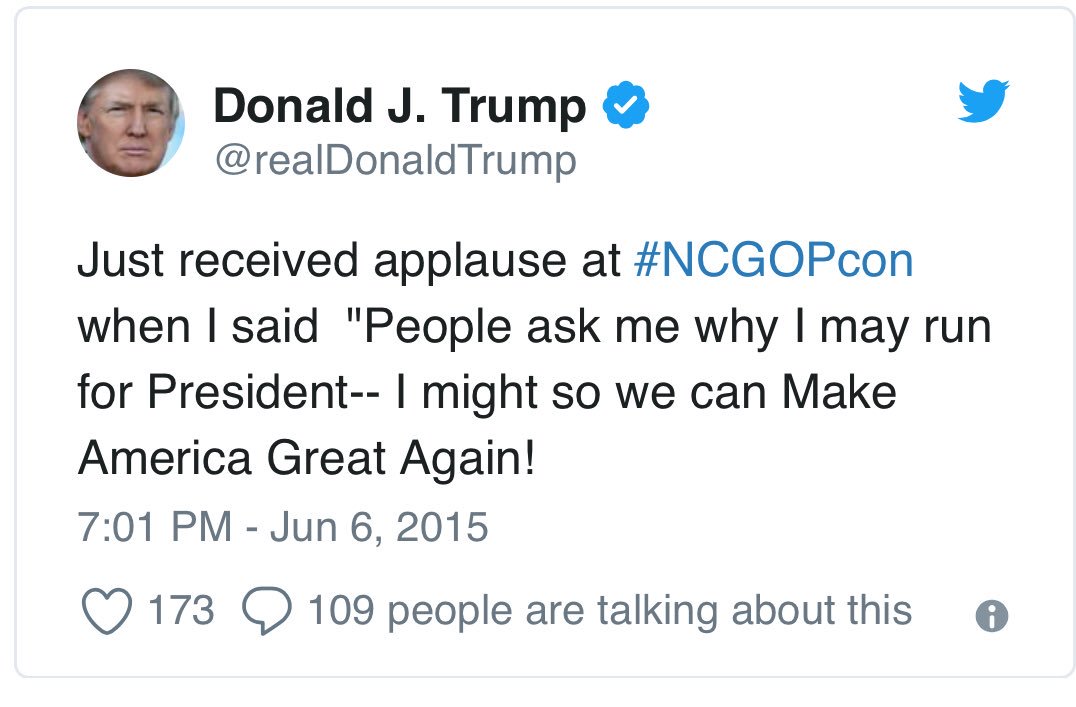 15) over the next several days, trump announced his run for presidency.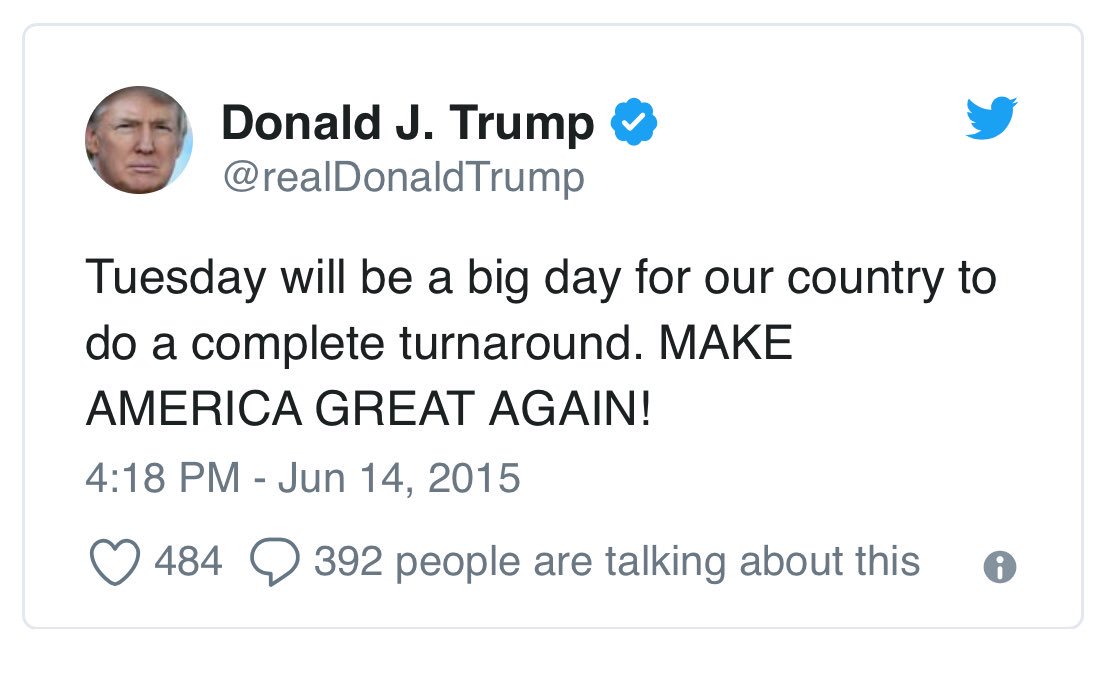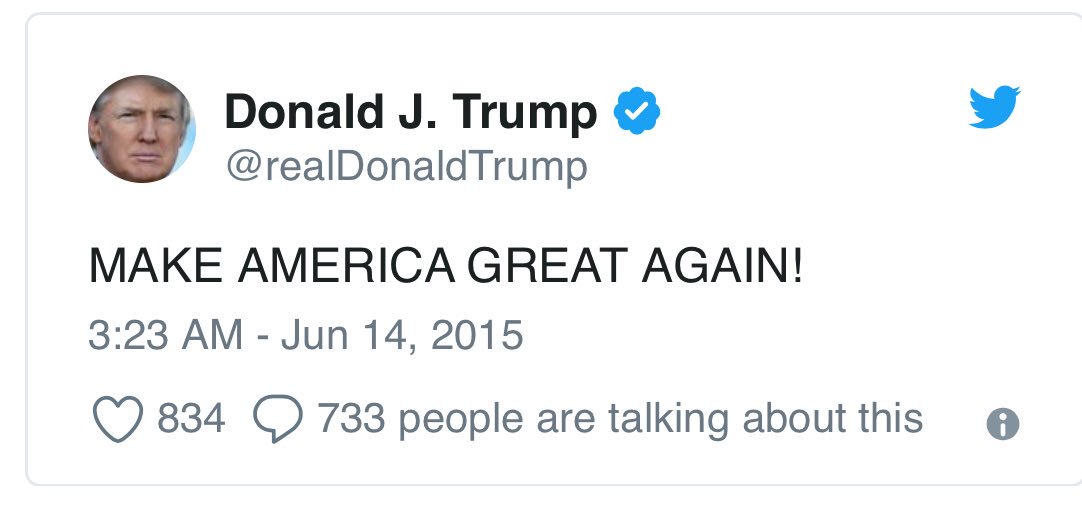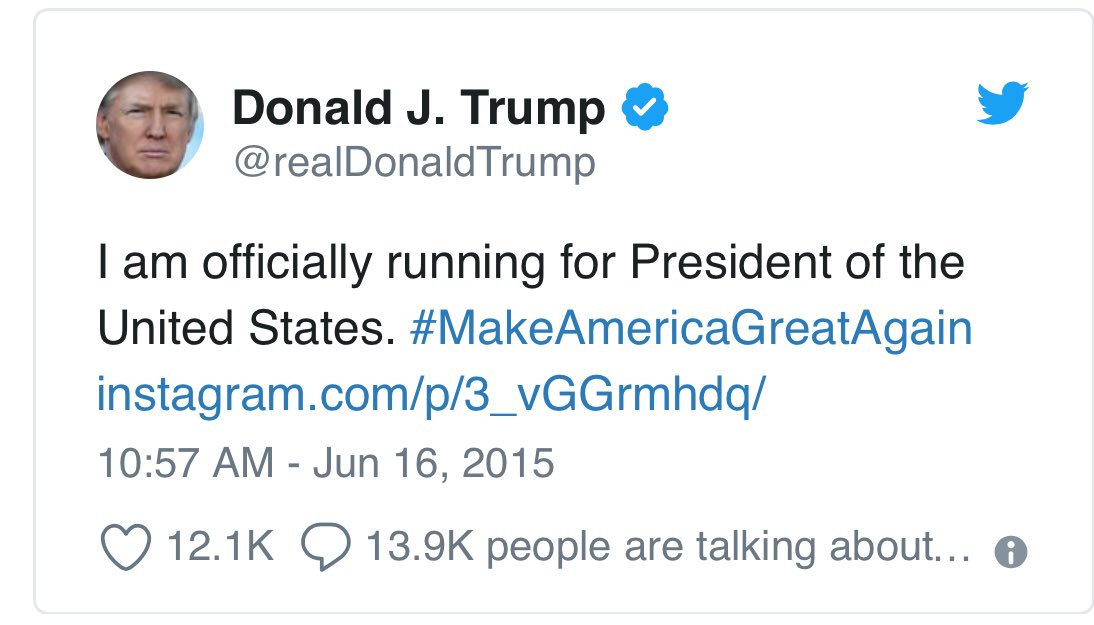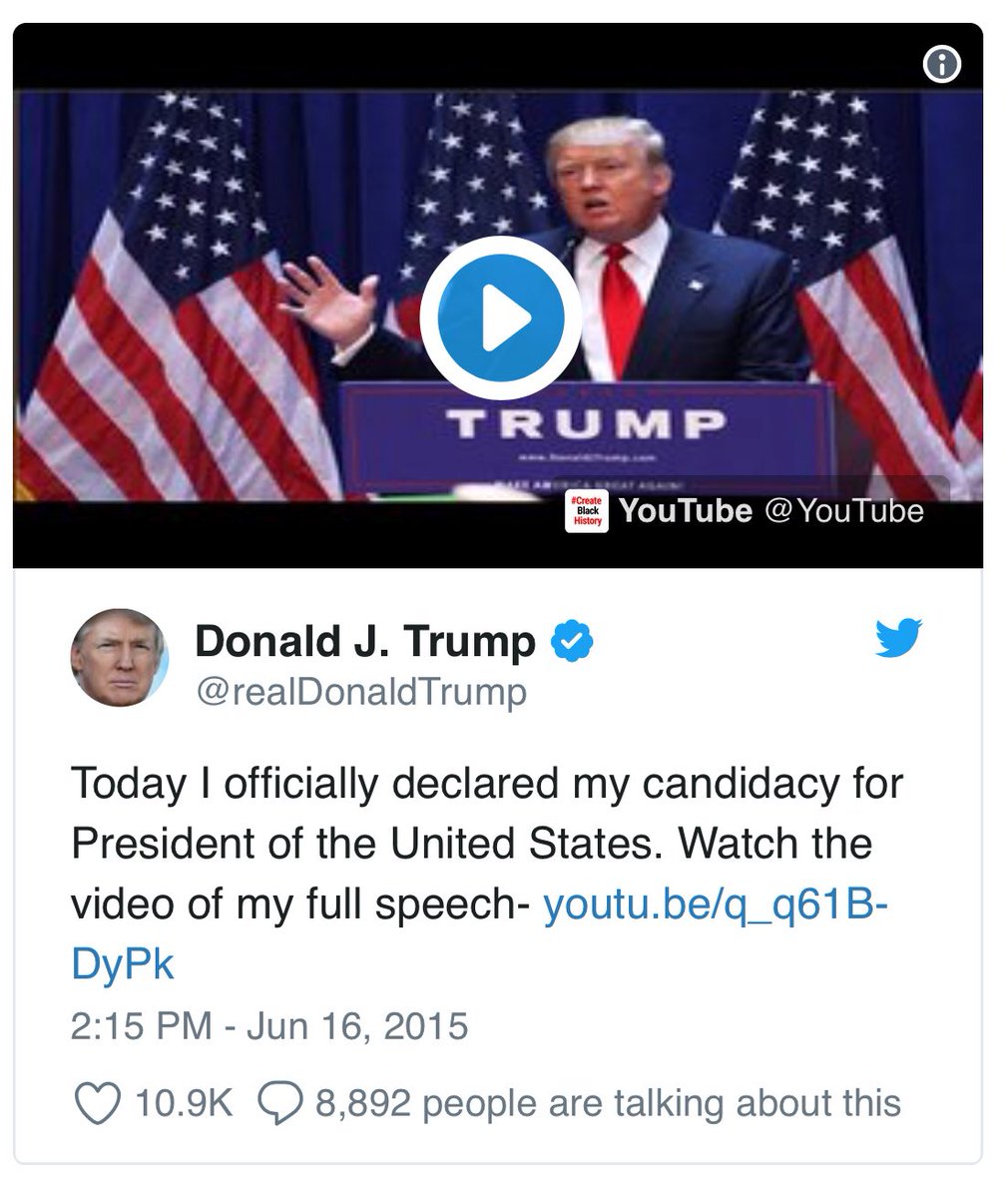 The significance of this timeline is crucial to his timeline of events. He didn't start becoming interested in running until he met the Russian Elites back in Nov 2013. This was Way before he announced he would run.
During the three years leading up to his run, Flynn met Kislyak, Jr was in constant contact with Russian lawyers and officials. Leading a trail directly to trump.
16) Throughout the three years, he was propelled forwards by many fake Russian accounts. This has now came to light since Mueller indicted 13 Russians who created fake accounts and propelled fake news articles.
Each of the (at least) 13 Russians who were falsifying information to the American people were direct by the Kremlin (as intelligence officials have found out)
And when did this all start? 2013/2014 this is no coincidence. Trump sought Russia's help during the Miss Universe pageant and from that point on, treason was his number one goal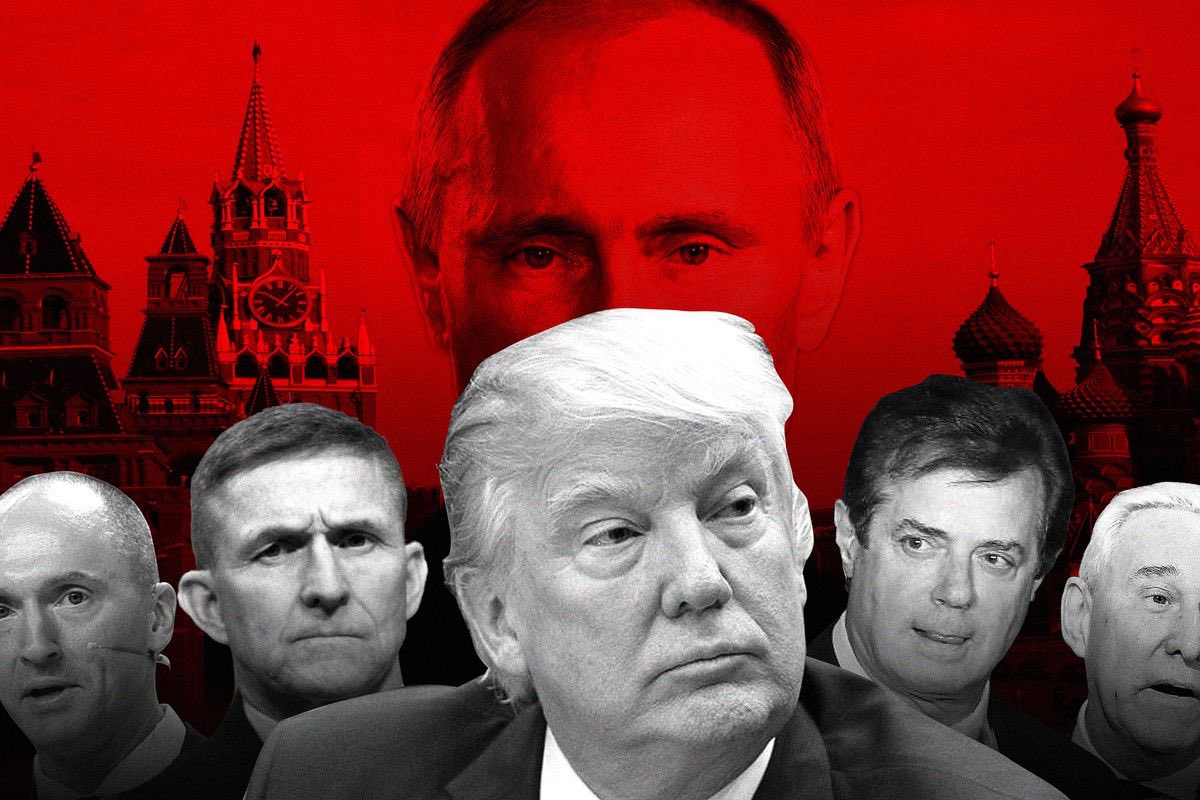 ---
For all the latest news on Trump's march toward impeachment, bookmark The Trump Impeachment. Or sign up for the newsletter.
This is a Creative Commons article. The original version of this article appeared here.